Young to be keynote speaker at CCA event in Carmel Valley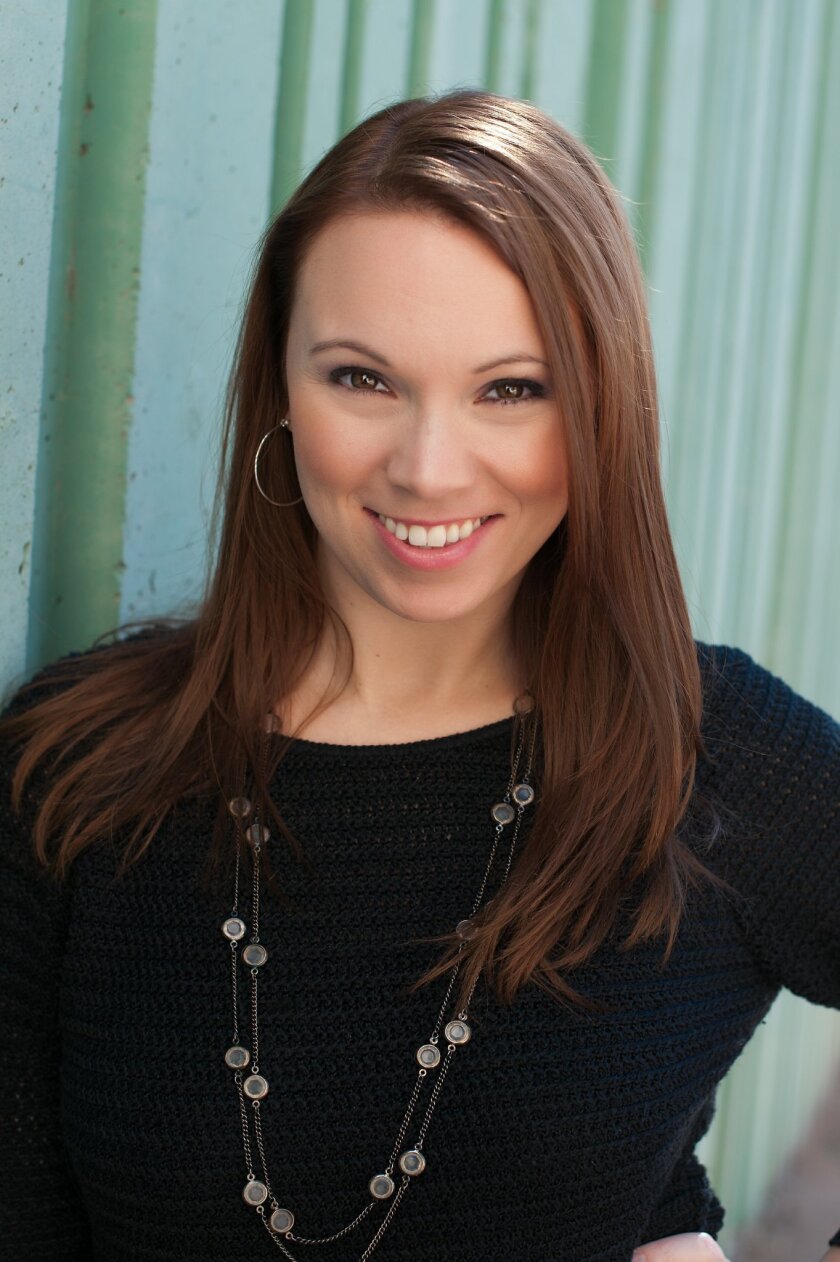 Canyon Crest Academy's Creative Writing Club recently announced the 5th Annual Canyon Crest Academy Writers' Conference. Best-selling authors and many other writing professionals will provide inspirational and educational workshops to students of San Diego area high schools. The event will be held from 8 a.m. – 4:30 p.m. on Saturday, Feb. 20, at Canyon Crest Academy.
Because of the generosity of conference sponsors Chipotle and Wells Fargo, as well as extensive fundraising by the Creative Writing Club, this event is free to high school students. This is the only free writing conference for high school students in the country.
New York Times bestselling author of The Program series Suzanne Young will present the keynote address. Originally from Utica, New York, Young moved to Arizona to pursue her dream of not freezing to death. She is a novelist and an English teacher, but not always in that order. Suzanne is the author of The Program, The Treatment, The Remedy, The Epidemic, Hotel Ruby, and All in Pieces. Visit her at www.authorsuzanneyoung.com
220 students from 24 high schools all over San Diego attended the 2015 conference, participating in workshops by 28 speakers including NYT bestselling authors, such as Jonathan Maberry and Nancy Holder, Michelle Gagnon, Major Crimes screenwriter Kendall Sherwood, and many other writing professionals. They were also treated to surprise guest Taylor Williamson, America's Got Talent comedian, who wowed the students with his inspirational talk
on turning life's little tragedies into comedy and using your quirks to build your success.
"The Creative Writing Club expects even more students to attend this year," Julia
Camilleri, president of the CCA Creative Writing Club, noted. "Word has spread about the inspirational workshops our wonderful speakers provide and students from all corners of San Diego attend to take advantage of this free conference."
"Because of feedback from past attendees, we've changed the schedule to include longer workshops in the afternoon," Julia said. "This will allow speakers to provide writing exercises and in-session critiques, and give attendees an opportunity to practice writing techniques as soon as they learn about them."
Karl Mueller, principal of Canyon Crest Academy said, "Since its inception in 2012, the annual Writers' Conference hosted at Canyon Crest Academy is recognition of student initiative and drive. Former CCA student, Devyn Krevat, imagined a gathering of youth from throughout San Diego County that may become inspired writers if they were exposed to published authors through a free experience. Devyn's legacy has been carried on by current CCA junior Julia Camilleri, who has continued to grow this amazing event to include over 220 students representing 24 high schools last year. Supporting this event is a celebration of student creativity and collaboration. Event organizers are still looking for sponsors to support the CCA Writers' Conference, and sponsorship information can be found at https://ccawritersconference2016.weebly.com."
The Mysterious Galaxy Bookstore will sell speakers' books with a portion of the proceeds going to the conference.
Students can learn more about the conference as speakers are confirmed at https://ccawritersconference2016.weebly.com. Online registration will be open on Jan. 15.
The conference will take place in the Proscenium Theater and Media Center, Canyon Crest Academy, 5951 Village Center Loop Road, San Diego, CA 92130.
---
Get the Del Mar Times in your inbox
Top stories from Carmel Valley, Del Mar and Solana Beach every Friday for free.
You may occasionally receive promotional content from the Del Mar Times.