Business-minded Carmel Valley students develop award-winning app: CCA Today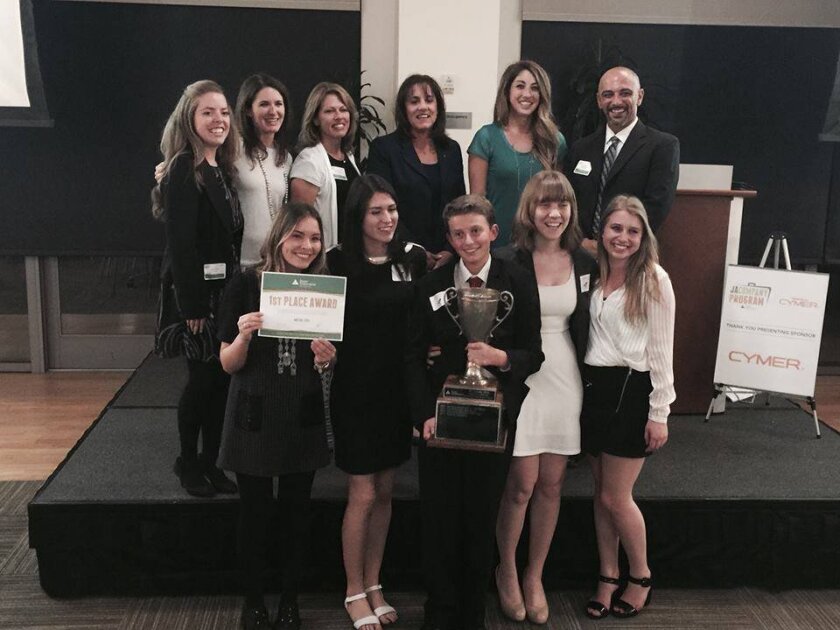 A student-created app that keeps Canyon Crest Academy in the know on campus happenings was recently proclaimed the "Next Big Thing."
The CCA Today app, created in part by CCA sophomore Jabahri Neal and team members from the school's regional occupational program (ROP) business management class, took first place May 6 in Junior Achievement of San Diego County's Next Big Thing: Entrepreneur's Showcase competition.
The CCA Today app team will now compete nationally in Washington, D.C., this summer with a chance to be named Student Company of the Year.
CCA teams took three of the four awards given at Next Big Thing, with student company Life Support Chargers taking third place and Ride-N-Surf taking Best in Show.
The CCA Today app has more than 500 users, and 200 are subscribed to the notifications list.
Jabahri's team has come a long way in a short period of time, first presenting their idea at Junior Achievement's Quick Pitch 2015. The CCA team competed against 12 other high schools and took home the highest fund request, despite having only six weeks to prepare their project versus other schools that had been working on their projects all year.
The team received $350 to get the app developed from PEERS Network and JA.
"It really sparked us on and motivated us to get to the point we're at right now," Jabahri said.
Jabahri said the biggest challenge was trying to incorporate everyone's different ideals for the app — there was admittedly some head-butting, but eventually it became consensus-building.
While the team paid for a developer to build the app, it wasn't close to what they wanted, so they taught themselves how to edit it.
"I got no sleep editing the app to the point where I wanted it," Jabahri said.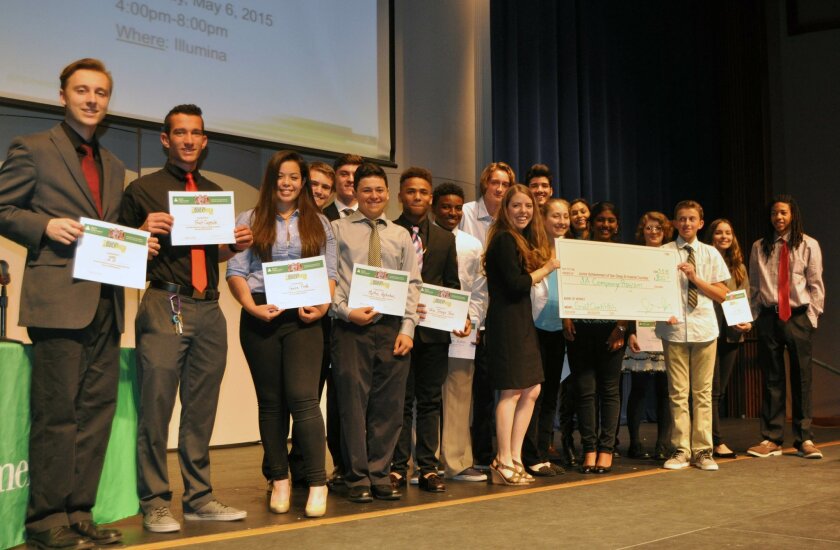 The team first published the app on Android Google Play, and it was approved by Apple to place on iTunes.
Users can opt to receive notifications regarding CCA sports, ASB or Envision events. There are links to social media live feeds, Aeries Grade portal, all school contact information, CCA TV, the student store and "Humans of CCA," a Facebook page by Estevao Macario.
There's even a countdown to the last day of school.
"Students really enjoy that," Jabahri said. "It's gotten to the point where it's a lot of work and a lot to take care of, so I'm thankful that we have so many people on this team."
The app may be useful for helping keep incoming freshmen and parents informed, and the school has said it would be willing to try using the app for purchasing event tickets, possibly launching next year.
"My main ideal was to create a software that all the students can use to purchase tickets to school events using their phones and debit cards, because not everyone carries cash anymore," Jabahri said. "There have been countless times I couldn't go to a school event because I didn't have cash."
While the process has taught Jabahri a lot about apps and software development, he is most interested in business management — which is why he's taken the ROP class taught by Jeannie Chufo twice, now in an advanced section.
"She's a great teacher — I've learned the most out of all of my classes at CCA from her," Jabahri said. "She teaches you life skills. It's a very great class to take, and I recommend it for all students at CCA."
---
Get the Del Mar Times in your inbox
Top stories from Carmel Valley, Del Mar and Solana Beach every Friday for free.
You may occasionally receive promotional content from the Del Mar Times.