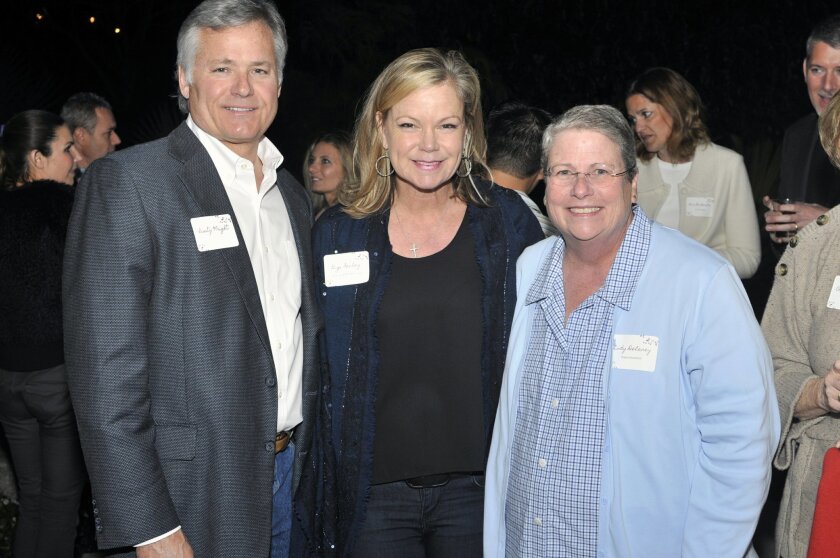 A legacy fund has been established at the Rancho Santa Fe School Endowment Fund in honor of long-time Rancho Santa Fe School District Superintendent Lindy Delaney, who recently announced her retirement effective July 1, 2016.
The Lindy Delaney Legacy Fund honors the service of Lindy Delaney as Superintendent as well as a physical education and science teacher in the Rancho Santa Fe School District for 30 years (1986–2016).
"Contributing to the Endowment Fund in Lindy's name provides a way for people to thank her and contribute to a cause she feels passionately about at the same time," says incoming Endowment Advisory Board Chair Laing Rikkers. "Lindy has affected so many lives over the years in such a positive way and we will all miss her." Donations have begun to flow into the Fund from current and past school families as well as RSF community members whom Lindy has touched over the years. While the suggested gift is $1,000, the Fund is also seeking larger donors interested in setting up matching gifts to increase its impact. The Fund will make an annual contribution to the RSF School District in Lindy's name in perpetuity.
Former R. Roger Rowe School parent Connie Pittard says, "Lindy Delaney has dedicated the last 30 years of her life trying to provide the best education possible to the children of Rancho Santa Fe. When I look at where my children and their classmates are now, she should be extremely proud of the foundation that she and the Rancho Santa Fe School provided every one of them."
Adds Meg Schiffman, parent of a current sixth grader and two R. Roger Rowe graduates, "Lindy cares so much about the students of this school and makes an effort to personally interact with every child and parent. We are sad she is leaving, but happy we can donate to this fund in her name."
The Rancho Santa Fe School Endowment Fund was set up by 10 school families in 1997 to support small class size and long-term stability for the RSF School District. Per its Spending Policy, it makes an annual contribution to the district to support this mission.
To make a tax-deductible donation (suggested minimum $1,000) to the Lindy Delaney Legacy Fund, please make checks payable to The Rancho Santa Fe Education Foundation (Lindy Delaney Legacy Fund in memo line) and send to RSFEF, P.O. Box 809, Rancho Santa Fe, CA 92067. Gifts can also be made online at app.etapestry.com/onlineforms/RSF
EducationFoundation/lindydelaneylegacy
fund.html. All gifts received by June 30, 2016 will receive permanent recognition on campus. The Rancho Santa Fe Education Foundation is a 501(c)(3) non-profit that provides supplemental private funding to the RSF School District. For questions, please contact Barbara Edwards, RSFEF Development Director, at (858) 756-1141, ext. 250.
---