The Winston School helps those with learning differences succeed
Mary Sterling-Torretti remembers decades ago reading the file of a student whose record predicted she would never go to college, let alone even graduate high school.
More recently, Sterling-Torretti, a 30-year teacher at The Winston School in Del Mar, found that same student on Facebook. The girl, whose outlook once looked dismal, had earned both a bachelor's degree, as well as a master's degree in business, and was married.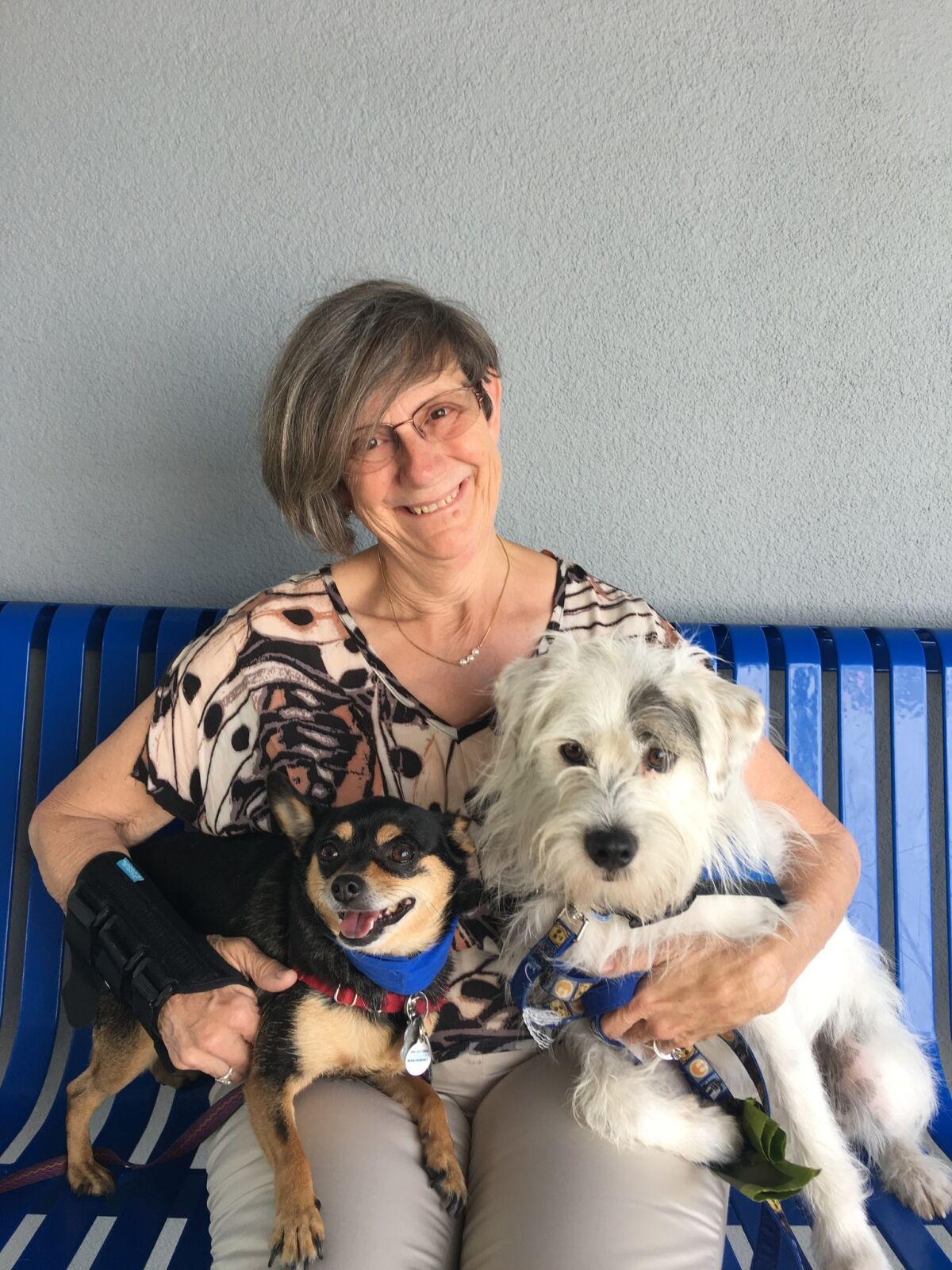 "When I saw that, I cried for about 30 minutes," Sterling-Torretti recalled. "I remember reading her file and what a big deal it was on graduation day. I knew how hard she had to work to get there. She was somebody who had been told she couldn't do it. ... She's living this life that — if people had listened to the 'early experts' — she just wouldn't have been there."
The girl is just one of many success stories from The Winston School.
For nearly 30 years, the middle and high school has offered a place for students with learning differences, who don't thrive in traditional school settings.
The school, which is a unique hybrid of private and public education that has about 100 students and 40 staff members, sets out to address each child's individual needs.
It's not a one-size-fits-all model, explained Head of School Dena Harris. The school recognizes that children can come to the school with various assessments, including psychoeducational, private, occupational therapy and speech, as well as individual education plans.
Unlike traditional schools where each student is taught the same way, teens at The Winston School can opt for other methods to help them realize their learning potential. For example, tests can be taken visually, auditorily or orally.
"It all depends on what you need as a learner," she said. "There's no one set way. There are many ways. Some kids really do great with digital delivery, and other kids cannot do digital delivery at all and they need the paper and pencil. We have kids that have dysgraphia, dyslexia, dyscalculia. It really depends on the package they come in, and we work with that to try to make them as successful as possible."
The Winston School doesn't believe in hovering over students or shadowing them, which Harris said can add pressure to a student who is already struggling.
"It's not like a lifeguard situation where we're constantly mentoring," she explained. "It's a natural, authentic environment. If you need help, you need help. If you need to be by yourself and sit on the bench because you need a moment, have a moment."
And since joining the school two years ago, Harris has set out to make the environment even more comfortable for students. The school has spent about $300,000 in improvements over the last 18 months, including new lockers, seating, branding, upgraded floors, new kitchen servery, a sensory room, digital media arts lab, music program, culinary program, special lighting and diffusers. The classrooms are fairly open, with space for the students to move around so they are always comfortable.
The school also has four therapy dogs on campus to help comfort students. They will also soon have therapy bunnies and a miniature therapy horse in training, Harris said.
"The idea is, what can we do with what we have in the space that we have to bring the best programming for the kids here?" she said.
But now Harris is looking to improve the overall building, which she described as "run-down."
"I think the community would tell you that it wasn't maintained well," Harris said of the structure that was built between the 1940s and 1950s.
While the building is owned by the school — following a 2008 $8.5 million purchase, including $5.5 million raised by the community — the city owns the property. Harris said a rebuild of the school will likely cost between $8 million and $13 million.
The school's pre-paid rent in its 55-year-old lease ends in 2023.
Harris is asking the city to extend the lease to 99 years and allow a nonprofit, $1-a-year annual rent in exchange for contracting services and amenities to the city, with goals of improving both the school and joint-use park. Because of the building's age, not much of its materials can be salvaged, Harris said.
She said her biggest goal is to continue to make students feel comfortable and thrive and for families to "know about Winston before they need Winston."
She said a lot of their students have experienced trauma, anxiety or learning disabilities that can make it difficult to succeed in traditional environments.
"As an educational community, we're realizing that trauma on a family level and anxiety greatly impact kids' learning," she said. "We're seeing kids come to school with higher rates of depression and anxiety, and they don't want to be at school. With the sizes of junior highs and high schools now and the school violence, parents are looking for other options, especially for kids who are really sensitive."
Dan Peragine, a 30-year art teacher at The Winston School, grew up with dyslexia and remembers doctors giving him eye drops when he said he had letter reversals. Now, children have more options, especially in places like The Winston School, where students with learning differences can better fit in.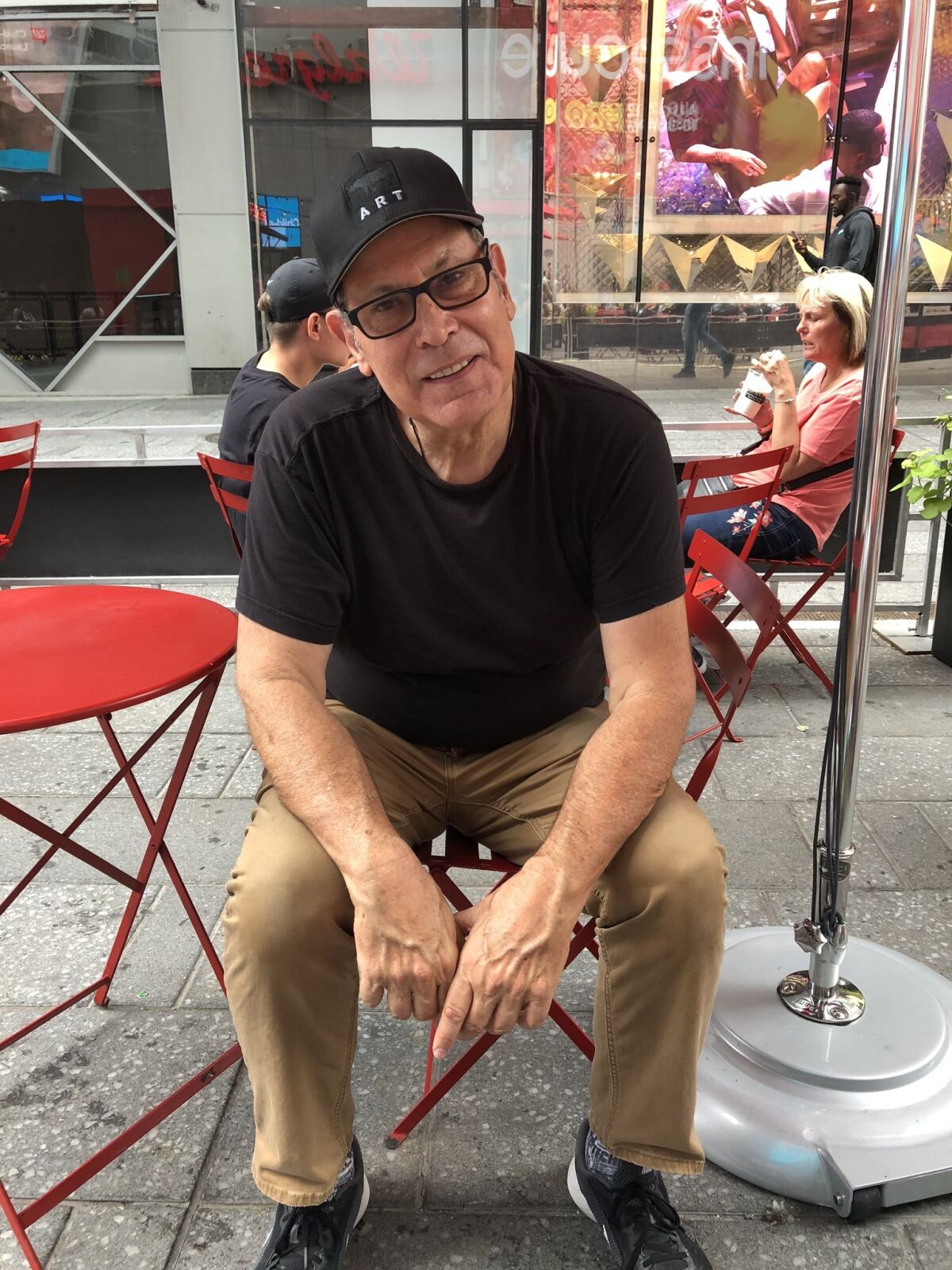 He said there's a "culture of tolerance" at the school, and kids don't get bullied because of their differences.
"These students wouldn't normally have a safe environment or a proper placement," he said.
Peragine, who formerly worked at a maximum security facility before coming to The Winston School, said he's seen the other side of the coin of where children can turn up if they don't receive the help they need.
"That was a real impetus for me to really try to help make a change," he said.
Both he and Sterling-Torretti said without hesitation that they know they are making a difference in their students' lives.
"I know working here means I'm touching individuals," Sterling-Torretti said. "I really feel confident that I can retire and I can someday say I touched lives. I saved lives."
For more information, visit www.thewinstonschool.org
Get the Del Mar Times in your inbox
Top stories from Carmel Valley, Del Mar and Solana Beach every Friday for free.
You may occasionally receive promotional content from the Del Mar Times.