Locals open second Carmel Valley Porkyland
Locally-owned authentic Mexican restaurant Porkyland is now open in Carmel Country Plaza, taking the place of La Salsa. Between their location in Torrey Hills Shopping Center and the new one on Carmel Country Road, owners Pepe and Deborah Stepensky will truly be able to cater to the entire Carmel Valley area.
"This is the biggest one by far," said Pepe Stepensky of their third Porkyland in San Diego. "We are very excited to be here in the neighborhood and to be able to provide the community with good service, good quality food and a good experience when they come here."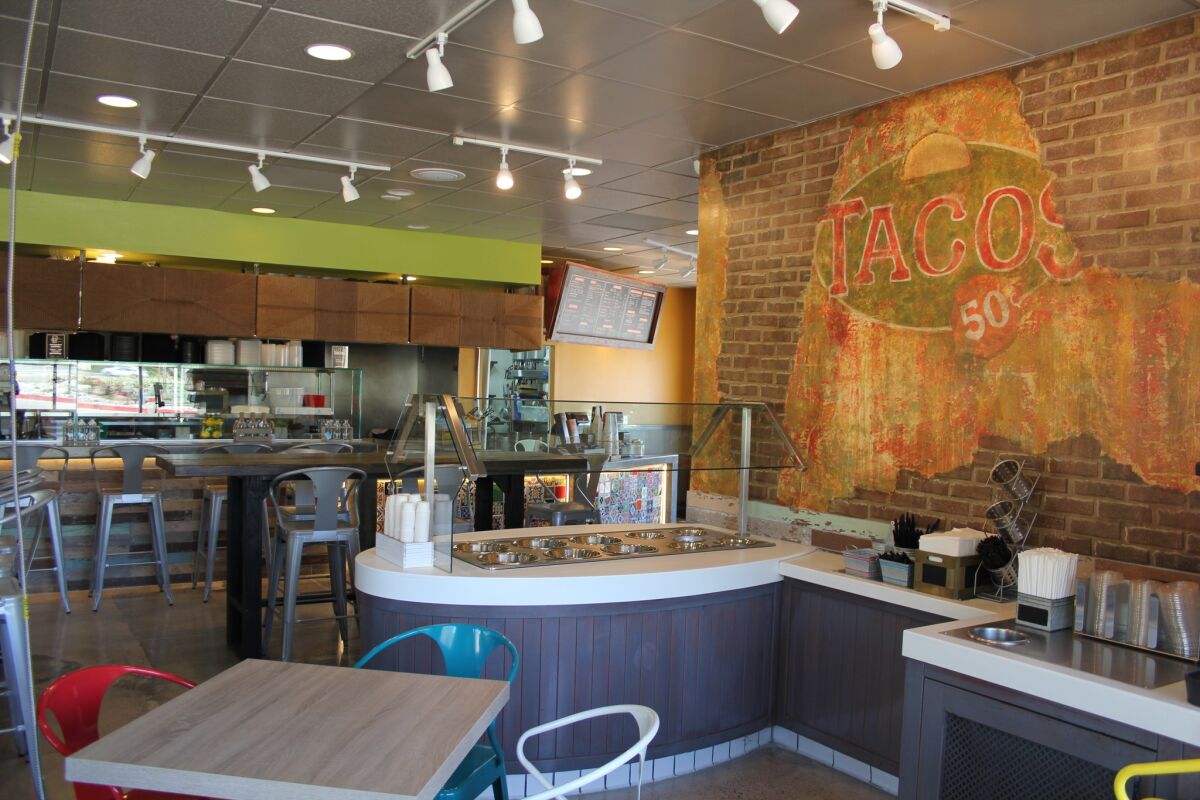 Since taking over, the Stepenskys have made big changes to the space. The artist who also painted the walls in their Torrey Hills location created the look of an old Mexican eatery with faux exposed brick walls. A roll-up window was added to the back of the restaurant, opening up to the restaurant's spacious outdoor patio.
The Stepenskys have lived in Torrey Hills since 2000, raising their three children Jessica, Alejandra and Fernando. Their children attended Sage Canyon and Ocean Air Elementary Schools, Carmel Valley Middle School and all three graduated from Torrey Pines High School.
The Stepenskys have been the restaurant business for over 30 years; in addition to three Porkylands, they also own San Diego Burger Company and Margarita's Kitchen and Cantina in Seaport Village. The as La Jolla Porkyland location has been there for over 30 years— Stepensky is the third owner of Porkyland, which got its start in 1982 as a tortilla factory.
"Our three kids went to Torrey Pines and they were always insisting we open a restaurant in Carmel Valley," Stepensky said.
They were finally able to open a restaurant in their own backyard in Torrey Hills in 2015 and kept an eye on any more potential vacancies in the Carmel Valley area. When La Salsa closed in November 2016 they jumped at the opportunity to fill the spot. Stepensky noted that they have been able to rehire some of La Salsa's staff so former customers will recognize some familiar faces.
Porkyland is famous for its carne asada and carnitas, which comes in burritos, enchiladas, quesadillas, tortas, tacos and quesatacos.
It takes six hours to make the Porkyland's famous carnitas in La Olla, an enormous special-made copper pot, four feet deep and 34 inches in diameter, that can be seen behind the counter.
The menu features a large variety of Porkyland burritos, stuffed with beans and cheese, chicken, fish, shrimp or veggies. One of their newer selections, the California Chicken Sriracha burrito, comes stuffed with grilled chicken, fries, chipotle sauce, guacamole, sour cream, cheese and spicy Sriracha sauce. Deborah's Special, on the other spectrum, is delicious in its simplicity with just carne aside and nopalitos (cactus pads).
To cater to the more health-conscious customers in the area, they added more salads to the menu as well as burrito bowls.
Breakfast is also served all day with options such as chilaquiles, huevos rancheros and egg dishes.
Porkyland is also a "tiendita," a small Mexican market, selling chips, salsas and tortillas — Stepensky says the cactus tortillas they sell are hard to find anywhere else in San Diego and he promises no one makes hot carrots as well as they do. To cater to the many children in the area, they have added desserts such as tres leches cakes, paletas (ice pops made with fresh fruit) and mini churros.
"We're locals," said Stepensky, who loves having friends and neighbors as his customers. "I think we will be successful here because the community likes to support local businesses."
Visit Porkyland at 12880 Carmel Country Road, suite D-100. Learn more about catering at goporkyland.com or by calling (619) 952-7468.
---
Get the Del Mar Times in your inbox
Top stories from Carmel Valley, Del Mar and Solana Beach every Friday for free.
You may occasionally receive promotional content from the Del Mar Times.