It was not immediately clear whether anyone was on the beach when a cliff collapsed early July 13 in Del Mar.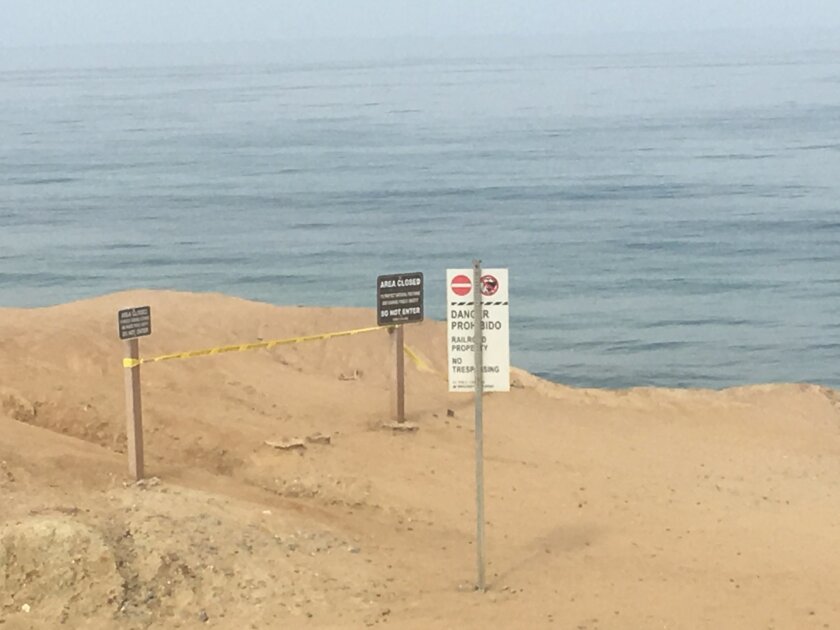 "There may or may not have been somebody on the beach," said Sgt. Joe Tomaiko of the San Diego County Sheriff's Department.
Police responded to reports of a cliff collapse at 8:20 a.m. near 10th Street across from Ocean Avenue.
As of 9:45 a.m., officials were on the scene waiting for search and rescue dogs to determine whether or not someone was on the beach.
"That's all we have at this point, and the tide's coming up," Tomaiko said.
---