Six seek open seats on Del Mar council
Six people — including two incumbents — will be competing in the November election for three open seats on the Del Mar City Council.
Mayor Sherryl Parks and Councilman Al Corti are both seeking second terms.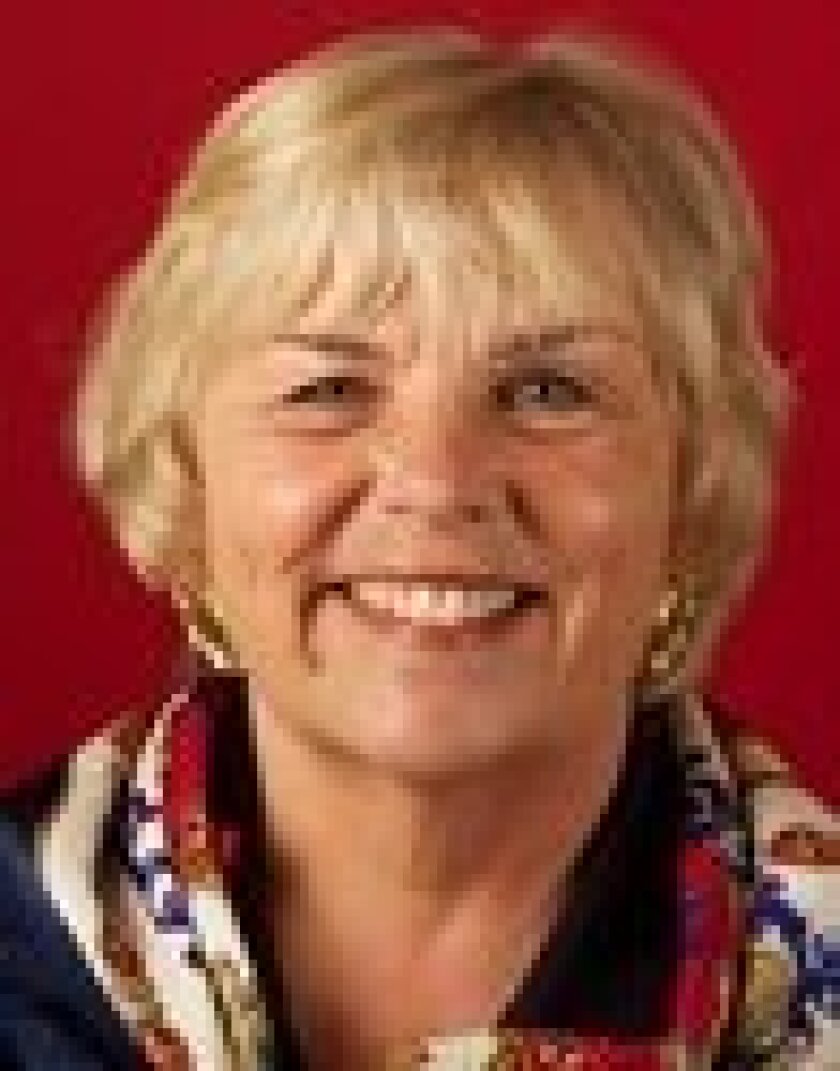 Parks, who has lived in Del Mar for more than 40 years, was elected to the council in 2012.
"It's pretty natural for somebody who loves their work to want to continue to fulfill the goals that we started," she said.
During her time on council, Parks said she is proud to have played a part in the development of a new civic center, which is currently under construction, and the progress on the city's master plan for Shores Park.
She is also proud to have led the efforts for the city's code of civil discourse, which the council adopted in April in an effort to keep public dialogue productive, even when there's conflict.
"It inspires us to behave more respectively to each other," she said.
If re-elected, Parks wants to see the successful completion of the city hall and town hall, continue work on the Shores Park master plan, represent the city on regional boards, and ensure both beach access and public safety along the Del Mar stretch of train track.
"I'm really proud of our council," she said. "We work respectfully with one another. We're able to let each other blossom in our areas of strength instead of being against each other and throwing roadblocks."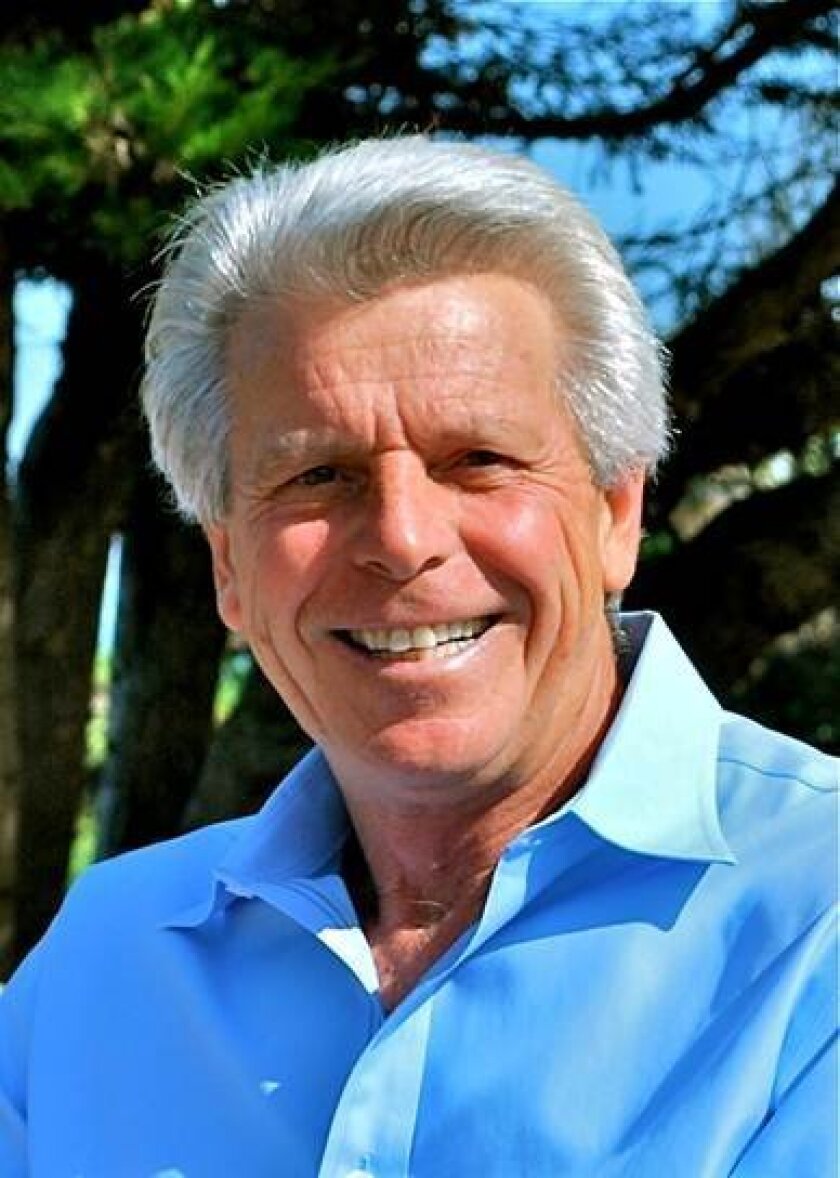 Corti, who has been a Del Mar resident for more than two decades, was also elected to the council in 2012.
Although he was out of town and not available for an interview, he did say that he was excited to run again for council.
"I look forward to another four years and finishing up all the things the community asked us to start over the last four years," he said.
Of the three incumbents, only Councilman Don Moiser decided not to run for re-election. He did not respond to an interview request by press time.
The four other candidates are Jim Benedict, David Druker, Ellen Haviland and T. Patrick Stubbs.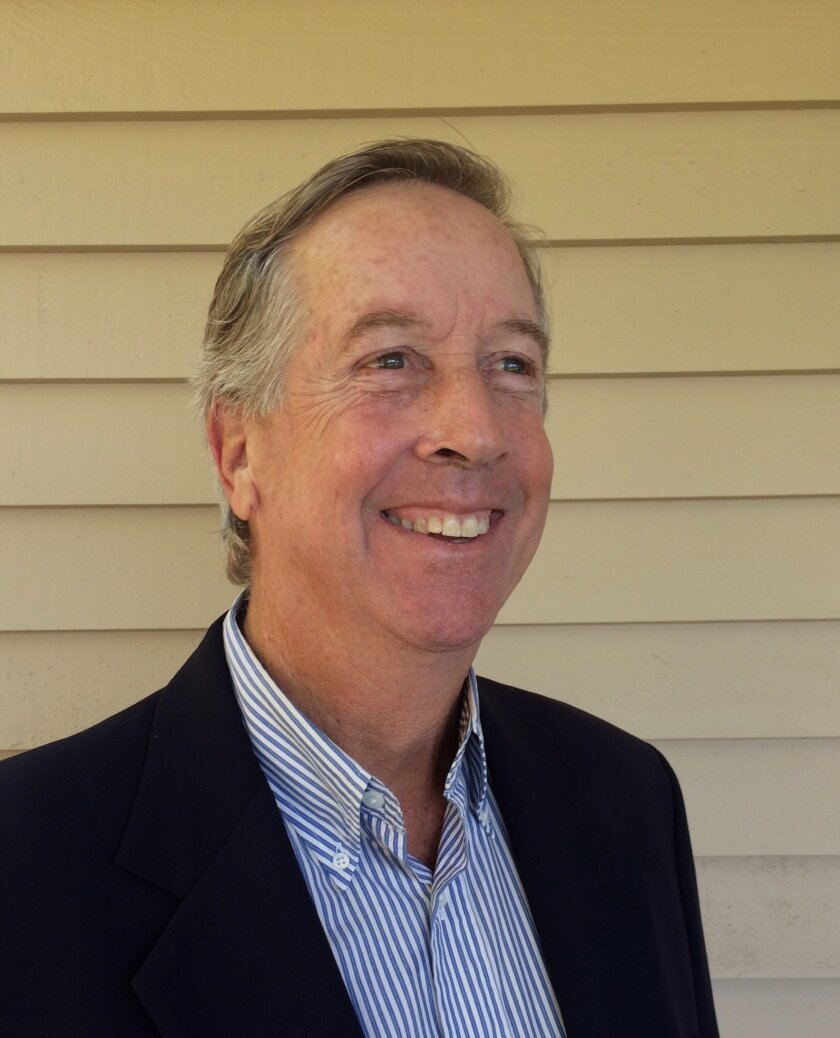 Benedict has been an active community volunteer. He has served on the Magdalena Ecke Family YMCA Board of Directors and UCSD Athletic Foundation Board. He remains an active volunteer with the Community Resource Center, the Monarch School and the Challenged Athletes Foundation.
Having lived in the city for 18 years and the Del Mar area for over 44 years, Benedict currently serves on the city's Finance Committee. He previously served on both the Underground Utility and Railroad Quiet Zone committees.
"This year, there are a couple of initiatives that are near and dear to me," he said about running for council. "The timing was right."
Those two issues are the one-cent sales tax increase initiative and the potential development of a standalone police department.
"These are giant issues," Benedict said. "As long as I've lived in the city, I can't remember such significant issues occurring all at the same time."
Benedict said he wants to underground utilities throughout the city and a sales tax increase would help cover the costs. Revenues, he said, could also help develop Shores Park. As for a standalone police department, Benedict has been working on a plan as part of the Sheriff's Subcommittee, an offshoot of the city's Finance Committee, for the past few years.
"I'm coming from a place of reason," said Benedict, who spent most of his career in advertising and public relations. He also previously owned a wine and cheese store in Del Mar. "I'll listen to both sides of the issue, properly analyze it and come up with solutions that are best for the community."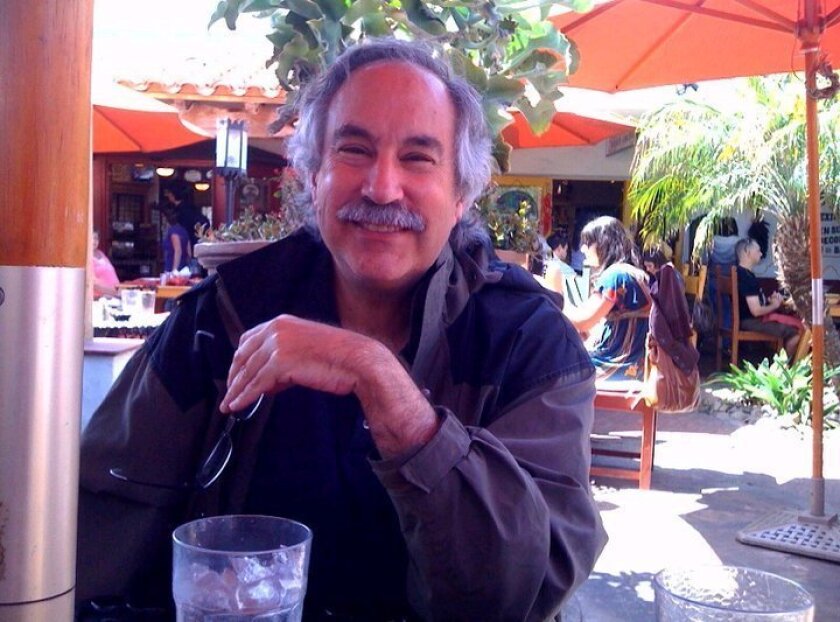 After an eight-year hiatus from the dais, Druker is seeking to return to the council.
He previously served on the council from 1996 to 2008. During his tenure, Del Mar opened a new library and the Powerhouse Community Center, designed Camino del Mar and Coast Boulevard streetscapes, worked to ensure residents had access to the bluff and beach over the tracks, purchased the Del Mar Shores Property, and secured funding to retrofit the historic Torrey Pines Bridge, among a variety of other projects.
"I enjoy doing the work and I love accomplishing something positive for Del Mar," said Druker, executive vice president of DataSkill.
If elected, Druker, who has lived in Del Mar since 1986, said he will work to ensure that the public continues to have access to the beach and bluff. He also wants to complete the master plan and obtain funding for Shores Park, as well as support a vibrant business community and redevelop downtown Del Mar. He also plans to offer monthly issues tables at the Del Mar Farmers Market — just like he did for a dozen years.
"I think it's important that the council members get out to the public rather than having the public come to them," he said.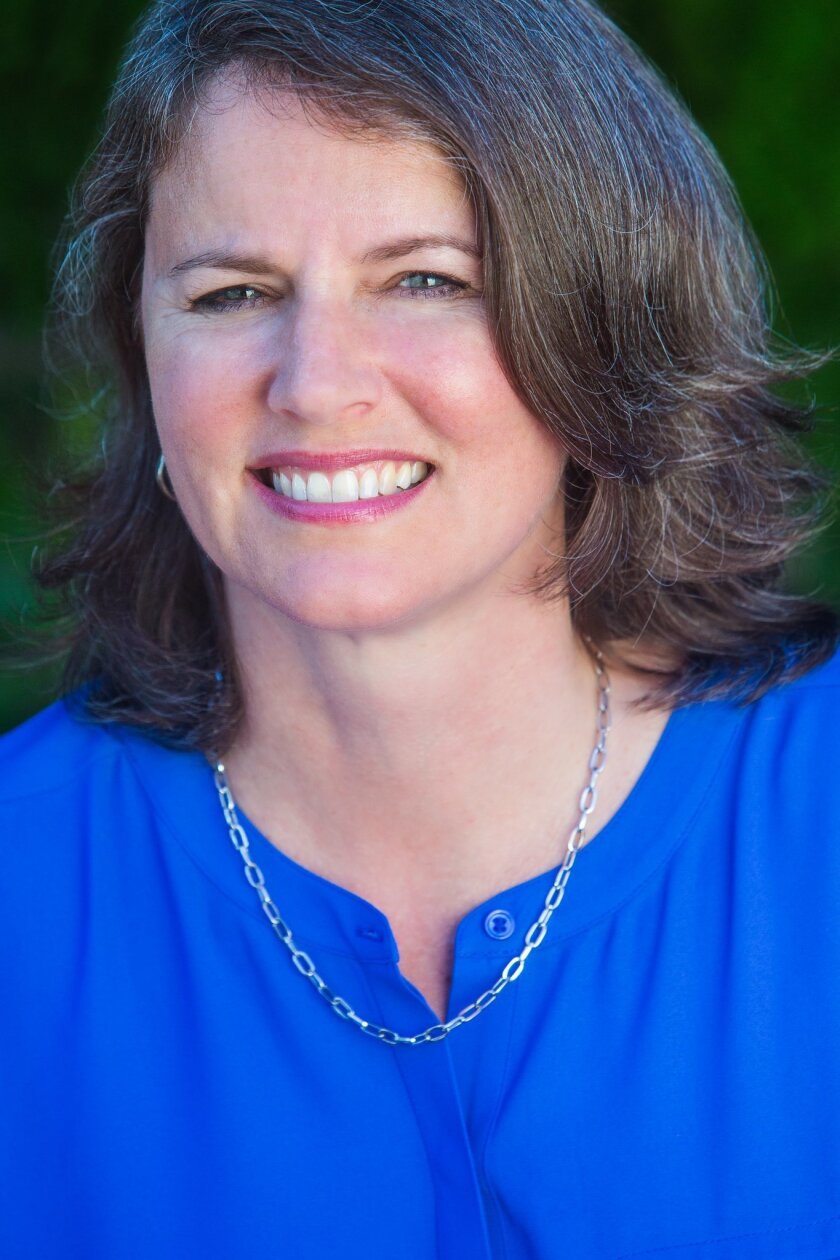 Haviland first moved to Del Mar about 30 years ago when she was studying at UC San Diego. She moved back 18 years ago when she and her husband bought their first home.
A former healthcare executive, Haviland worked for San Diego startup companies in the industry for about 17 years. Currently, she serves on the city's Planning Commission. She also serves on the Del Mar Community Alliance, the funding and management board for the Sandpiper.
"I really want to preserve and enhance what is unique about Del Mar," Haviland said about her run for council.
If elected to the council, Haviland will focus on finding a solution for short-term vacation rentals, updating the streetscape plan, revitalizing downtown, making the development process more transparent, implementing the city's Climate Action Plan, and seeing the completion of the civic center and a master plan for Shore Park.
"I really enjoy listening to the community and really want to understand what's important to my neighbors — people who have been here a long time, people who have just come to town — and make sure that our city resources are managed appropriately and focused on those priorities," she said. "Most importantly, I just love this community and fell in love with it a really long time ago. I've been lucky to be able to live here, and I want to give back to this community."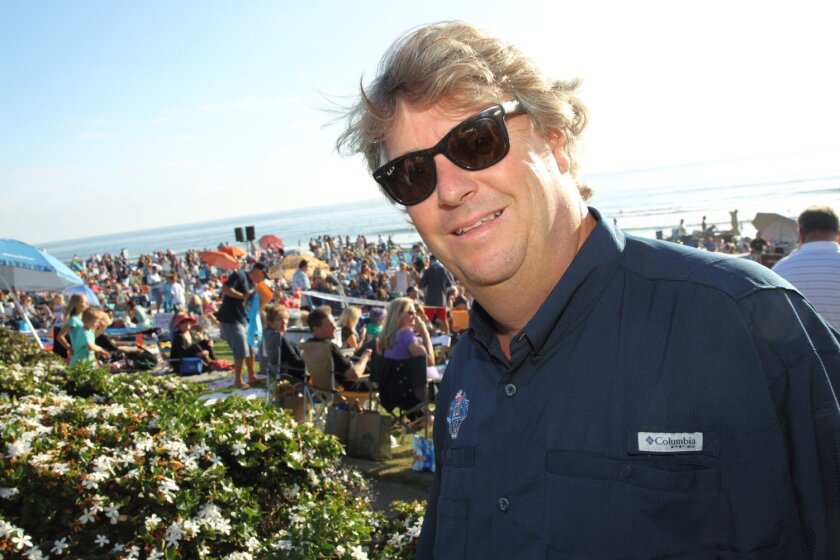 Raised on the coast, Stubbs has lived in Del Mar for over 20 years.
His very first job was at the Del Mar Fairgrounds, where he spent 19 years marketing the Del Mar Racetrack. He is currently an entrepreneur and partner in Pacifica Del Mar.
"I've not only lived here, I've worked here, I grew up here, I own a business here," Stubbs said. "Nobody else on the ballot can say that."
Stubbs served on the city's Design Review Board for more than eight years. As the last president of the Del Mar Merchants Association, he co-founded the Del Mar Village Association. Stubbs currently serves on the Del Mar Foundation Board and chairs the foundation's summer concerts. Over the years, he has also been involved in the Torrey Pines Foundation and the Boys & Girls Clubs of San Dieguito.
"I've been around all these years and I look at the issues facing Del Mar each election cycle," said Stubbs, who pulled papers once before. "I took a look at the issues facing Del Mar this time, and then I took a look at the people who have been on the City Council and who would be running.
"Some of these people who are running and their backers have already had a bite of this apple," he continued. "The past 30 years, they've been the leadership. What's that given us? It's given us a downtown that is dying, it's given us a major retail center in the Del Mar Plaza that has an eye-popping 40 percent vacancy rate over the past year. I just don't know why these people feel like they're running on a positive track record."
If elected to the council, Stubbs said he would work for consistent and impartial enforcement of Del Mar's ordinances, and specifically, the Community Plan. He would also work to reduce government oversight and regulation. He also wants to create a vibrant community.
"It's time," Stubbs said. "It's time for responsible and responsive leadership in Del Mar. Mostly, it's time for leadership that represents the entire community, not just a small faction of the community."
ON THE ISSUES
Sales Tax
Benedict: "I hope it's passing. I totally support it."
Druker: "I'm going to be voting for it. It would have been nice, though, if it was specific on how the funds are going to be designated. If elected, I want to make sure that we spend that money properly."
Haviland: "The survey results that the city presented certainly showed that a lot of people are in favor of the sales tax. For the visitors who come to our city and use up a lot of our city resources, I don't think they're currently paying their fair share and I think it's certainly reasonable to ask them to pay a little bit more when they come here."
Parks: "We have a need and it's a legitimate need. Our citizens will go ahead and vote for it. I'm pretty positive about that outcome."
Stubbs: "This is going to be an issue that the voters are going to decide. I'm going to let the voters decide that because that's the Del Mar way."
Short-Term Vacation Rentals
Benedict: "I think that whole system is broken, and I don't think anybody disagrees with that. It's really finding the right solution. I want to work hard toward making sure we get the proper solution. I think the beach residents have a real legitimate concern that it is out of control down there now, and I want to really help them find the right decision."
Druker: "The Community Plan does not allow them. I believe we need to clarify the Community Plan so that rentals under 30 days are no longer allowed in residential areas."
Haviland: "I'm a strong supporter of the business of vacation rentals being out of our residential communities. I just don't think it's appropriate to allow those types of businesses in our residential communities. The intensity of use is way too high and the list of problems that it causes are well known. Enforcement's going to be key into getting that into a reasonable place for our community."
Parks: "Our Community Plan does not allow businesses in residential neighborhoods. They're there now and they have crept in over the years, and now, because of the proliferation, we're trying to regulate them and figure out a plan that will work for the neighborhoods and for those people who have already established those businesses. Although they're illegal, we need to figure out a way to regulate them. I would like to see us find a graceful solution."
Stubbs: "I believe that there are ordinances in the current Community Plan that are in place that should be able to take care of this issue. It's a matter of enforcement and prioritizing that enforcement."
Standalone Police Department
Benedict: "I think there's a lot of misinformation that's in our community right now. Our subcommittee would like to have a community meeting after the election is over and have a meeting where everybody can come together. … There's a lot of people who are concerned whether we should do it or not. I am an advocate for doing it, but only if the community wants it."
Druker: "We're studying that. I'm very skeptical Del Mar has the financial wherewithal and the ability to manage a police department."
Haviland: "I don't really have a stand, pro or con, on the police force. A lot of residents feel that we need a better community policing model so that we have people in our community who understand our neighborhoods and can be more responsible to the lower priority calls. I really support doing something as a community to address that. What I don't know yet, because I just don't have enough information yet, is whether or not the best solution for that is to have our own police force.
Parks: "As a council member, I've wanted to go slowly because that's probably, financially, the most important decision we're going to make in the next five years. To me, to feel comfortable to have an up or down vote, we need to hear more from the citizens. We also need to hear more from the city manager on how he would give oversight of a police department."
Stubbs: "It's my understanding that the Finance Committee has done a write-up on this issue. If the City Council works efficiently, this may not be an issue that the next City Council will see. I'm not a big proponent of growing government, but if necessary to use our resources more efficiently, and we could do it more effectively by having our own police force, then that would make sense."
---
Get the Del Mar Times in your inbox
Top stories from Carmel Valley, Del Mar and Solana Beach every Friday for free.
You may occasionally receive promotional content from the Del Mar Times.