Long-awaited Dolce opens in Pacific Highlands Ranch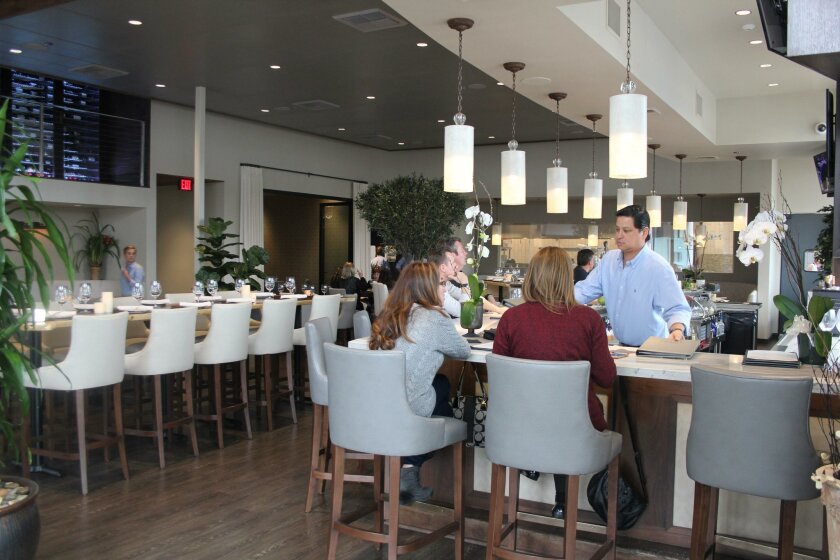 The soft opening at the new Dolce at the Highlands restaurant hasn't been very soft.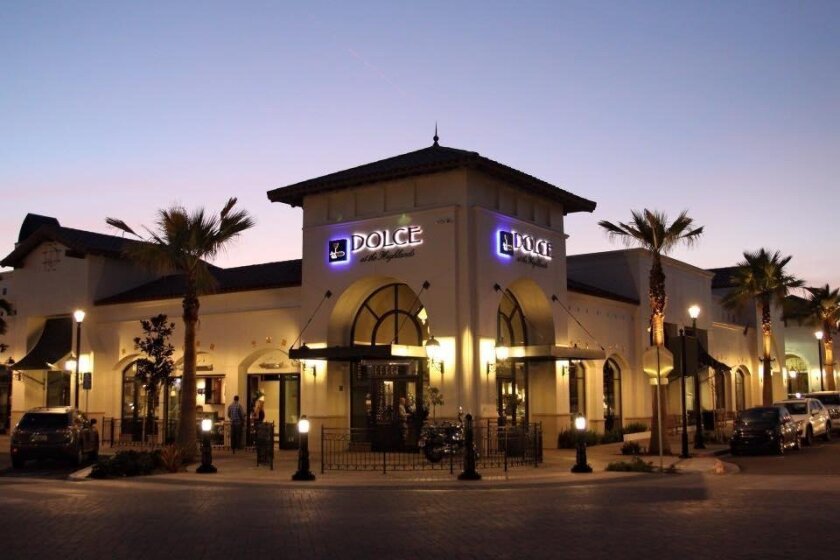 The restaurant held "sneak peek" nights in late February and quietly opened its doors but the news spread fast in restaurant-hungry Pacific Highlands Ranch.
On the first day, they had 60 tables. That turned into 80 on the second day and by Friday, Feb. 19, they served 200 tables.
"There was a lot of hype and anticipation for us to open," managing partner Steve Flowers said, happy to see such a welcome response. "We have a lot of friends and family who live right across the street here and they were just really pumped up."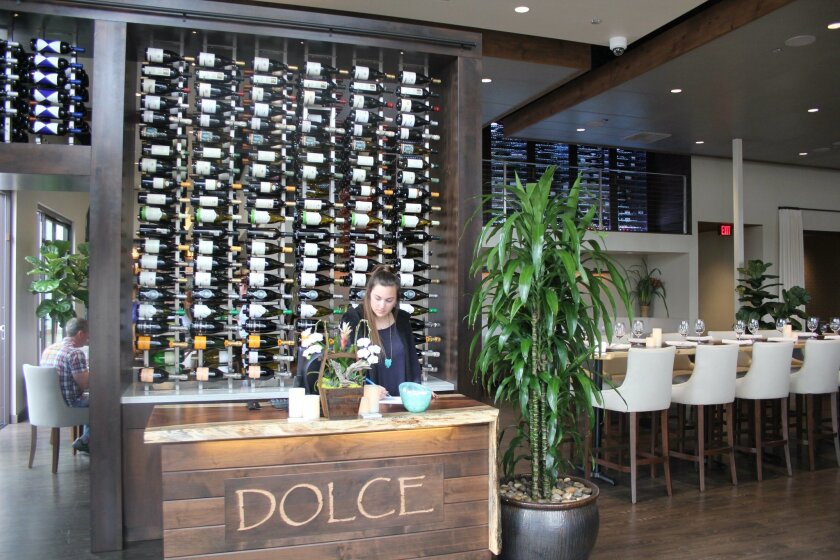 The restaurant in the Village of Pacific Highlands Ranch is a companion eatery to Dolce Pane E Vino in Rancho Santa Fe and aims to reflect all the "love, spirit, warmth, service and quality" of the original. The menu includes local, seasonal California-Italian fare and the restaurant will also have an expansive "to-go" counter with sandwiches, housemade marinara, pestos and extensive cheese selection. Dolce also prides itself on its "serious wine list."
Flowers has a long history in the restaurant industry, serving as captain for the Ritz Carlton in Houston before moving to San Diego. He opened eight restaurants while working with the Vigilucci Restaurant Group for 15 years and was the captain at Donovan's.
Along with Dr. Anthony Smith, Flowers opened Dolce Pane E Vino in Rancho Santa Fe's Del Rayo Center in December of 2009.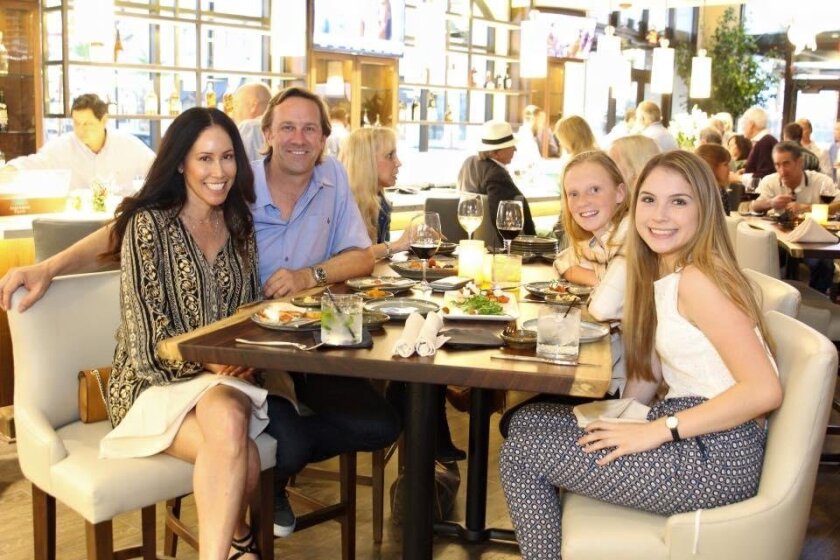 "It's a very special place for us over there because we've made all kinds of friends and it's become a favorite watering hole for a lot of locals," Flowers said.
With the PHR location, Flowers said they were aiming for a "light and bright" ambiance, lots of modern white and wood.
Twice as big as its Rancho Santa Fe counterpart, the restaurant features a marble bar, several long tables made of gorgeous slabs of imported peroba and monkeypod wood as well as booths along the walls and an intimate private dining room. A case of wine bottles reaches to the ceiling at the front entryway and a centerpiece of the PHR location is its mezzanine wine cellar above the dining room. The blue-hued, temperature controlled unit, a creation of Vista Wine Cellars, holds 1,000 bottles.
The restaurant also has outdoor patio seating.
Flowers, a "wine wizard" and level one sommelier, has prepared a wine list of 200 labels that will be available at Pacific Highlands Ranch. Heading up the kitchen is Chef Rhoelle Gabriel, crafting a menu that is unique from the sister restaurant.
"Our pizzas and flatbreads are amazing," Flowers said of the hand-tossed, double zero flour dough, wood-fired to create a delicious light and crisp crust.
Calamari has also become a quick menu favorite as well as their handmade pastas.
Gabriel and staff work in an "open theater" kitchen—a big picture window opens up to the main restaurant. Glowers said they designed the kitchen so that windows open up not only to the dining room but also to the outside so when people are driving into the Village they can see the action.
The kitchen had quite the audience on Friday as students from nearby schools gathered on the sidewalk to check out pasta-makers at work.
"We're really excited about this second location," Flowers said. "I'm estatic about the staff I have here. They are a staff full of rock stars. They are good, solid professionals who are passionate about what they do, which definitely makes my job easier."
Dolce at the Highlands restaurant is open Monday through Sunday for lunch 11 a.m. to 3 p.m. and dinner 5-10 p.m. For reservations, visit Dolcephr.com
---
Get the Del Mar Times in your inbox
Top stories from Carmel Valley, Del Mar and Solana Beach every Friday for free.
You may occasionally receive promotional content from the Del Mar Times.