‪Communities celebrate new sign, park improvements‬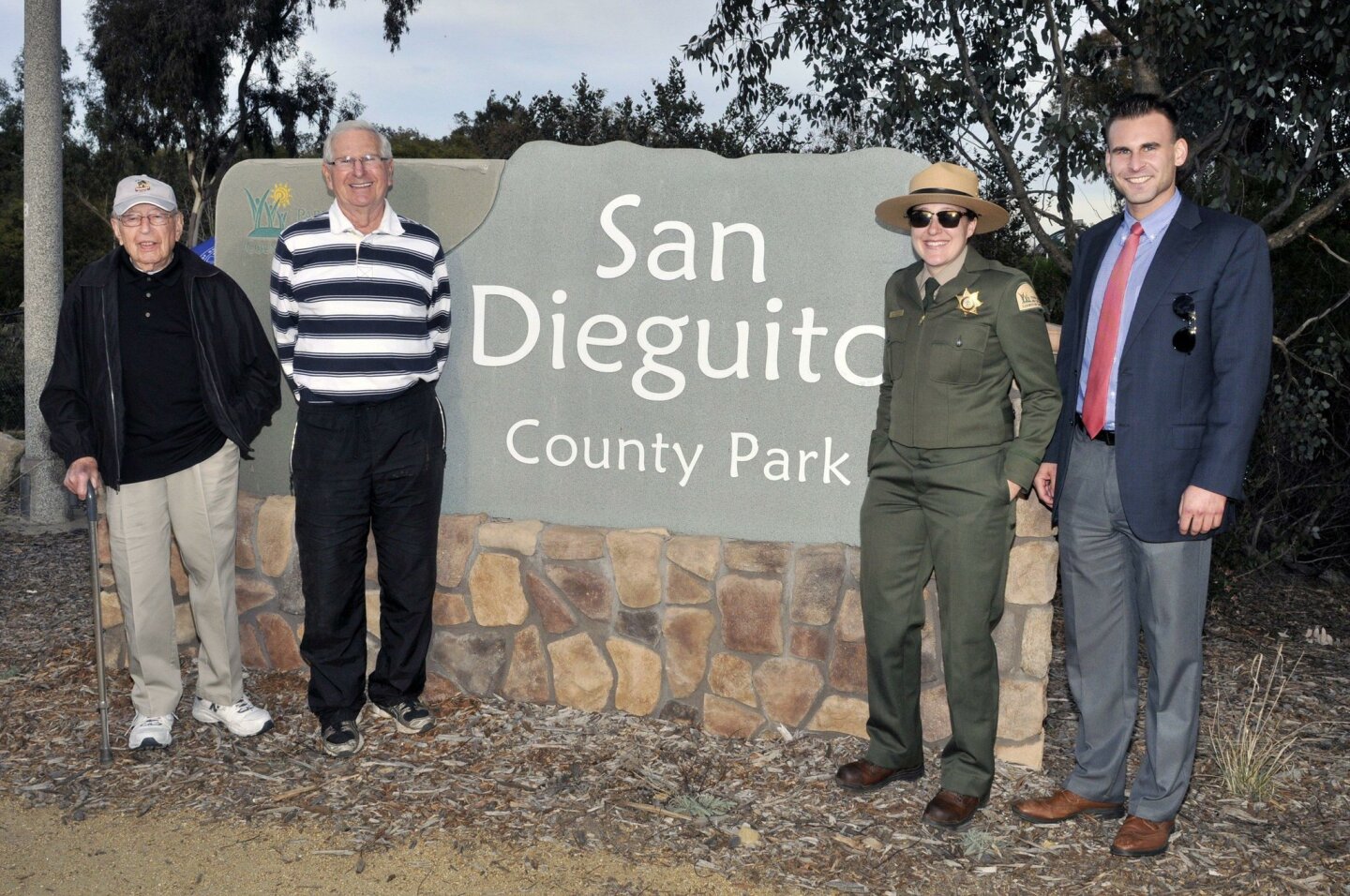 Harry Grossman, Roger Boyd, County of San Diego Park Ranger Maggie Tull, Policy Advisor/Community Representative Evan Bollinger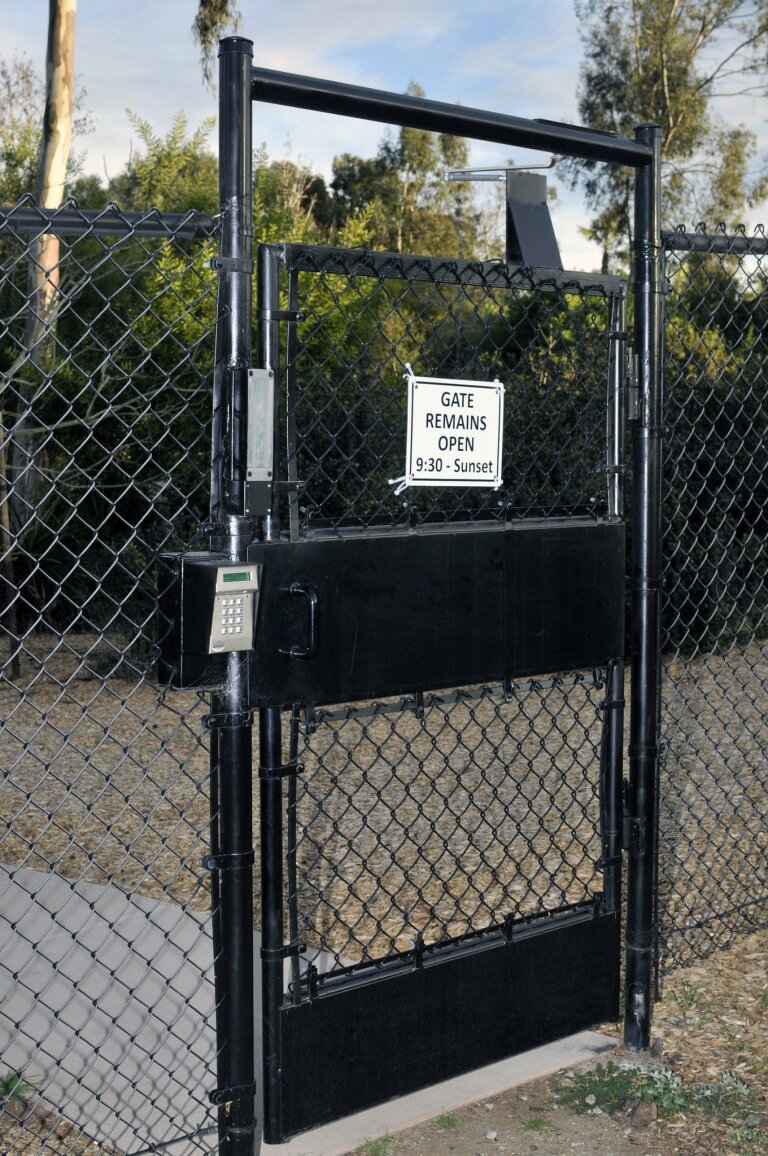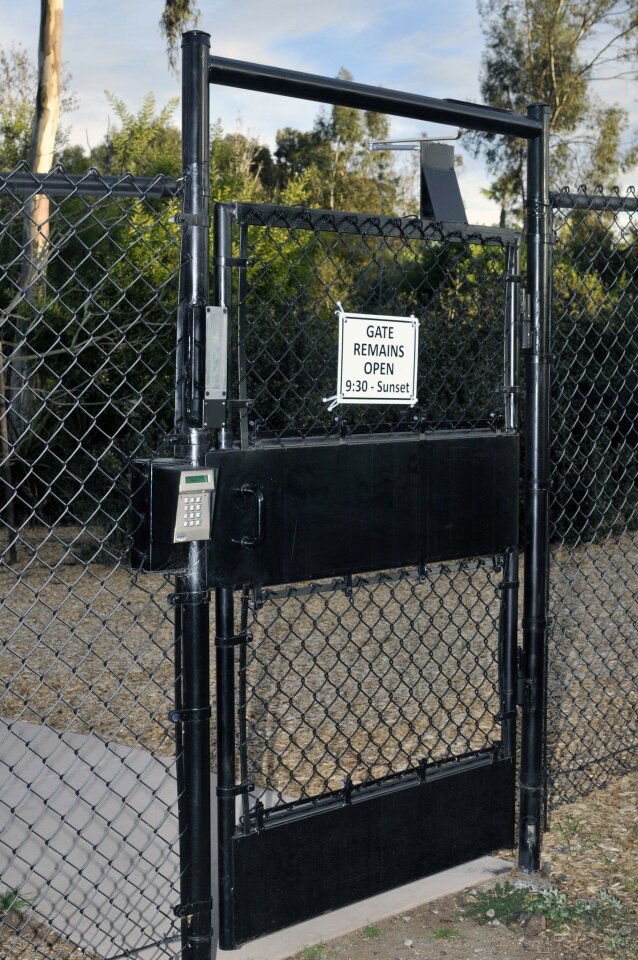 New pedestrian park entry gate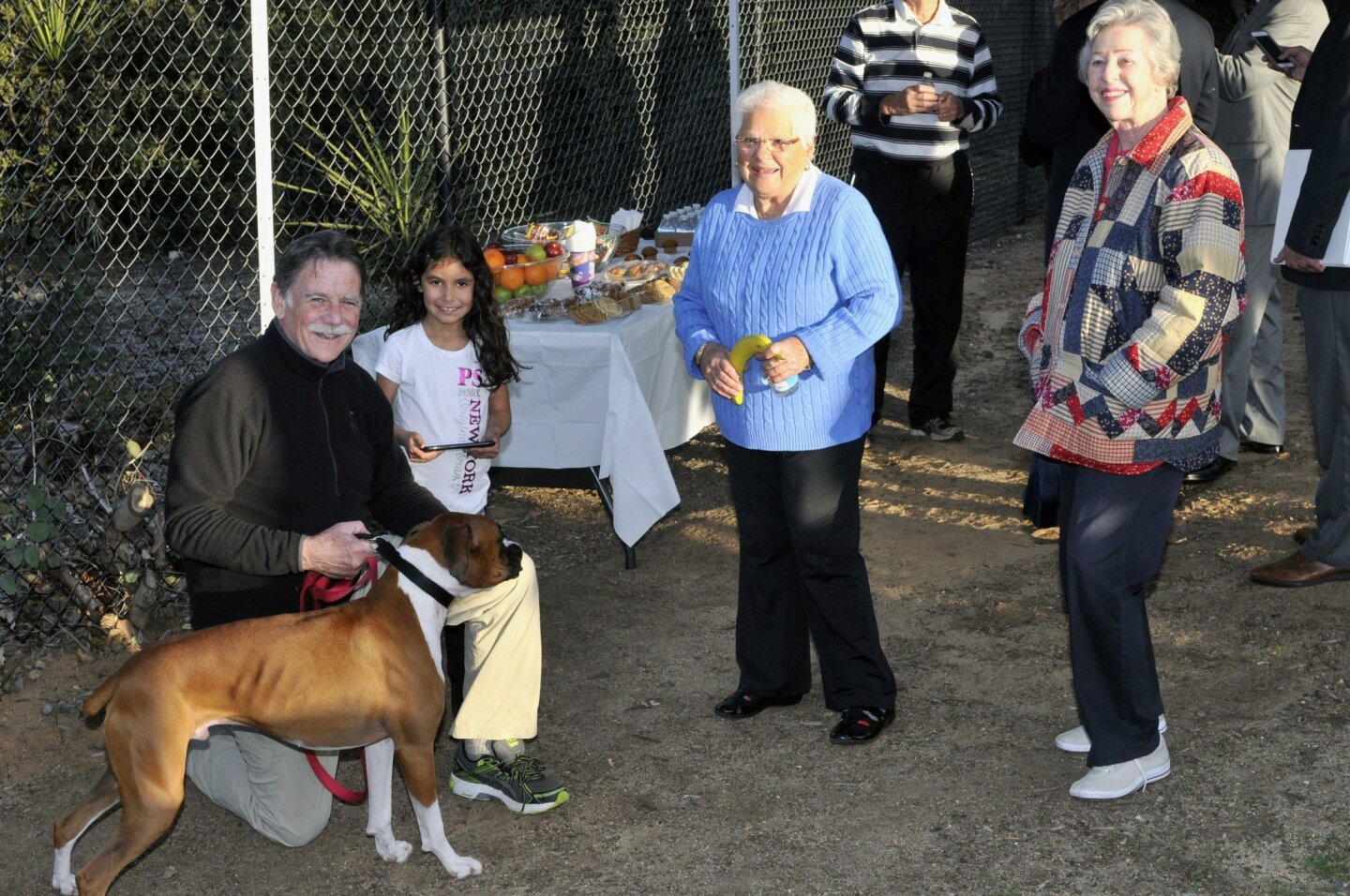 Paul McEneany, Natalee, Mary Jane Boyd, Rena Monge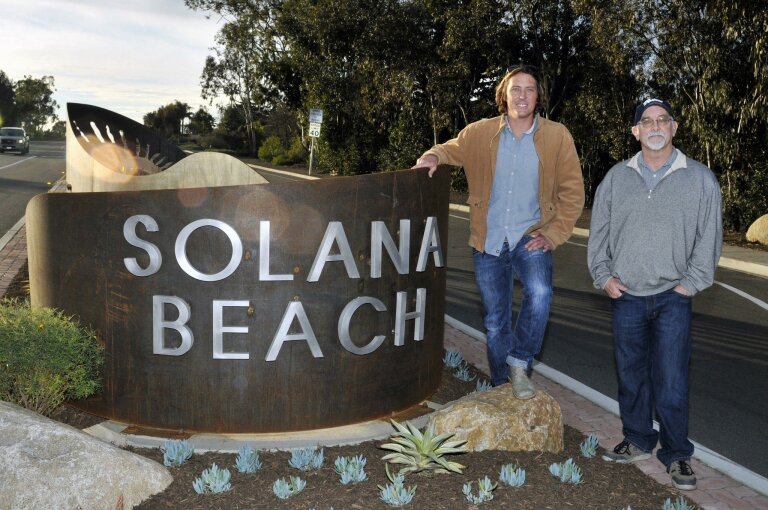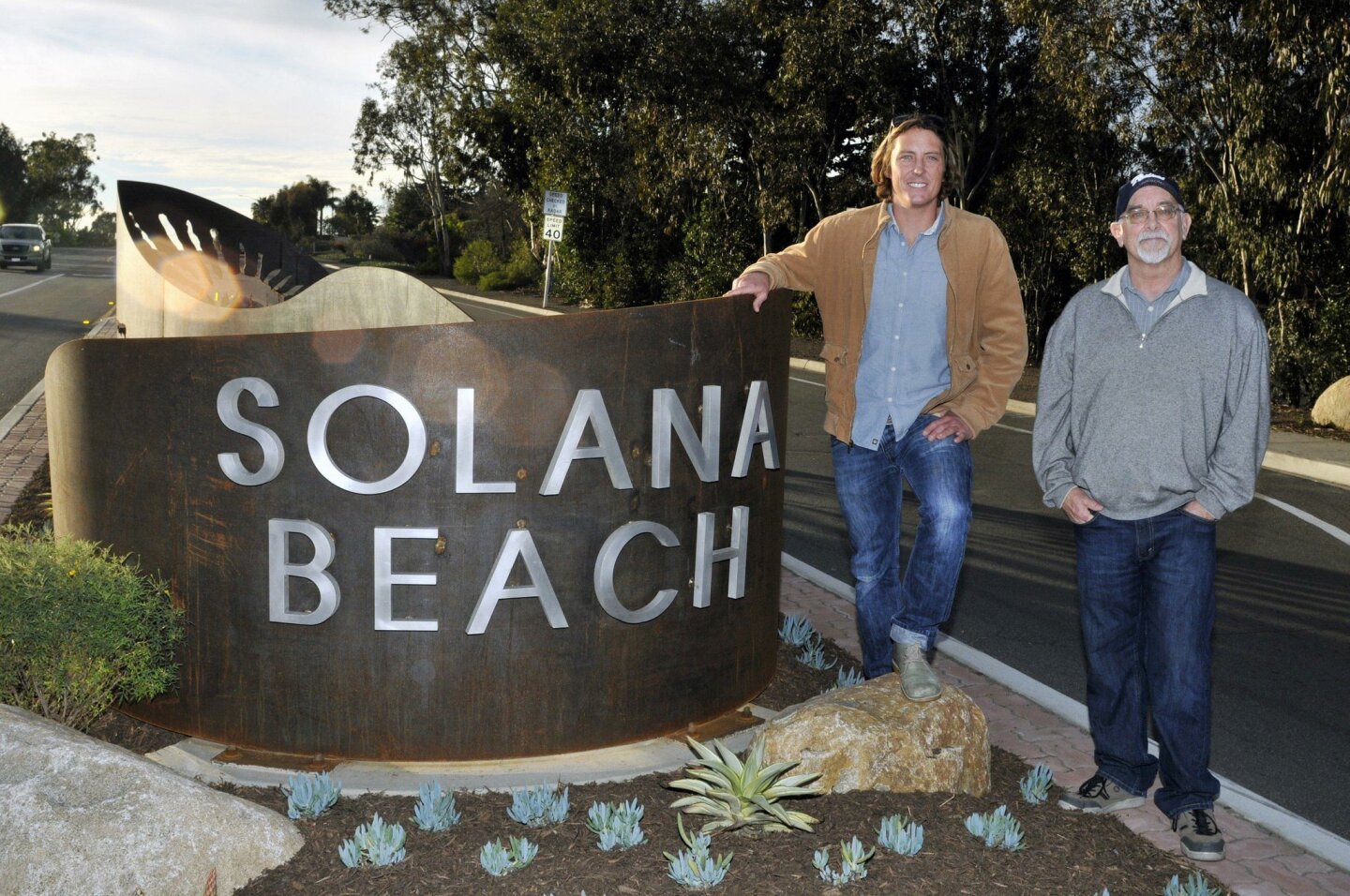 Solana Beach sign designers Brett Reisdorf and Michael Swanson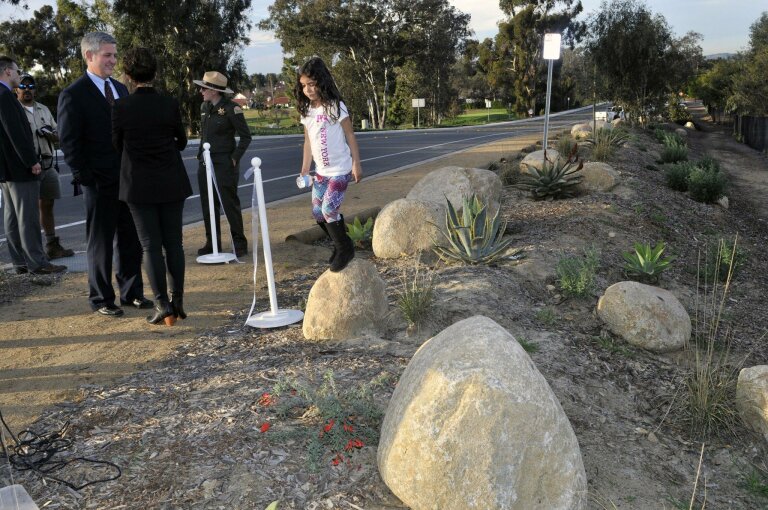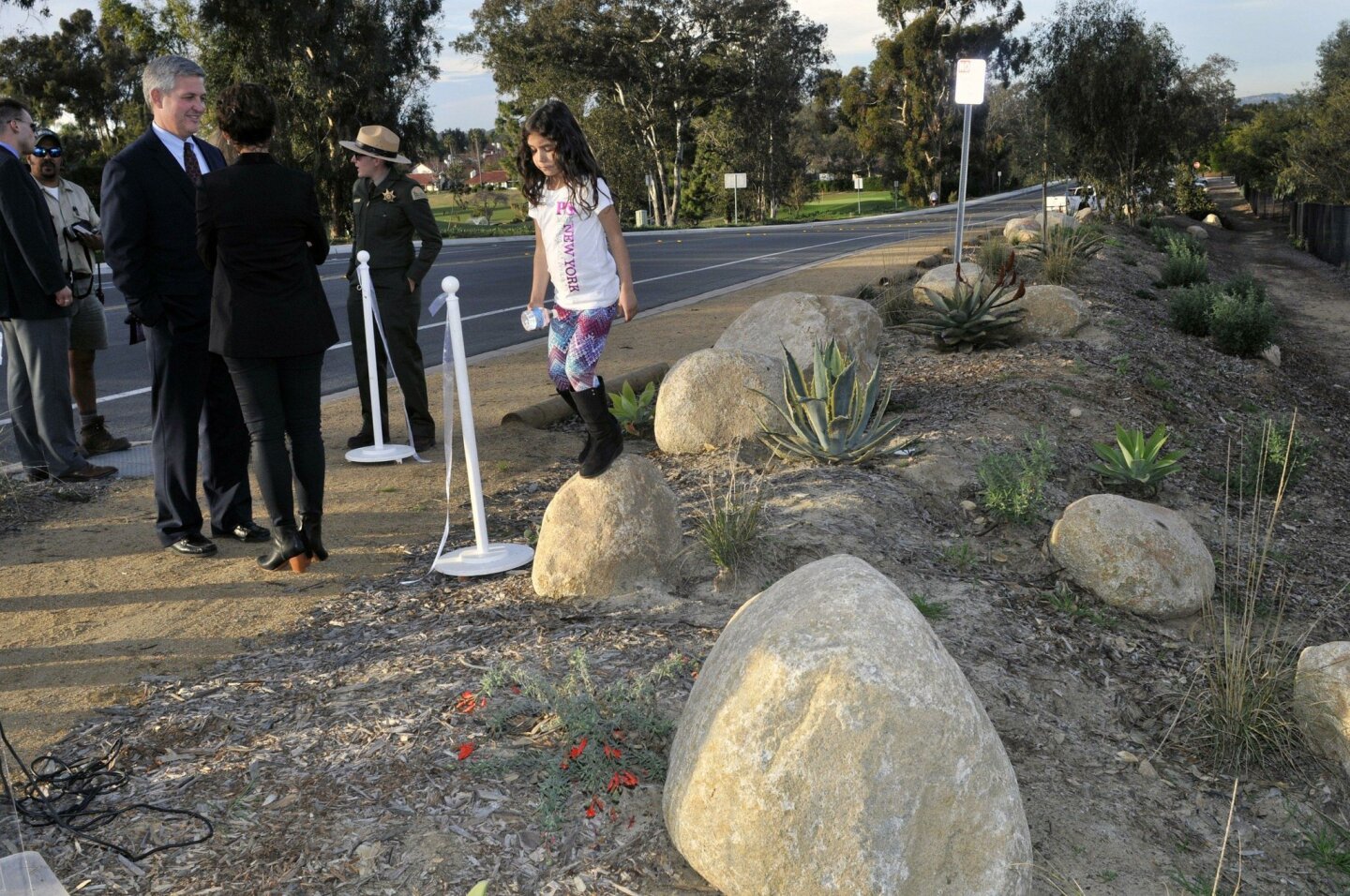 New landscaping along Highland Drive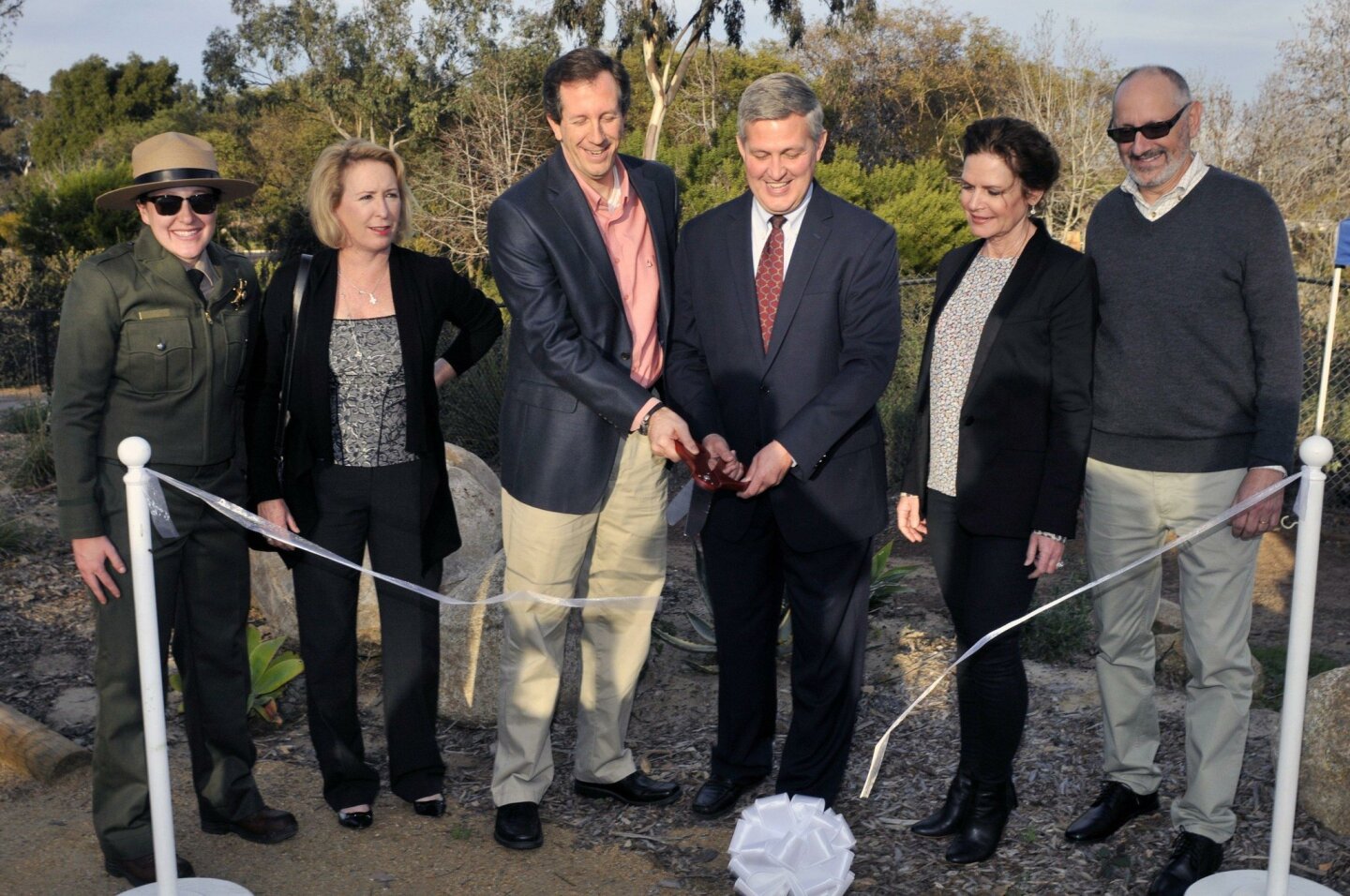 Park Ranger Maggie Tull, Solana Beach City Council Member Ginger Marshall, Solana Beach Mayor David A. Zito, San Diego County Supervisor Dave Roberts, Solana Beach City Council Member Lisa Heebner, Solana Beach Deputy Mayor Peter Zahn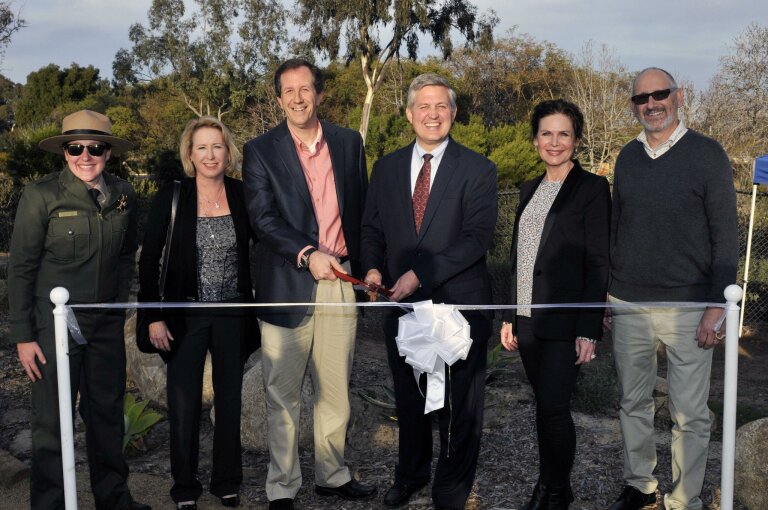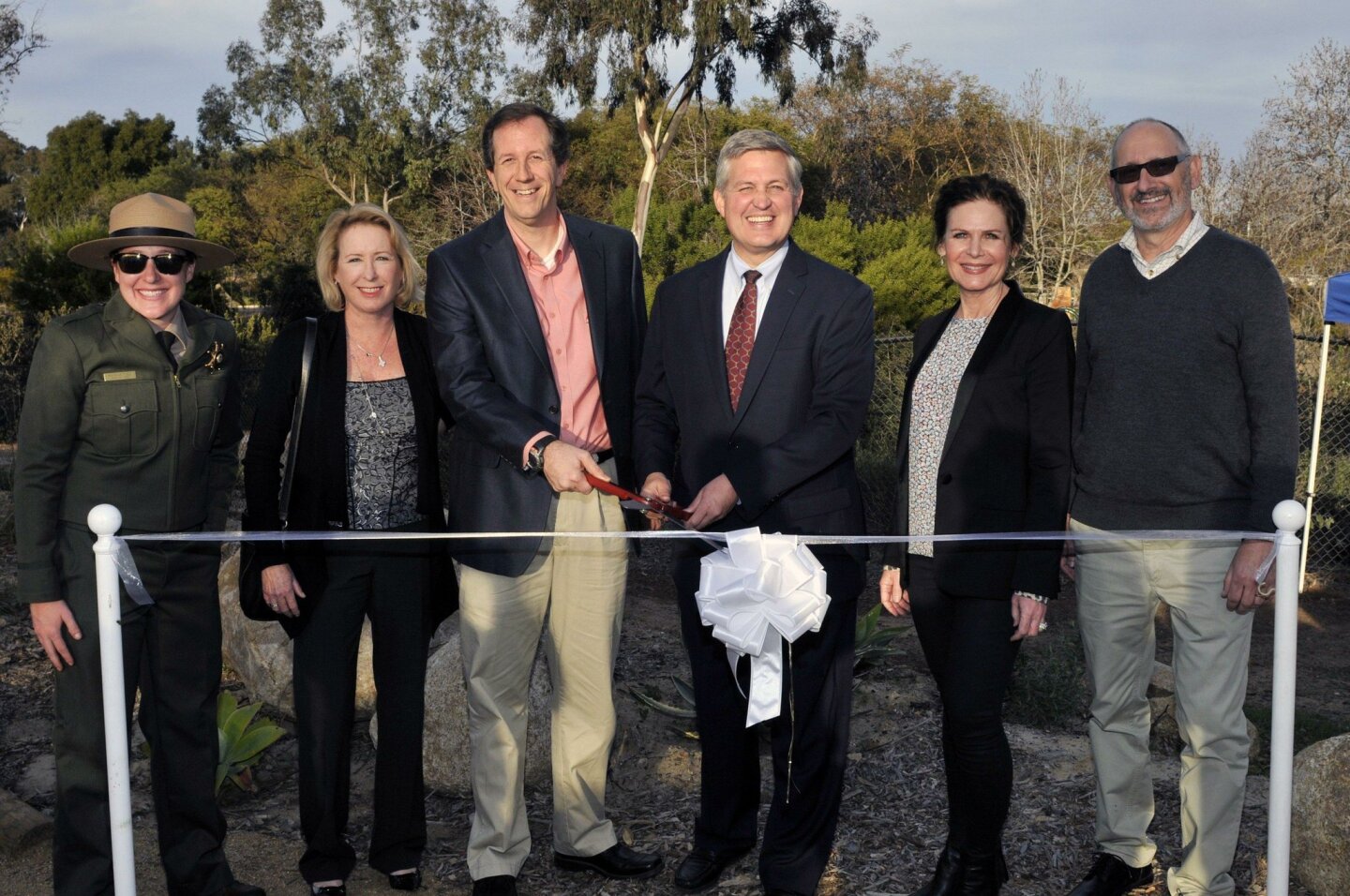 Park Ranger Maggie Tull, Solana Beach City Council Member Ginger Marshall, Solana Beach Mayor David A. Zito, San Diego County Supervisor Dave Roberts, Solana Beach City Council Member Lisa Heebner, Solana Beach Deputy Mayor Peter Zahn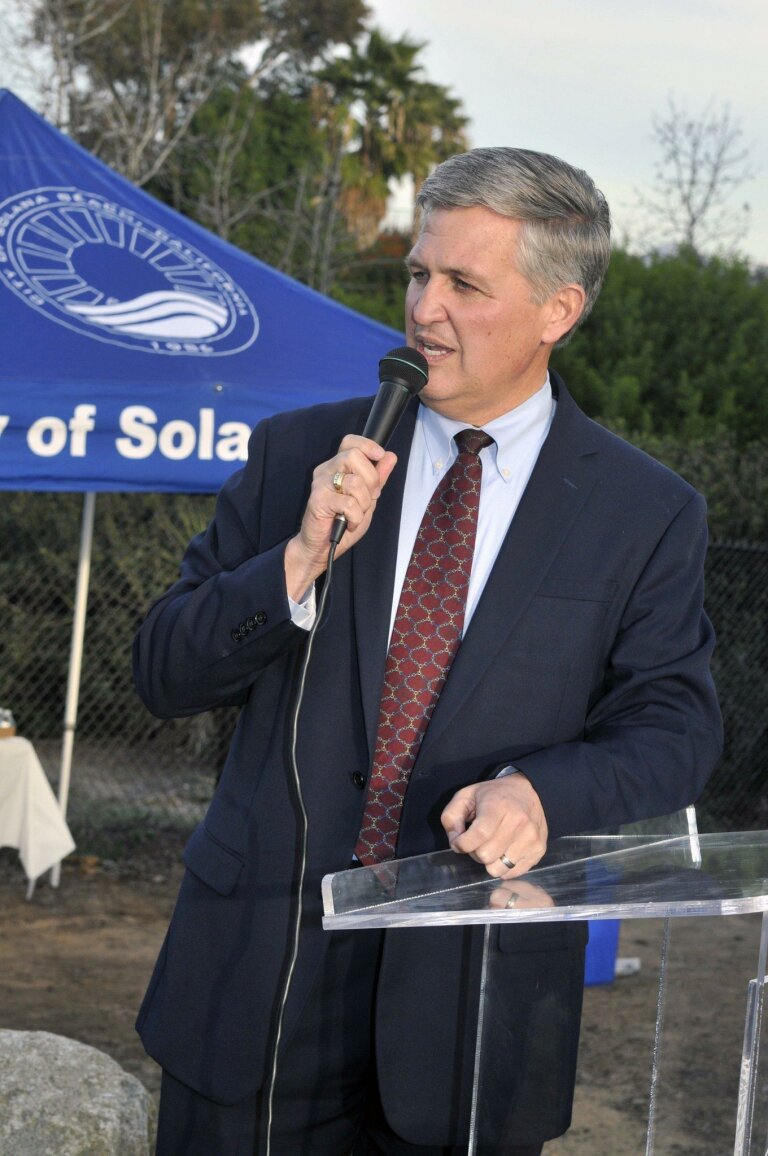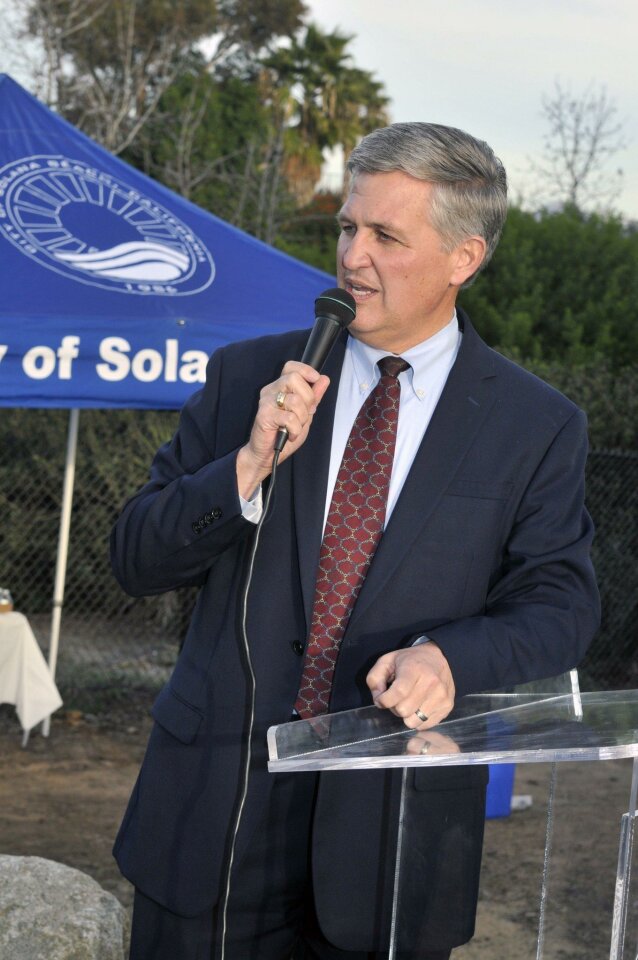 San Diego County Supervisor Dave Roberts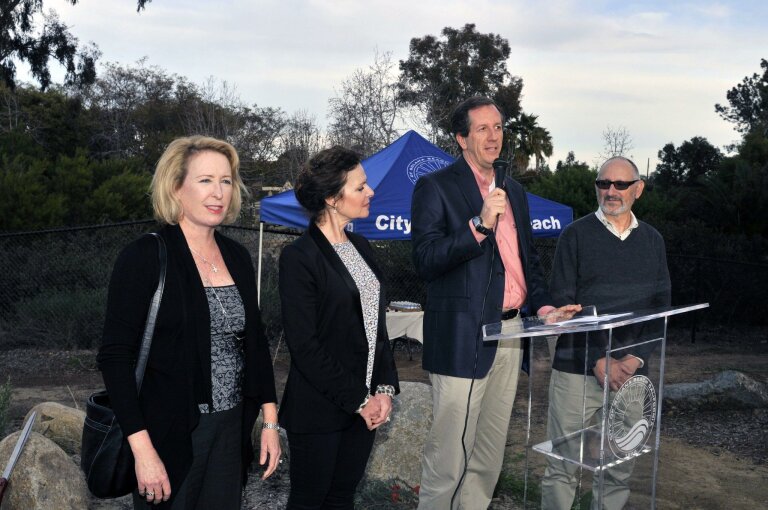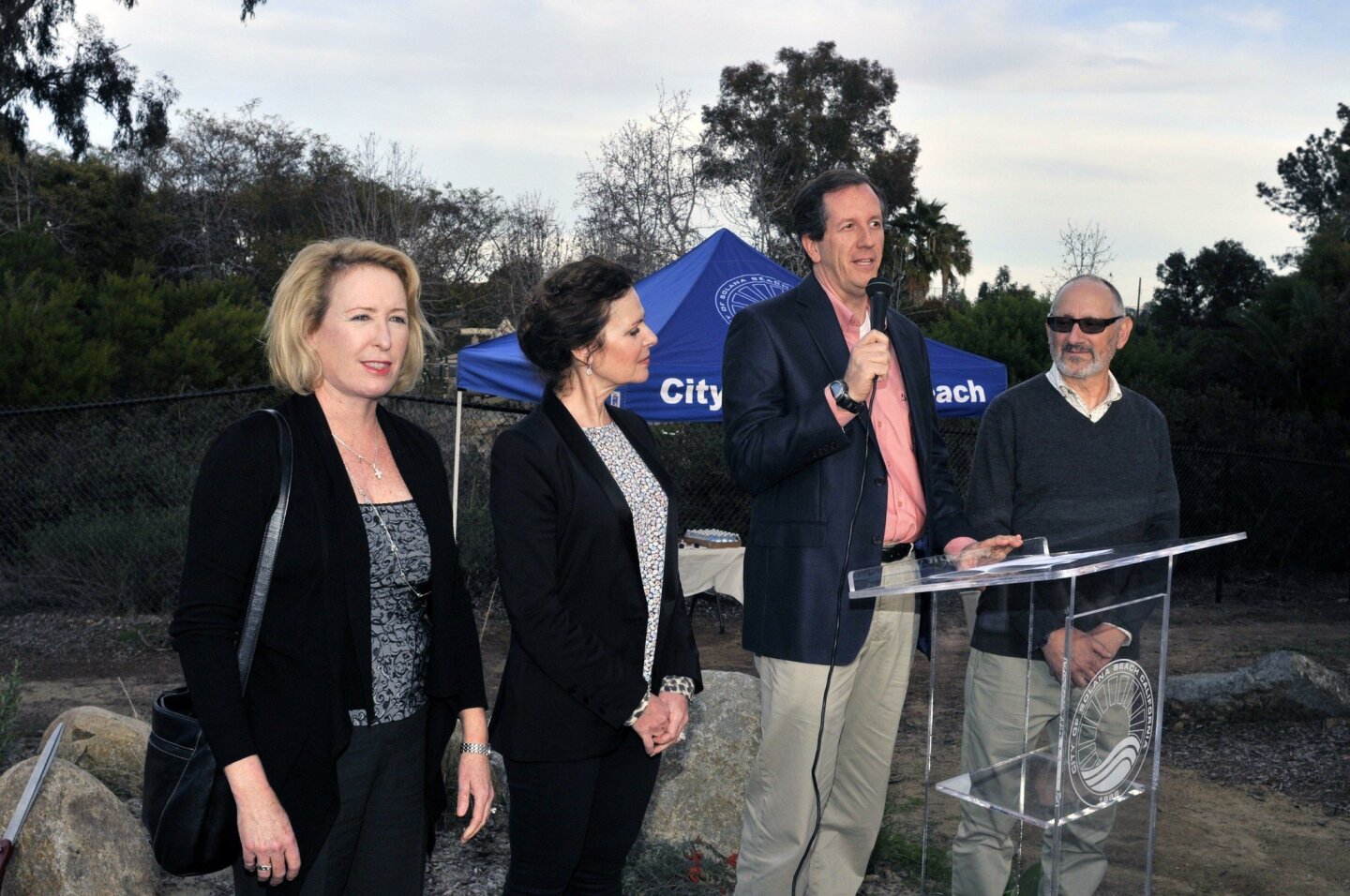 Solana Beach City Council Members Ginger Marshall and Lisa Heebner, Solana Beach Mayor David A. Zito, Solana Beach Deputy Mayor Peter Zahn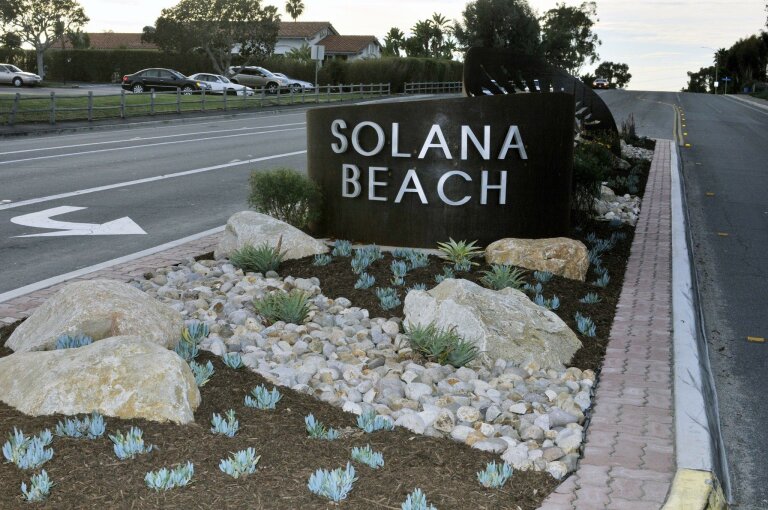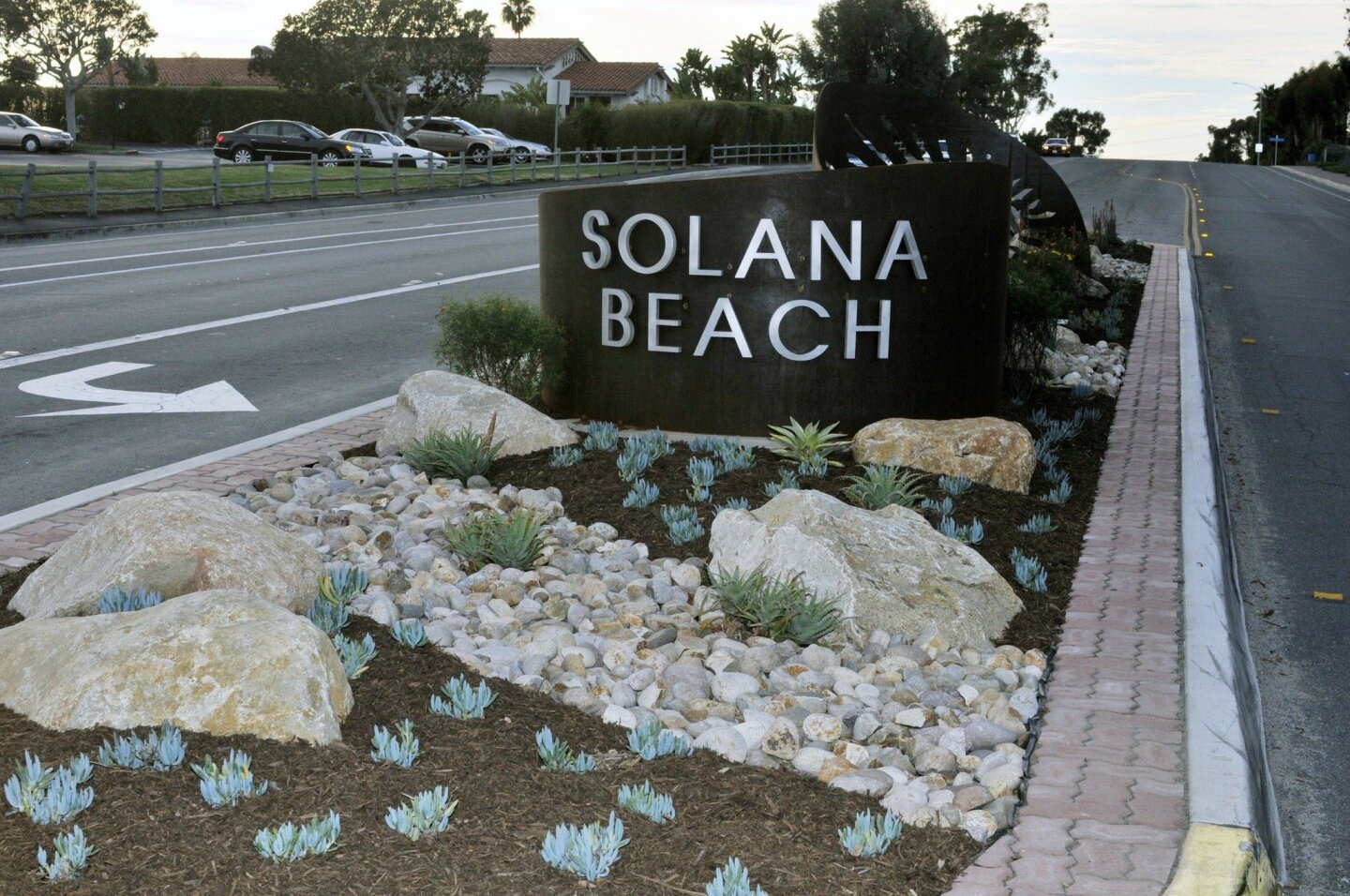 New sign and landscaping at Lomas Santa Fe and Highland Drive
San Diego County and Solana Beach held a joint dedication ceremony on Jan. 27 to celebrate the new San Dieguito Park entry location and parking improvements, along with the city's new entry sign in the median at the intersection of Lomas Santa Fe and Highland drives.
County Supervisor Dave Roberts and the City Council were part of the ribbon cutting to celebrate the completion of the park improvements and sign installation.
A 125-acre park, San Dieguito County Park is home to Miracle Field, a fully-accessible baseball field. The park offers a variety of recreational activities, including playgrounds, exercise stations, a basketball court, pavilions, a wedding gazebo, large open lawn areas and picnic areas. Funded in part by a $75,000 grant from the county, the project brought pedestrian and equestrian pathways along the park frontage, clearly-marked diagonal parking and drought-tolerant landscaping to the park.
"This project is a great example of collaboration between agencies," Roberts said in a speech. "The county funding was augmented by the landscape design work covered by the city of Solana Beach. Our county Department of Parks and Recreation contributed the pedestrian gate as a secondary entrance to the park. These improvements have enhanced the access and usability of the park for residents and visitors."
Nearby, the "Gateway to Sunshine" entry sign and monument depicts a 55-foot-long serpentine, Corten steel "S" shape with cutouts of the city name and a sunset. It was designed by two volunteers from the Public Arts Commission and constructed on the median with the city name facing east for those entering from Rancho Santa Fe, and the sunset at the west end of the curved piece for traffic on each side of the median on Lomas Santa Fe. — Report by Kristina Houck. Photos by McKenzie Images.
---
Get the Del Mar Times in your inbox
Top stories from Carmel Valley, Del Mar and Solana Beach every Friday for free.
You may occasionally receive promotional content from the Del Mar Times.