SDUHSD board faces contested election in November
Five candidates will vie for the two San Dieguito Union High School District (SDUHSD) seats that will be up for election this November. Incumbents Joyce Dalessandro and Beth Hergesheimer will be joined on the ballot by Randy Berholtz, Lucile Lynch and Robert Nascenzi. See below for more information on each candidate (in alphabetical order).
Randy Berholtz:
Berholtz is the founder of the Sorrento Valley Law Group and an adjunct professor of law at Thomas Jefferson School of Law.
He is also a senior advisor for Mesa Verde Ventures, a life sciences venture fund. He lives in the Del Mar Highlands area, is married and is the father of two daughters, one who recently graduated from college and the other who is a junior in college.
"I am running for this position because I believe I can bring an independent and experienced voice to the board of trustees," Berholtz said. "I am a 25-year attorney and businessman who has the legal, accounting and finance skills and experience required to ensure that our school district provides students with the best educational resources in the most cost-effective manner."
Berholtz is also an educator with 16 years of experience teaching at local law and business schools, an admissions rep for Cornell and Yale, is married to a languages teacher and is the father of a daughter studying to become a teacher.
Berholtz has received the endorsement of the Republican Party of San Diego.
Joyce Dalessandro: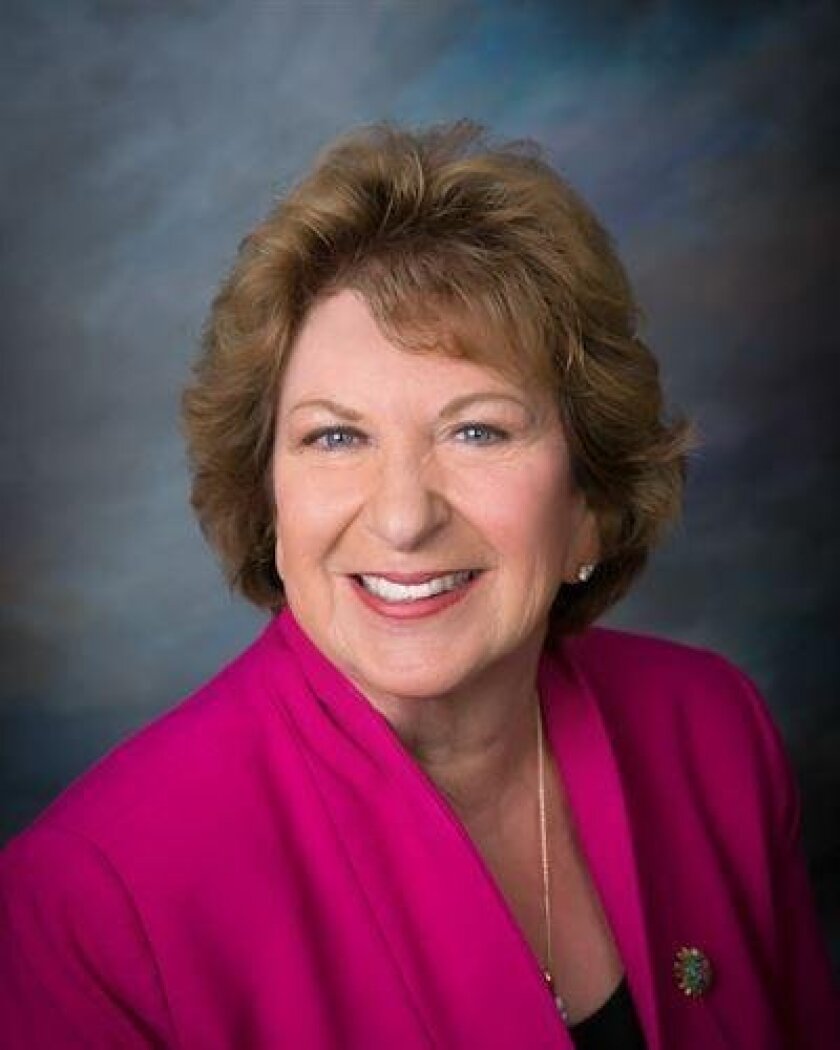 Dalessandro, a Carmel Valley resident, has been a member of the SDUHSD board since 1996 and has held the roles of president, vice president and clerk — currently she serves as vice president.
"I love my job! San Dieguito Union High School District is a standout among districts in the state and in the nation," Dalessandro said. "Working every day to preserve and enhance its strengths, keeping each of our schools moving forward, is my goal. Delivering the best education possible to each and every one of our students is my mission."
After completing her bachelor's degree at Cornell University in Child Psychology, she furthered her education at Columbia University, receiving a MA in Curriculum Development. In addition, Dalessandro has 6 years of classroom teaching experience.
A long-time community volunteer, Dalessandro is a past president of the Torrey Pines High School Parents Association and represented parents on the District Strategic Planning Committee. She was a member of the founding committee, a Charter Member of and the first vice president of business fundraising for the newly created TPHS Foundation. In addition, she worked with members of the San Dieguito High School community to assist in the creation of their foundation.
Dalessandro believes that responsible spending has been critical to the district's success. She said in difficult economic times the reserves the district set aside helped to preserve its programs. In healthy economic times, she said it is the board's responsibility to "spend down" excess reserves so that taxpayers' money is used to further education.
"In this time of change – choosing a new superintendent and sharing the district's vision – stability and experience are of great value," Dalessandro said. "Positive thinking, creativity, involvement, time, effort, depth of knowledge and passion for education are some of what I bring to the boardroom."
Beth Hergesheimer:
Hergesheimer is an Encinitas resident whose three sons have graduated from district schools. She has been on the SDUHSD board since 2004 and currently serves as board president.
In addition to her service on the board, she has experience representing educational concerns through PTA, Booster and Foundation roles, and has represented local schools on legislative advisory committees, including nine years as a member and chairperson for committees of two not-for-profit preschools.
She received her degree in business administration with an emphasis in human resources management from Cal Poly, Pomona and her business background includes work in education, hospital, manufacturing and engineering human resources settings.
"My priorities have always been to enhance learning opportunities, strive for academic excellence, advocate for all students and ensure accountability. I strive to work collaboratively with board members, students, parents, staff and community," Hergesheimer said. "I am particularly proud of the way our district came through the last economic downturn, and what we are currently accomplishing through the voter-approved Prop AA Bond work. I would like to see these projects through to completion."
Lucile Lynch: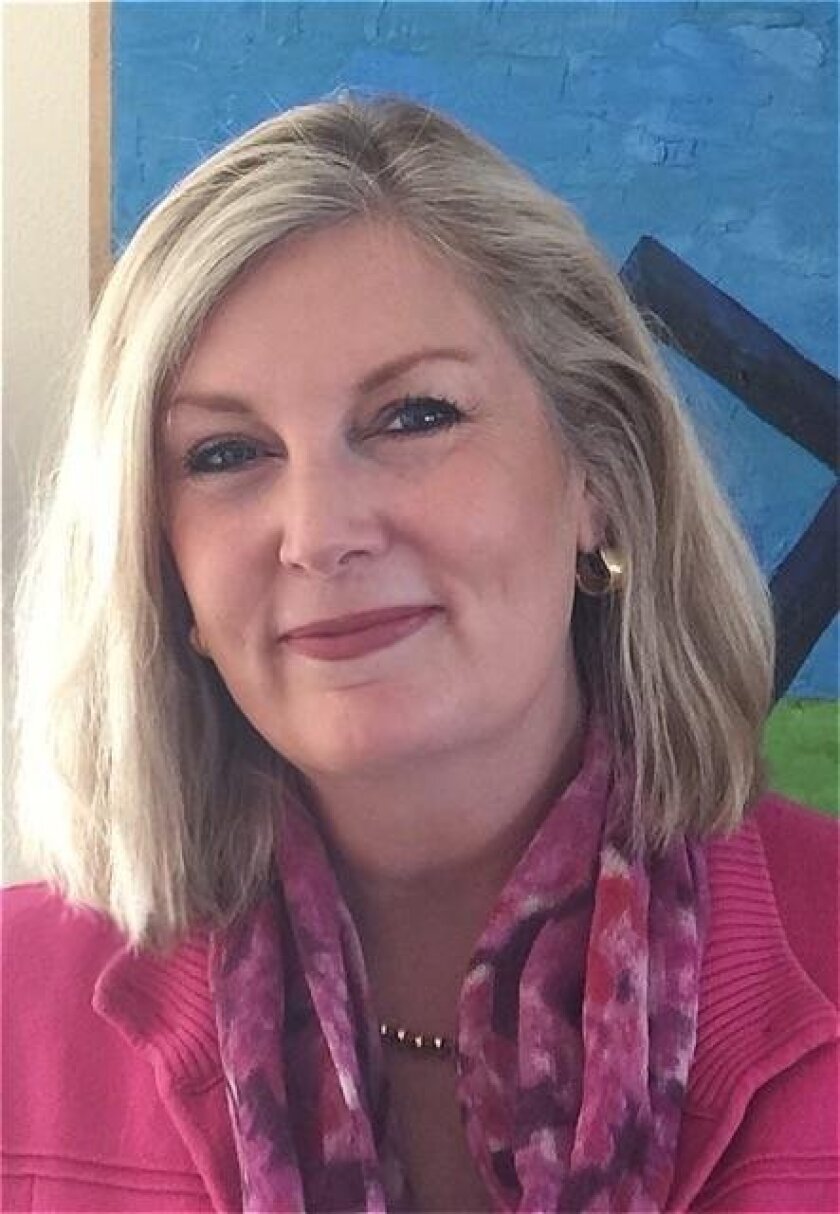 Lynch, a La Costa Canyon parent, is an active district volunteer, attorney and businesswoman. She believes her legal and business background will bring fresh insights to a board "that has lost its independence."
"One of the incumbent candidates has been on the board for 20 years and seeks a sixth term, the other seeks a fourth term. They recently approved a contract that earned the San Diego Taxpayers Association's grand prize 'fleece' award for guaranteeing our teachers the highest salaries in all of San Diego County's 42 school districts for the duration of the contract 'irrespective of teacher performance, student success or the district's financial stability,' and potentially reducing the district's 'rainy day' funding by 'more than half,'" Lynch said. "What would happen if another district adopted the same provision? We can do better to support our valued teachers while still meeting the district board's fiduciary responsibility."
Lynch has received awards from a 14 public school district consortium for "excellence" in supporting students, and a Congressional Order of Merit. She said she is familiar with the district, its programs, and educational laws governing the district, and over the past few years has been vocal about improving the district's special education program.
"I will work collaboratively, but independently, as a board member to resolve issues and build board unity, better support student populations that have historically performed below state averages, and develop better educational and vocational options to increase postsecondary outcomes for all," Lynch said.
Bob Nascenzi: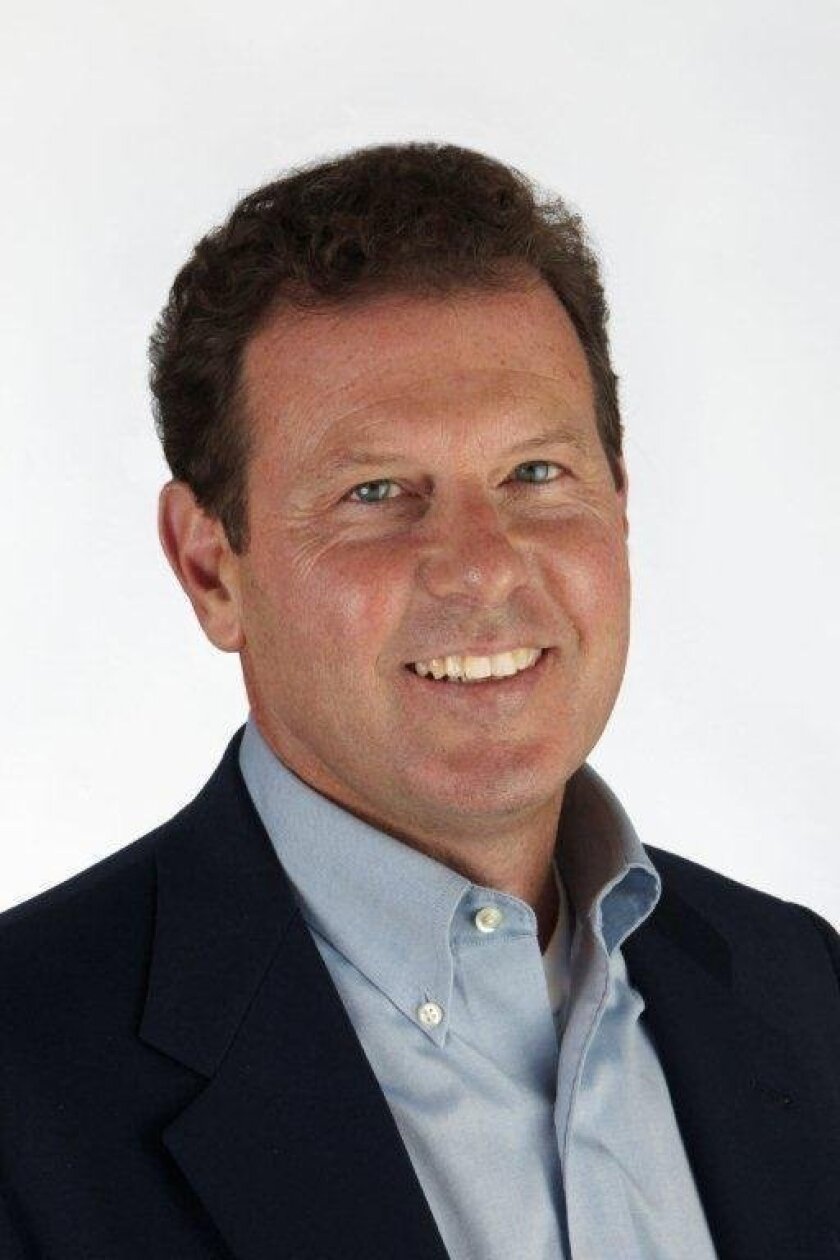 Nascenzi, a Del Mar Mesa resident, has long been involved with the district as a father of four students. He was an elected member of the Del Mar Mesa Planning Board, and a board member of the Canyon Crest Academy Foundation, serving as president for two years. He was the endorsement chair for Prop AA, and currently serves on the Prop AA Independent Citizens Oversight Committee. Nascenzi is also a Court Appointed Special Advocate for foster children and the co-founder of Tech San Diego where he sits on its executive committee.
Nascenzi graduated from Boston College and holds an MBA in finance from The Wharton School of the University of Pennsylvania. In his career he has led various technology companies and successful start-ups.
"I've experienced firsthand what it takes to maximize the return on limited resources," he said.
Nascenzi said he has always been active in the community, initially coaching Little League baseball and roller hockey, as well as volunteering for various business organizations.
"I am running for San Dieguito school board because I want to ensure a continued tradition of excellence in our schools for the benefit of the children in our community. We need leadership and experience to guide us through key decisions and differing opinions that our school district is facing," Nascenzi said. "If elected, I will bring a pragmatic and level-headed voice of reason to the board and my priority will always be the students' best interests. I want all kids in our community to have the same educational opportunities that my four boys had attending SDUHSD schools."
---
Get the Del Mar Times in your inbox
Top stories from Carmel Valley, Del Mar and Solana Beach every Friday for free.
You may occasionally receive promotional content from the Del Mar Times.