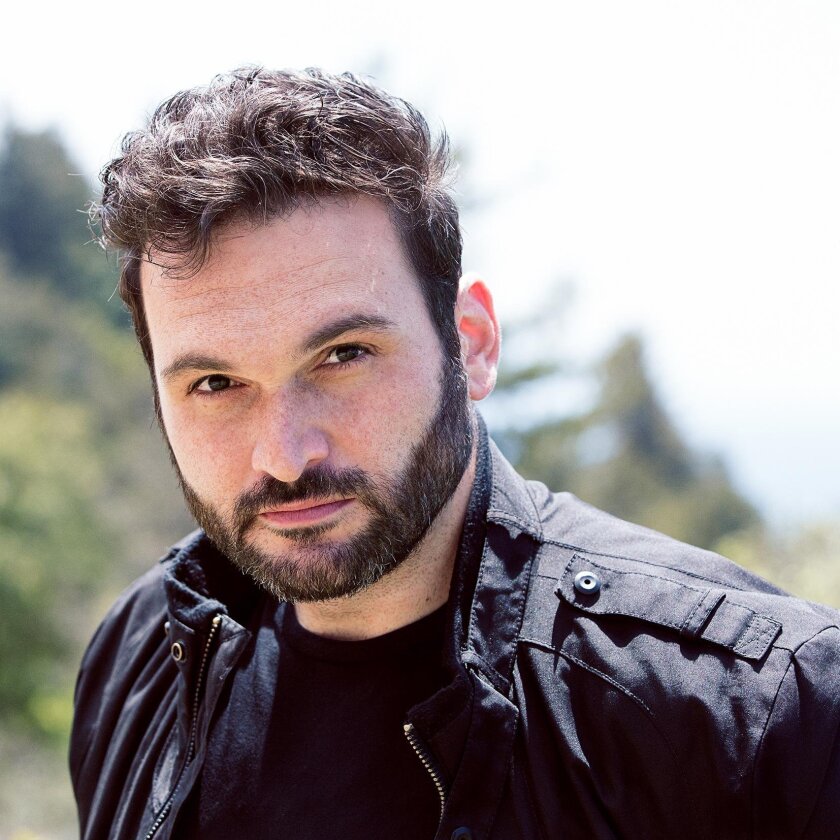 It's an early Tuesday afternoon in San Diego, but halfway across the world in Beruit, Lebanon, comedian Nemr Abou Nassar, who simply goes by the stage name Nemr, is just finishing up dinner. "I have to admit, I like California because it's a lot more carefree there," said the Lebanese-born comedian, who for a time lived in North County "It was awesome living in Del Mar," he notes. "I went to Del Mar Heights and the house we used to live in had a huge backyard area. It was an experience that was free of anxiety. In Lebanon, you have to quickly grow up. Living in Del Mar was like living in a movie."
These days, however, Nemr is living in a different kind of movie. Known as Lebanon's "King of Comedy," he's one of the most popular comedians in the Middle East, pioneering an art form in a part of the world where any kind of stand-up shows were previously unheard. Now, he has six full feature specials and a primetime television show under his belt.
"The challenges of doing comedy here are unlike challenges you'd find anywhere else in the world," he explains. "In my first year doing comedy, there were 14 assassinations, a civil war, and an international war. I'd be doing shows in bunkers where people would show up to seek cover."
Born in Lebanon, Nemr moved to San Diego when he was 2 years old and it was in North County where he first discovered his love of comedy and western culture.
"My parents would record stand-up specials from HBO and I'd watch them over and over again," he remembers. "When I was 5, I used to tell everyone that I when I grew up I was either going to be a ninja turtle or a stand-up comedian. I had a set memorized from ("Saturday Night Live" veteran) Dana Carvey, and even though I had no idea what he said, I knew it word for word."
Despite his idyllic Southern California childhood, Nemr was a teenager when he and his family packed up and moved back to their home country. With him, he took his newfound interest in comedy. While back in Lebanon, he'd grab at any chance to pursue his craft and quickly began organizing shows in the country and the surrounding region.
"Performing in the Middle East is beautiful, because you perform there with a purpose," Nemr explains of his pioneering career. "In the U.S., when people go to a comedy club they get drunk and go back home. In the Middle East, people come to your shows because of something dark they're dealing with. Audiences want you to remind them how to have fun. I can't describe that feeling in words, but it validates you as a human being."
Over time, Nemr has grown an incredible, skyrocketing career that has turned him into one of the region's top comedians. He regularly performs in front of thousands of people, including a recent show in Beruit that had 4,000 fans in attendance.
"When you do a show for that kind of people in such a small country, it changes the direction of the nation's rhetoric."
Come Sept. 30, Nemr is taking his renowned show to downtown San Diego's Balboa Theatre in a homecoming set that is poised to bridge the gap between American audiences and Middle Eastern comedy.
"The funny thing is, a lot of Lebanese love to live in San Diego because both places have very similar climates," Nemr notes, pointing out it will be easier to put on a show in California than it is in some areas of the Middle East. "Well, the first show we did in Saudi Arabia was illegal," he remembers. "Men on one side, women on the other. It was like being a revolutionary."
Nemr takes the stage at the historic Balboa Theatre on Sept. 30 at 8 p.m. For tickets and more information, visit www.sandiegotheatres.org/nemr
---