Community meetings to discuss 16-acre Del Mar parcel set for May 6 and 13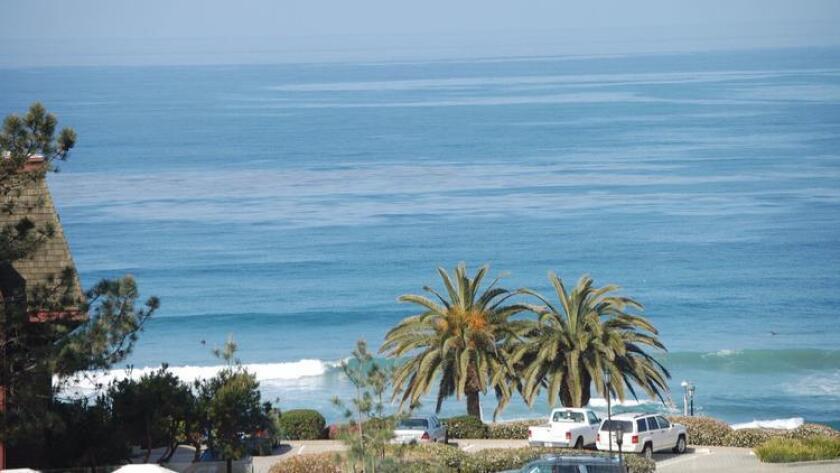 The Robert Green Company and Zephyr will hold community events about the parcel of land overlooking North Beach in Del Mar at the corner of Camino Del Mar and Border Avenue on two consecutive Saturdays, May 6 and May 13, between 10 a.m. and 2 p.m. Residents and community members are invited to attend any time between those hours to visit one-on-one with developers, architects, planning experts and others to learn about the project and provide ideas and input.
The 16-acre stretch of oceanfront land that sits on the bluffs above North Beach (also known as Dog Beach) has been shut off from the public for the last 100 years. Currently, there are seven parcels on the site owned by three separate local families.
"We're determined to create something that fits into the landscape and scale of the community and is characteristic of Del Mar," said Brad Termini, CEO of Zephyr. "As we start the beginning of this process, our intent is to create something that Del Mar and Solana Beach residents will think of as their own seaside gathering spot – a cornerstone of the community where we can come to celebrate special events, entertain and enjoy, with no barriers, for the first time."
While there is an alternate proposal on the table for five gated mega-mansions, which would continue to keep the property inaccessible to the public, The Robert Green Company and Zephyr, coastal North County-based real estate developers, with deep experience in resorts and residential development respectively, want to redevelop the site to make it more usable and accessible to the community. The group's initial proposal is for a resort, branded resort villas, restaurants and meeting space, along with a public access park and walking trails.
The Robert Green Company and Zephyr principals, Robert Green and Brad Termini, will be available during the event to hear ideas, and talk about the community impacts and public amenities under consideration – including walking trails, a park, improved access to North Beach and public parking. Exhibits showcasing different architectural styles that might fit into the community will be on display for feedback.
The site address is 929 Border Avenue in Del Mar. Onsite parking will be provided for the event. Attendees are encouraged to wear appropriate footwear and look for event parking signs and monitors.
Residents who cannot attend one of the two community meetings are invited to share their comments by emailing feedback@thedelmarresort.com. For more information about The Robert Green Company, visit https://therobertgreencompany.com/ and for Zephyr, visit https://builtbyzephyr.com/.
---
Get the Del Mar Times in your inbox
Top stories from Carmel Valley, Del Mar and Solana Beach every Friday for free.
You may occasionally receive promotional content from the Del Mar Times.