Career Technical Education – a genuine transformation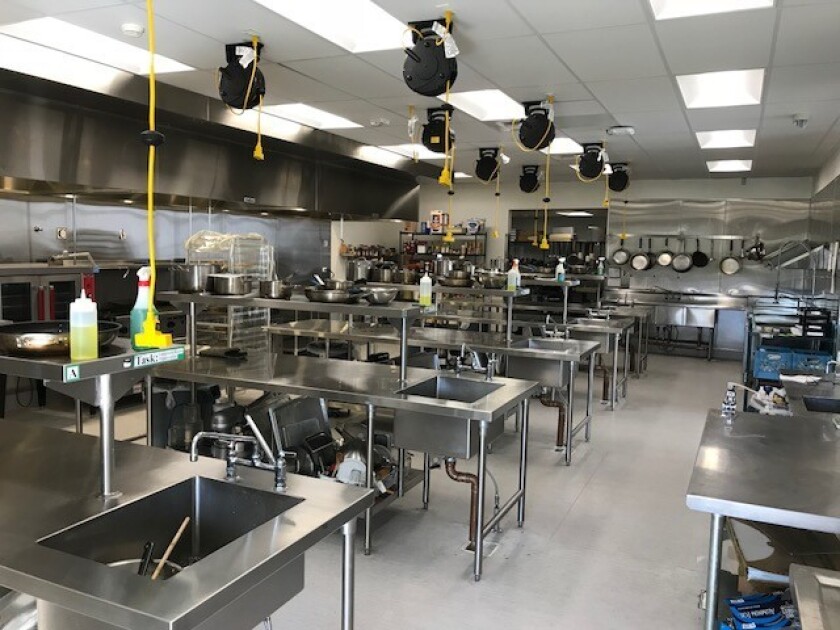 Submitted by San Dieguito Union School District CTE Department
San Dieguito Union High School District celebrates February as National Career Technical Education (CTE) Month and this year's celebration was especially unique. Career Technical Education courses recently underwent a genuine transformation with a renewed focus on aligned curriculum, industry connections, and intentional course pathways leading to robust post high school career options. These are not the home economics courses of 20 years ago — no more buttered toast demonstrations or wooden cutting boards shaped like your pet fish. Instead, each high school has carved out professional pathways that look to burgeoning industry needs in San Diego County.
Today, what you will find among our SDUHSD campuses are 14 flourishing CTE pathways ranging from engineering, software development, video and film production, graphic design, to education, woodworking, culinary arts, theatre and music. Students can now explore a range of fields and have rich experiences that tap into the world of work outside of the classroom.
Each school site in SDUHSD has created a hallmark CTE program designed to meet their students' needs and interests. Here's just a taste of the latest and greatest on our campuses: San Dieguito High School Academy (SDA) and Torrey Pines High School (TPHS) culinary programs have new state-of-the-art teaching kitchens with video displays and teaching pods for students to follow instruction. Torrey Pines also just celebrated its business program with a Women in Business Symposium that was full to the brim with local female professionals who spoke with nearly 100 students about careers and opportunities in the business sector. La Costa Canyon High School (LCCHS) is developing a Farm-to-Table Culinary Program that will incorporate an onsite garden and is expanding a bustling Professional Theater program that includes introductory to advanced courses. And finally, Canyon Crest Academy (CCA) offers a thriving and sought-after engineering pathway that attracts eager middle school students while its storied video film program allows students to collaborate with local industry professionals.
Not only are our high school students launching their early career preparation; our middle schools are getting in on the act too and are developing courses that reach toward the skills of our high schools. Students in grades 7 and 8 are introduced to a wide range of introductory CTE courses, such as Medical Detectives, STEM Exploration, Multimedia Design and Computer Programming. These courses align with the courses offered at our high school campuses, allowing students to continue to access courses of interest as they transition into high school.
SDUHSD is proud of our CTE teachers who are delivering a rich, engaging, and industry-aligned curriculum to students through each of our pathways. Over the next few weeks students at all of our schools will explore course selection options for the next school year. During this process students will explore and learn about CTE course options at their individual school sites. We are excited about the vast opportunities that our SDUHSD students have and the support that CTE courses provide for students as they prepare for their post high school goals.
Congratulations are definitely in order - although buttered toast and hand carved cutting boards are still household staples, our schools are focused on educating our future craftsman, engineers, chefs, teachers, film editors, web page designers and cyber security professionals, to name just a few!
---
Get the Del Mar Times in your inbox
Top stories from Carmel Valley, Del Mar and Solana Beach every Friday.
You may occasionally receive promotional content from the Del Mar Times.