Letters to the Editor/Opinion September 2020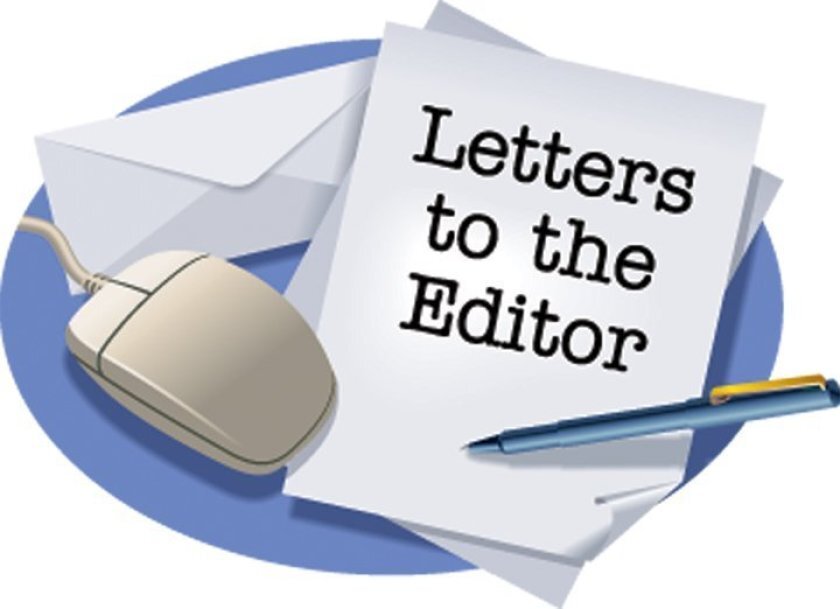 Sept. 3 issue:
One View:
Voting begins soon
By Gordon Clanton
Mail ballots for the Nov. 3 election will reach voters in the first week of October, less than a month from now.
Changing his advice amid the plague. Over many election cycles I have urged voters to hold their mail ballots until Election Day, arguing that last-minute developments might change their vote. I always enjoyed dropping my ballot off at my neighborhood polling place, celebrating a ritual of democracy, the smell of ballots in the morning.
But not this year. Because of the coronavirus pandemic, I'm unwilling to risk a visit to the polling place. So I will mail in my mail ballot. And because the Post Office may be slow, I will mail my ballot about 10 days before Election Day. This is the most consequential national election of my lifetime. I am determined that my vote be counted.
Do your homework. You are stuck at home, right. Why not invest heavily in the research required to be a better-informed voter and a useful resource for your family and friends. Ignore campaign mailers. Pay attention to endorsements. Use the internet to dig deeper. Because you cannot have coffee with candidates during the pandemic, tune in to their Zoom events. Follow up with phone calls.
What else can you do at this late date? Write a check. Use your card. You can donate to local candidates of your choice. You can support Joe Biden or Donald Trump. You can contribute to US Senate campaigns in states where the Senate majority will be determined: Arizona, Kentucky, Colorado, Maine, North Carolina, South Carolina, Kansas, and a few others. Money is the mother's milk of politics.
Remembering Richard Rypinski. Richard died recently in Sacramento at age 90. He is survived by his former wife, Carol Mason of Del Mar.
Although he had not lived in Del Mar for many years, during the 1970s Richard was an early leader of the environmentalist reform movement in Del Mar politics. He served two terms on the Del Mar City Council, along with Tom Shepard, Nancy Hoover, Sage Sweetwood, and John Weare. This council was responsible for implementing the Del Mar Community Plan of 1976, acquiring much of Del Mar's Open Space and Parks properties, adopting the Design Review Ordinance, and other significant reforms.
— Gordon Clanton teaches sociology at San Diego State University. He welcomes comments at gclanton@sdsu.edu
Sept. 10 issue:
Guest column:
An important question to consider
By Nicole Forrest
What is a crime? Depends on who you are.
But, first, let's remember that we are in the middle of a pandemic. Businesses have shuttered, the economy plummeted, and unemployment soaring. Our saving grace here in Del Mar is a nearly perfect climate. The city let out a collective sigh when the beaches reopened. I've never seen so many surfers in the waves. Every evening, there is now a parade of neighbors strolling our blocks. We value nature. We appreciate the mental, physical, and daresay spiritual benefits of fresh air.
Now, let's turn to our children. For months, they have been stripped of their classrooms and classmates, their athletics and their arts. For those returning to school, supply lists now include masks, shields, and fanny packs equipped with hand sanitizers, cough drops, and tissues. Our children, walking biohazards.
So, you can imagine how relieved parents and children are when the kids take off on their bikes and head to the playground. The little taste of freedom, the silver lining, the stuff a summer should be made of. Here, in our neighborhood, the playgrounds are the schools.
If you can imagine children swinging and riding their bikes with the confidence of independence, you might be shocked to learn that you could be committing a crime.
For the last few weeks, a marked police cruiser with an armed officer has been stationed in the parking lot of the Del Mar Heights School. First, we noticed the circling of the lot and then the waiting for hours. Friends and neighbors texted. What was happening? Was there something going on that we should know about? Finally, I asked. The officer explained that the campus is private property, a closed campus, that neighbors were not permitted to enter. However, she assured me that she would turn a blind eye to some parents with their kids but really was out for the kids who come to the school to play and to climb.
Well, really.
You see. What is a crime? It depends on who you are.
This is discretionary policing. And it is dangerous. What she is saying is that, if you look the part, if you look safe, then you can use the campus without her bothering you. If you don't, you're going to have a problem.
Who doesn't look the part? Is it the group of unmasked teen girls running through the meadow-like grass and taking glamour shots for their social media? Is it the dad who climbed over the fence to fly a kite with his young daughter? Or, is it the group of boys on their first bike ride alone? Who climb, like all kids do, to eat candy in a secret spot? Or, is it a Black child who is wearing a mask? [say his name: Elijah McClain] Or, is it a Black child who looks like he just might have a gun in his hand? [say his name: Tamir Rice ]. See. I have never spotted the police on the other side of Mira Montana where young kids gather in the back of cars to smoke or to reenact a song by John Mellencamp. Instead, they are at schools. Militarizing and terrorizing our youth who are already isolated. Who have already had to live through active shooter drills. Who are children. Who might be approached by an officer with a gun.
What is a crime? Is it a school district who violates the Brown Act, tries to avoid environmental laws, and distorts data to justify unjustifiable costs? Who closes a school and a field in the middle of a pandemic for both education and recreation? Who creates blight in the first place with their failures and delays? Who finds it entertaining to auction off the right to graffiti the school? Who wastes taxpayers money and resources in a time of fiscal crisis by stationing police outside of a school to prevent children from playing? Who doesn't realize that happy faces and play keep crime at bay and that there are civil and nonviolent ways to protect against liability and danger?
What is a crime? It depends on who you are. If you are in power, perhaps a leader, maybe a crime isn't a crime. And your consequence is a pay raise and a bonus. But, if you are a boy on a bike. If you are my Black child on a bike at school, playing could be a crime and the consequence could be death.
— Nicole Forrest is a resident of Olde Del Mar
Letters:
The affordable housing hammer to drop on Del Mar
With Tuesday's City Council rezone vote failing, Del Mar has officially breached its 2013 promise to the state to rezone the North Commercial area to be a mix of residential and commercial to allow for affordable housing development. Del Mar has now officially stepped off the precipice into a dark unknown future of lost local control over zoning, with costly state and affordable housing advocate lawsuits lurking.
Residents deserved more — a decision based upon real facts and risks as opposed to the alternative facts advanced by the two reckless "no" votes of council members Druker and Gaasterland. As a member of the recently concluded 6th Cycle Housing Element Ad-Hoc Task Force, I heard many falsehoods, including by some that also served on the task force.
Had the rezone of North Commercial passed, the parameters would not have resulted in 280 condos to be built, as alleged. The 15.7 acres in North Commercial is mostly already developed parcels, and the unchanged Floor Area Ratio (FAR) of 30% is just not profitable for developers to build at large scale, even with density bonuses for affordable housing. Additionally, nearly a third of the acreage is un-developable wetland owned by the railroad authority. Plus any new development projects would have gone through the usual design review and environmental process for community input. This was a rezone not an actual project.
One consequence of this rezone failing and our 5th Cycle Housing Element being decertified is a developer will now have the ability to sue the state to build the residences at the 20 units per acre density in North Commercial Del Mar promised the state anyway but now bypassing our usual design review and planning commission process.
Del Mar can't switch out state-mandated zoning and substitute Accessory Dwelling Units (ADUs), Fairgrounds housing, and a sprinkling of tiny homes on city property. The voted-down zoning change was required but also insufficient — we need that rezoning plus ADUs, plus the Fairgrounds and more to have any chance at staving off state intervention and additional loss of local control.
As but one example, we must also develop Fairgrounds housing if Del Mar wants to retain the control needed to prevent rezoning vacant land that is .5 acres or larger (AB 1397) — necessary to prevent state-mandated rezoning of North Bluff and South Bluff at higher density.
With so many people in our region in need of affordable housing, it's shameful what has happened. Del Mar residents display Black Lives Matter signs while we continue to erect invisible walls.
Jill Gartman
Del Mar
Affordable housing in Del Mar a legal requirement
Our state is in the midst of a housing crisis and has mandated that every California municipality must show progress in providing more affordable housing. It is not a choice; it is a legal requirement. Failure to do so will result in serious penalties and consequences. Del Mar's City Council had a chance on Sep. 8 to vote on zoning amendments that would satisfy the state and help Del Mar achieve the worthy goal of increased affordable housing. However, the amendments required a super-majority vote and unfortunately Councilmembers Dave Druker and Terry Gaasterland decided to block the amendments with their "no" votes. Their actions are in direct contradiction of the central tenets of the Del Mar Community Plan: the carefully honed planning and design review ordinances that have guided Del Mar's development since the late 1970s.
The zoning amendments were recommended by the professional staff after long and thorough research, and had unanimous approval from the Planning Commission and many citizens. But two councilmembers put their own political ambitions and cronyism ahead of their obligations to the Community Plan and the long-term well-being of the City of Del Mar. Their misbegotten votes will needlessly cost Del Mar a lot of money, and ultimately could result in a devastating loss of local control of real estate development that has been such a hallmark for so long.
Anne Farrell
Del Mar
Alarming consequences possible
Eight years ago when I was on the Del Mar housing task force, Dave Druker, Pam Slater, and Hershell Price in a public workshop declared unequivocally their support for 20 units per acre on the Jimmy Durante Drive parcels. The City Council adopted that recommendation in amending the Community Plan and it was certified by the state. Now as a council member, Dave Druker, along with Terry Gaasterland, is blocking implementation of that element of the Community Plan thereby reneging on our commitment to the state. This will likely trigger alarming consequences including loss of local control over land use decisions in that North Commercial district and loss of grant funds.
We need them to be more responsible leaders.
Bud Emerson
Del Mar
Carbon pricing bill
People can walk and chew gum at the same time! At least that's what a new survey shows. Great news. Because if we only focus on the current pandemic, we'll be behind on all the other crises brewing in our midst. I was heartened to hear that climate change, not just the pandemic, is a high priority for voters and that 25% of the population feel this issue is extremely important to them personally. Now we just have to solve the dang thing. That's why I support the legislation that is foundational to all climate legislation and supported overwhelmingly by economists: a price on carbon. The Energy Innovation and Carbon Dividend Act has 82 co-sponsors in the House of Representatives. This carbon pricing bill is market based (good for conservatives) and revenue neutral (appealing to progressives). So let's get walking. . . and chewing also!
Judy Berlfein
Encinitas
Sept. 17 issue:
Seeking common sense solutions
Up-zoning the flood-prone North Commercial zone to enable up to 280 residential units is not the solution to Del Mar's housing challenges. Nor are the fragile North and South Bluffs.
The last open and underdeveloped spaces in Del Mar are open for a reason. They are vulnerable, fragile bluff, wetland and canyon — prone to erosion, flood and wildfire — protected by our Community Plan. These are not the spaces to turn into high-density housing or resorts.
Eight years ago, voters overwhelmingly rejected the 2012 Village Specific Plan with its high density, increased building heights, and traffic bottlenecks downtown. Planners were counting on that plan to fulfill the 2013 state-mandated housing assignment of 22 affordable homes. So they and the council had to find an alternative quickly.
In a rush, with little time to evaluate consequences, the 2013 council made a terrible promise. They agreed to add high-density residential use to all 16 acres of the North Commercial district by 2015. That up-zone never happened. So Del Mar fell out of compliance 5 years ago in 2015.
What changed during 2015 to 2020? We studied increased risks of flooding and wildfire due to climate change. I chaired the Sea Level Rise Committee (STAC), the same group of citizens who determined Managed Retreat is not an option for private homes in Del Mar. STAC determined in 2018 the best protections for our fragile wetlands was to ensure future open space for upland migration, including spaces in the North Commercial zone.
Moreover, we all realize wildfire risk is worsening each year. If the Crest Canyon tinderbox ever lights up, evacuation with the current density will be a challenge. The homes along San Dieguito and Oribia have one exit: through the Jimmy Durante Traffic Circle.
Had North Commercial up-zone passed last week, in the 11th hour of the 8-year housing cycle, we would have placed all those homes at increased wildfire danger, cemented year-round traffic snarls, and eliminated future protective spaces for wetlands.
Voting No on the North Commercial up-zone was the only credible choice for all these reasons.
What are the alternatives? Our citizens Housing Task Force spent the first half of 2020 studying how to absorb the 22 affordable homes assigned in 2013 and the additional 101 assigned in 2020. They found ways: Distribute the homes throughout Del Mar among many existing small private and city-owned lots. Add some residential units downtown. Add Accessory Dwelling Units in Residential zones sensibly. Work with Fairgrounds to place homes on its 330 acres. Use Tiny Houses where appropriate. Protect our fragile coastal bluffs and wetlands. Read the plan here: https://tinyurl.com/dmhousing.
That is the solution – distribute them throughout Del Mar, consistent with our Community Plan and work with the Fairgrounds. Let's make affordable housing happen.
Terry Gaasterland, PhD
Deputy Mayor, Del Mar
A better plan and nothing to fear
Something important happened at the Del Mar City Council meeting on Sept. 8. The council voted unanimously to up-zone the downtown Professional Commercial zone. We were told this enabled 5 affordable housing units but in a follow-up on Monday, Sept. 14 with the city's principal planner she stated that none of these rezoned units would count for the prior "5th Cycle" housing planning period. She had earlier stated the up-zone was crucial to avoid penalties from the state. According to staff, they won't count for the next "6th Cycle" either so why did we do the rezone?
Del Mar's principal planner further stated the three units from the 941 Project, which we were earlier told counted in 5th Cycle and reduced the mandated 22 affordable units to 19, do not count after all because the project has yet to receive needed permits. At least, they will count in the 6th Cycle.
We must remember the scramble back in 2013. "Our staff was very anxious," stated Sherryl Parks at the recent council meeting. "We had limited time to revise that plan a plan that would prove that Del Mar was serious." In that scramble, the staff and council promised the state that they would add high-density residential use to both the North Commercial and the Professional Commercial zones.
Over the ensuing 8 years, the city did not do that — and fell out of compliance in 2015. Now, it seems the same scramble is happening again with much misinformation and miscommunication – even council members don't have the correct information. Why??
Councilmember Druker and Deputy Mayor Gaasterland provided alternatives at the Sept. 8 meeting for sensible solutions. The other three councilmembers refused to accept their compromise and rejected a constructive amendment from the planning director to move the process forward. A compromise would have approved a smaller plan that could then be presented to HCD — a path HCD said was possible in their July 2020 letter to the city. However, now it seems that even if the NC had been approved, it would not have produced any affordable units, and the carryover is being allocated to the 6th Cycle.
We spent over 600 hours seeking to understand the various programs and laws governing the Housing Element while authoring a document with comprehensive and creative ideas to meet the city's next 8-year Housing Element mandate. A tiny city of two square miles with scant undeveloped property must be conservative and wise. We found solutions. We expect our elected officials to get to the truth and then craft a better plan for Del Mar.
Jas Grewal, Chair; Tracy Martinez, Vice Chair; Karen Lare, Secretary
6th Cycle Housing Element Ad-hoc Citizens' Housing Task Force, Del Mar
Del Mar Housing Element: PEIR brushes over real issues
Last Friday I was mentioned in a letter from Bud Emerson as having supported 20 units per acre zoning in 2012 for the Professional Commercial zone and the North Commercial zone. He presented it as a blanket statement. It was not. Of course proper planning necessitates detailed analysis and careful consideration of all environmental and public safety concerns as well as impacts to existing infrastructure and subsequent legislation over the past 8 years.
The PEIR did not properly address very real concerns and the designation of 20 units per acre for the entire North Commercial as opposed to zoning smaller parcels to address specific current needs. We see the terrifying images and body counts on our screens daily from the terrible fires throughout the state. Crest Canyon directly abuts the Oribia and San Dieguito neighborhoods. They have one ingress/egress road, San Dieguito. The traffic circle regularly stops during high traffic events. Escape from a fast moving wild fire would be impossible. This area is designated as extreme high fire risk on the CalFire maps. This was not allowed at the County of San Diego and certainly should not be allowed here.
Sea level rise has now been addressed by the city council. The wetlands areas and flood zones in this area preclude massive redevelopment. This is designated a "spillover area" in the Sea Level Rise documents. It's is beyond foolish to place high density housing here. Again the PEIR brushes over this very real issue.
Pam Slater-Price
Del Mar
Response to letters regarding North Commercial Rezone
Recent allegations have charged Councilmembers Gaasterland and Druker of recklessly voting against rezoning the north commercial district. Those allegations are patently misleading. The allegations conveniently fail to mention that Dwight Worden, Sherryl Parks, and Ellie Haviland summarily rejected Druker and Gaasterland's compromises. Druker proposed rezoning the area to commercial/residential but without mandating 20 units per acre. Gaasterland noted that rezoning only a few lots could achieve the state-mandated housing requirement. Those reasonable compromises would have achieved the desired goal—meeting the housing requirement — while respecting the concerns of the Del Martians who live in that area. In my opinion, it was unquestionably reckless for Worden, Parks, and Haviland to fail to compromise, to blindly promote mass development without considering the costs to the citizens whom they supposedly represent. On the other hand, it was not reckless but admirable that Druker and Gaasterland defended the community plan, protected the citizens' concerns, and advocated for responsible, well-reasoned development.
Noah Gaarder-Feingold
Del Mar
A reasonable housing compromise denied
At the Del Mar City Council Meeting on Sept. 8, the three council majority members insisted, or should I say, demanded, that the North Commercial Zone be changed to include residential zoning at 20 units per acre so that our state-mandated affordable housing of 22 units can be fulfilled. To do that, they want to re-zone the entire North Commercial Zone which will produce around 280 housing units in that already constricted area next to the traffic circle. Who in Del Mar would ever be in favor of such an unnecessary up-zone to 280 units?
To do so, a 4-vote super-majority would be needed to change the Community Plan. That was something council member Dave Druker and Deputy Mayor Terry Gaasterland could not accept and so they voted "No." Druker offered a reasonable compromise to modify the zoning to Residential/Commercial, but less than 20 units per acre. The "majority three" would not accept that and turned him down. Gaasterland made a compelling case for the rezone of just a few lots in that area but the "majority three" again said "No." Their way or nothing at all.
The city staff and the three majority council members have done everything they can to convince our residents that the high-density residential re-zone of North Commercial is the only alternative, when in fact they know that is not true. The Housing Task Force worked together for over four months to produce their report that made clear the rezone was not necessary to produce the required affordable housing units, but city staff completely disregarded their report.
Del Mar is a small town and cannot support 280 units in the North Commercial area.
Hershell Price
Del Mar
Joint use now for Del Mar Heights School and Del Mar Hills Academy
Del Mar Heights school property is closed and guarded by an armed police officer. Del Mar Hills Academy's playgrounds are restricted to the paid After School Program. Where are the parks my tax dollars are supposed to provide? My kids have been barely holding it together for the last six months, and it was bad enough earlier when these tax-funded "private properties" were closed for public health reasons. Why lock off an unused field and playground?? For what purpose?? During a pandemic when the only reason the playgrounds are unused is because DMUSD didn't follow the law? We pay for this space, we need our playgrounds. Please, guarantee your tax-paying constituents the right to play in what little open space we have. Do not let the mistakes of the school district further harm the children they have a responsibility to benefit. Your youngest constituents need play space. Joint use now.
Kimberly Hiland Belding
Del Mar Heights resident
Help save historic treasure in Del Mar
Thirty years ago a group of Del Mar citizens, including Ann Dempsey, myself and Suren Dutia, joined together to save the Ten Eyck house, one of the few remaining homes from Del Mar's founding in the 1880s. Mr. Dutia was the owner of the house on 11th St. and planned to build a new home on the property. When we were unable to find a home for the house in Del Mar, the city allowed it to be placed temporarily on the property where City Hall was located. The house was later moved to Vulcan Ave. in Leucadia where the Ten Eyck house is now a treasured home (see photo at bottom).
This is the solution many of Del Mar's citizens are seeking once again. This time it is for the last remaining Jacob Taylor cottage from the 1880s, the Dunham house, located at 119 10th St. in the historic heart of Del Mar. This beautiful house needs to be moved by Oct. 1. The owner has pledged funding to accomplish the move to save the historic house.
We need the city to agree to place the compact (28 ft. x 34 ft.) house on one of two city properties -- either Area C on 10th St. next to the City Hall parking garage entrance, or in a corner of the Winston School's front parking lot on 9th St. The neighbors and Winston School community support this location. See SaveDelMarHistory.com for further information.
Please share your support for saving this historic treasure with the Del Mar City Council before their upcoming meeting on Sept. 21!
Linda Castile
Neighbor and Chair of Dunham House Campaign
---
Get the Del Mar Times in your inbox
Top stories from Carmel Valley, Del Mar and Solana Beach every Friday.
You may occasionally receive promotional content from the Del Mar Times.