Opinion/Letters to the Editor April 2021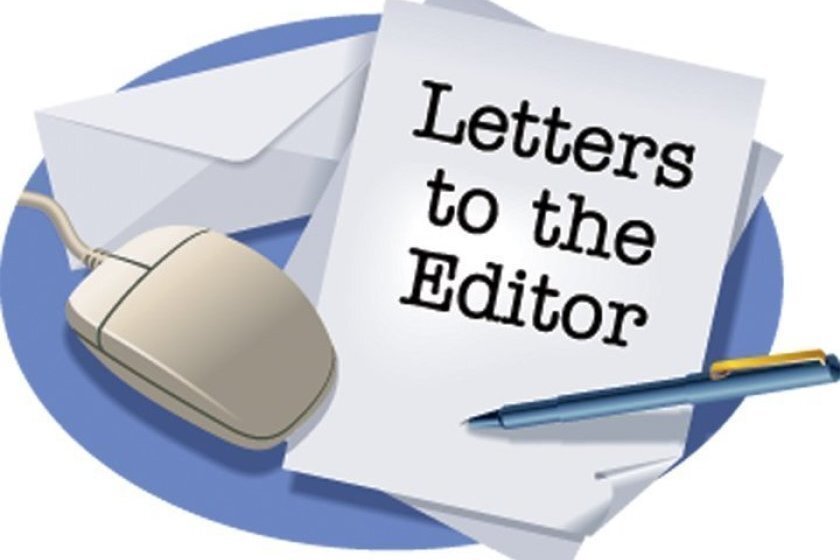 April 1 issue:
SDUHSD board should hold special election to fill vacant seat
As students in the San Dieguito Union High School District, we are disheartened to hear that our long-time serving board member, Trustee Kristin Gibson, has resigned. Ms. Gibson is an outstanding public servant whose work over the past years, not only on the SDUHSD board but also on the Del Mar Union School District board, we deeply respect. Thank you for your years of service, Ms. Gibson.
The COVID-19 virus has completely upended our lives over the past year, yet there are fundamental aspects of our society that remain unchanged. Democracy, the need for public opinion not only to be heard but to be understood and respected, has steadfastly remained a value in our nation. Young voters and voters-to-be saw democracy prevail, despite unprecedented challenges. Yet, democracy is fragile, and protecting it has never been more imperative. We request the board does its part in preserving democracy by holding a special election instead of appointing someone to fill the vacant seat left by Ms. Gibson.
A special election would:
Allow all registered voters to participate and have a say in who represents them.
Put forth the best, most legitimate and committed candidates for the position.
Allow students who are registered voters an opportunity to participate in who represents them.
Be democratic—especially in a school district that does not have at-large representatives, but rather representatives that are specific to one area. It is a conflict of interest to have representatives of other areas determine our trustee.
As there are important issues with regard to our district and reopening that need to be carefully considered, we believe that having a fifth elected voice on our Board of Trustees is particularly important during these times. While we understand there may be cost benefits to appointing a new member, we believe that a special election is the best way to fill the empty seat. It is a democratic process which would allow multiple candidates to be considered by the public.
All citizens in our district area have the right to participate in this democratic process. We, as a district, deserve the most qualified candidate.
Signed, Students of Area 5:
Madeleine Moon
Shiva Kansagara
Andrea Gately
Emanuele Rimini
Joshua Charat-Collins
Thoughts on bluff options re Del Mar bluff options
What would happen if the train service was terminated at Solana Beach, then all southbound passengers for San Diego could continue their journey using double-decker London buses or luxury coaches? The rail freight being offloaded onto trucks as already occurs in San Diego.
Would it save millions of dollars? Would it protect the bluffs? Would it eliminate the fear of the eventual rail accident on the bluffs?
Also, when publishing data on passengers and freight would it be reasonable to confine these statistics to those of the Solana Beach to San Diego section that currently exists and not include data that covers activity north of Solana Beach?
Please forgive me if this concept has already been thoroughly explored.
George L. Beatty
Del Mar
One View: Recall fever in a 'non-election year'
By Gordon Clanton
As a sign of the deepening polarization of American politics, we seem to be beset by recall elections.
Governor Newsom. The Democratic governor knows you cannot please all the people all the time. His challenge is to hold onto half the voters in a state with a two-to-one Democratic registration advantage.
Anticipating that the matter will go to the ballot, the governor has launched a campaign. And it appears that other prominent Dems will not enter the race to replace Gavin, deciding against the strategy of providing a "Democratic alternative" should Newsom be recalled.
Dr. Jen. Closer to home, San Diego City Council President Dr. Jennifer Campbell is facing a recall campaign led by former District 1 Councilwoman Barbara Bry, who lost in 2020 to now-Mayor Todd Gloria. Recall backers include Councilwoman Monica Montgomery Steppe, whom Jen defeated for council president in 2020, and opponents of Measure E, the successful ballot measure that will permit some high-rise development in the blighted Midway District.
Backers of this recall effort apparently do not have the money to hire professional signature-gatherers and so may fall short.
Dr. Jen was elected in 2018 and will be up for re-election in 2022, her primary coming up about six months after the proposed special election. Why not just settle this at the polls?
You can meet Dr. Jen at a free Zoom event Thursday April 8 at 7 p.m. More information and link at rsfdem.org.
Now it appears that Democrat Nathan Fletcher, chair of the County Board of Supervisors, may also face a recall campaign. And SDUHSD board member Kristin Gibson was facing recall before her recent resignation.
Special. Apart from the recalls, Secretary of State Shirley Weber's daughter, Dr. Akilah Weber, is seeking to replace her mom in the California Assembly. The younger Dr. Weber is a gynecologist who serves on the La Mesa City Council. That special election is coming up April 6.
So there is a lot of political drama around here even in this so-called non-election year.
Thanks, Larry. Larry Brooks, president of the Del Mar Historical Society and keeper of the flame, is doing a terrific job with his series of Zoom presentations on Remarkable Del Mar History. These shows are organized around themes including postcards from Del Mar, old maps, the racetrack, the beach, Hotel Del Mar, and the snake-wall property. View all episodes at dsnp.co/QrI5Gy or dmcc.cc/calendar.
— Gordon Clanton teaches sociology at San Diego State University. He welcomes comments at gclanton@sdsu.edu
April 8 issue:
Not the place to build a fire station
With Covid-19 crushing city budgets, the Fire Department is ever more motivated to raid community facility development funds to invest in brick and mortar projects on City-owned parkland. Such is the case in Del Mar Mesa. The Del Mar Mesa planning board has identified an efficient and cost-effective solution to reducing response times through an emergency access road and trail connecting Del Mar Mesa to the Pacific Highlands Ranch Fire Station a few miles away, justifying the million dollar investment already made to that fire station from Del Mar Mesa development funds.
However, the Fire Department would rather seize the opportunity to raid the community's remaining facility funds to build a mammoth 11,000-square-foot, three bay Fire Station without paramedic services on legally-protected park land that is an established wildlife corridor to Los Penasquitos Canyon and between two vernal pool complexes. The Del Mar Mesa area was planned around open space for the enjoyment of all San Diegans. This is the last place to build a massive fire station that disregards environmental protections and the semi-rural Del Mar Mesa Community Plan.
Jeff Tibaldi,
Member of the Shaw Valley Wildlife Coalition and a Del Mar Mesa resident
Guest commentary: We Will Rise
By Katherine Ge
The sight on the front lawn of San Diego County Hall felt warm in the nighttime darkness. Hundreds of people had gathered around a table furnished with candles and pictures of the Atlanta shooting victims, each holding LED candles. Flowers adorned the sidewalk. As peaceful as the scene seemed, not too far was a collection of bold signs demanding "Stop Asian Hate."
I felt comfortable in the bubble of light and my people; yet each of us knew the gathering wasn't about comfortable topics. Chenyang Rickard, the president of ACA (Alliance of Chinese Americans San Diego) and organizer of the vigil, began to speak about the 8 victims of the Atlanta spa shootings; she emotionally told us everything from their immigration dreams, their families, to their favorite desserts. Soon Chung Park, Hyun Jung Grant, Suncha Kim, Yong Ae Yue, Delaina Ashley Yaun, Paul Andre Michels, Xiaojie Tan, and Daoyou Feng.
She spoke with flaming passion, "We all feel it. Violence is right at our doorstep. We all feel it."
Asian-American racism has always haunted us and our American-borne children in the United States. But when being called "Ling-Ling" turns into racially-motivated manslaughter, our Asian community must speak up. And that is exactly what we did. One of the first speakers, a hospital worker, Dr. Carolyn, shared her experience of xenophobic patients being more concerned about her race than her medical experience. Carolyn strongly felt although she was Asian-American, her identity was still American and should be respected. Jeff, a scientist, shared his story of experiencing blatant racism for the first time. Many high schoolers, including freshman Steven and myself, spoke about our experience with racism at school.
A middle-aged woman named Melody was horrified by the pure danger Asians are put in. "You can buy protective gear, knives, pepper spray--but you will always be scared. It's not supposed to be like this." UCLA student, Zoe, agreed, "I am absolutely terrified that one day, my calls will be unreturned and I will see my parents' face flash up on the TV." The audience resonated through applauding and shouts of agreement. "Protect our seniors--protect our children."
A fifth-grade speaker named Joshua, said "We need to unite," and encouraged everyone to speak up against the unjust criminal system. A grandma bearing silver hair told everyone that nothing would change without our younger Asian-American voices. "We need more Asians in Congress — as lawyers." A recurring motif throughout each speech was the need for Asian-Americans in public service, like lawyers, community leaders, and congresspeople. High school student Sydney declared, "No one is going to do it for you. Don't be scared to go out there and go for it."
Shortly after the night sky became a navy blue, the speeches were over. Everyone gathered closer in a circle to sing "You Raise Me Up." Each lyric and word held incomparable emotion. It brought me to tears. The rose-colored lighting surrounding faces of the Atlanta victims, the scent of fresh flowers, the bustle of downtown San Diego around us--it was angelic yet bittersweet.
A few weeks have passed since the vigil and awareness of the injustice against us is thriving. Across the nation, thousands of Asian-Americans are rising up in protest. We will not stop fighting until we are heard.
— Katherine Ge is a freshman at The Bishop's School. She previously attended Carmel Valley Middle School.
April 15 issue:
Four cannabis outlets in Sorrento Valley, really?
It's easy to be complacent living near the ocean, the Torrey Pines State Reserve, great schools, clean industry, and vibrant commercial centers; but there is also a reason to be alarmed. San Diego is about to approve its fourth retail cannabis outlet in Sorrento Valley. Not only is this inconsistent with the goals and policies of the Torrey Pines Community Plan, it's also bad planning.
This is not a marijuana pro/con issue, that's been resolved at the state and local level, it's about responsible planning.
Sorrento Valley, the industrial center of our community, is home to a variety of manufacturing, research and development firms, labs, offices, and support uses. Land there is limited so development should be restricted to that which directly supports the industrial uses. According to the Community Plan, the document that guides growth within our subarea, retail commercial uses within Sorrento Valley shall be restricted to those that only serve the immediate industrial area. This is meant to ensure that the coffee spots, delis, banks, and similar establishments needed to directly support the people and business working nearby may be exempted from the non-industrial restrictions, where an Apple store or nightclub serving a much larger group, adding to traffic woes, and displacing potential industrial users competing for limited industrial lands, would not be permitted.
While the Torrey Pines Community Plan is clear where it stands regarding the preservation of prime industrial lands, the City continues to disregard it, and is about to approve yet another, non-industrial supporting, retail cannabis outlet, in Sorrento Valley, for a total of four. This is a slap in the face to those who spent countless hours developing a plan to protect our community for present and future generations to come. Approving this, despite the objections of the community at large, will adversely affect the long-term vitality and vision the Plan has for our area. It also ignores the role the community is supposed to play in the planning process.
Also, rather than distribute them throughout Councilman LaCava's District where they're allowed, they're concentrated within a mile of each other, displacing industrial users, adversely affecting those that exist, and creating hardships for those who rely on medical marijuana and dependent on public transportation to get it. In addition, they're an attractive nuisance to youth-oriented businesses nearby, some located just 1,000 feet away. This again is bad planning and ignores the importance the community planning program is supposed to play in this process by "providing community-specific detail needed to review and assess proposed development projects," as noted clearly in the City's own General Plan.
So, I ask again, do we really need four retail cannabis outlets in Sorrento Valley?
Adam Gevanthor, Torrey Pines community
Help the environment, support bill
With Earth Day on our immediate horizon, I encourage readers to ask their representatives to support a recent bill that was presented in congress, HR2307. This bill will put a price on carbon emissions, a much-needed first step in righting the long-term health of the environment. The Energy Innovation and Carbon Dividend Act is designed to help bring our nation to net zero emissions by the year 2050, support innovation in the creation of clean energy, help save lives by removing many harmful pollutants from our air and put cash back into the pockets of most Americans. We are fortunate to live in such a beautiful part of our country and planet. It's in our hands as voters and citizens to make sure that this land is here for our children and grandchildren in the future.
Timothy Bennett,
Encinitas
---
Get the Del Mar Times in your inbox
Top stories from Carmel Valley, Del Mar and Solana Beach every Friday for free.
You may occasionally receive promotional content from the Del Mar Times.