Opinion/Letters to the Editor June, July, August, September 2022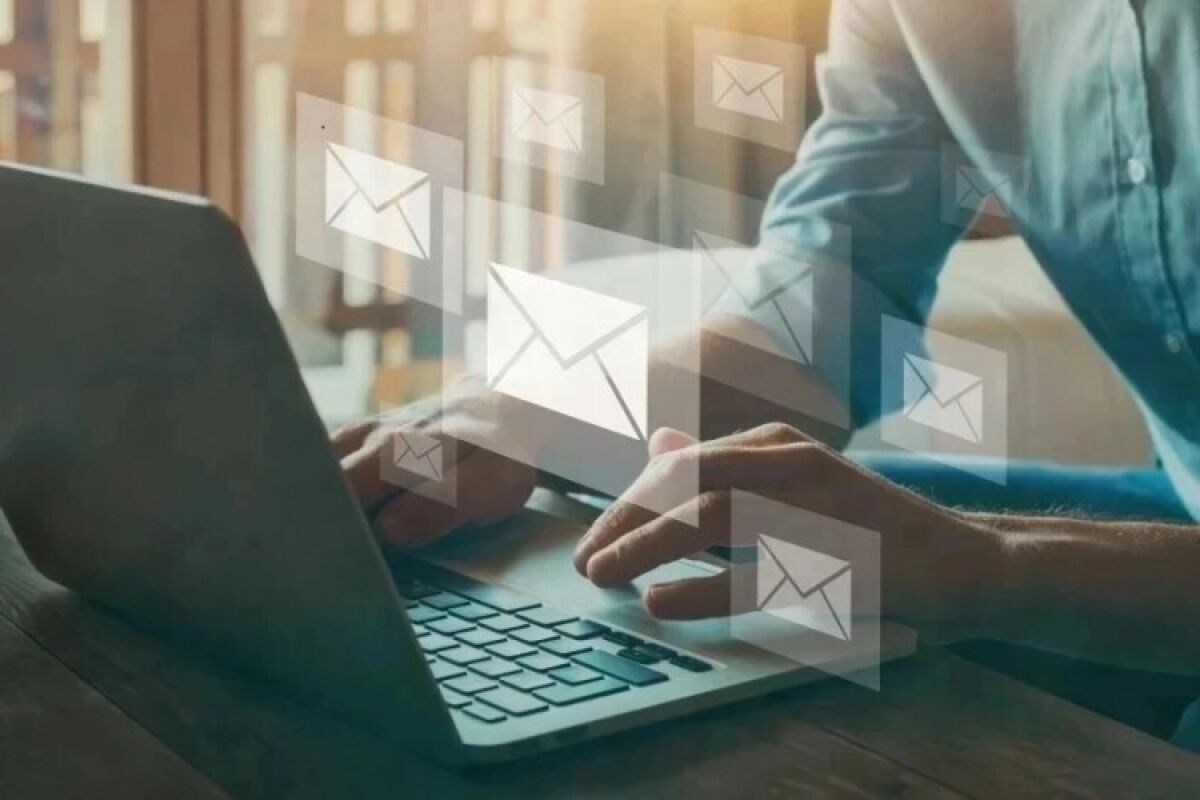 June 2 issue:
Time for budget to reflect urgent repair needs for SDUHSD schools
Our San Dieguito Union High School District (SDUHSD) schools currently have over $77M+ in deferred maintenance as described in the 2020 Facilities Condition Draft Report. This independent review of our facilities notes that our schools have urgent repair needs, with over $21M marked as the highest priority. In the two years since the review, less than $2M of these repairs have been completed.
The disrepair our schools are in is shocking. For example, currently, at San Dieguito High School Academy (SDA), the high school impacted by enrollment well beyond capacity, significant plumbing issues in the school bathrooms, including failing sinks and inadequate water pressure, are impairing our students' ability to properly wash their hands. Serious and dangerous electrical issues include unsecured wiring and non-GFCI outlets, some without covers, next to sinks used by students. Infrastructure such as sidewalks, parking lots, and retaining walls are in a state of structural failure. Roofing is past expected lifespan with areas of exposed dry rot, and gas lines on the roof are rusted and corroding.
Across the district, HVAC systems are at the end of their lifespans. Ventilation and filtration are key components of keeping school populations healthy, and yet these systems are not being updated as needed. And, the longer these desperately needed repairs are put off, the more catastrophic the eventual expense will be.
In 2012, voters specifically approved Prop AA bond projects such as CCA's expansion of engineering spaces and a new black box theatre, as well as improvements at other schools. Ten years later, some of these projects haven't been started yet, while Trustees Muir and Allman insist on other expenditures, such as spending almost $700,000 on architect plans for a potential aquatics facility at Torrey Pines High that has not been approved by either voters or the board.
There have been recent years during which the district has spent nothing on significant maintenance. And as some of our schools have increased enrollment and added instructional space, maintenance staffing has not kept up, resulting in an estimated shortage of 25 custodial positions needed to keep our schools running in optimal, clean and safe condition.
Our district paid over $300,000 for this expert review. It is time for our board, specifically Board President Muir and Vice President Michael Allman, to stop operating with consistent disregard for expertise provided by district staff and independent reports regarding safety of students. It is time for the budget to reflect the needs of all students, starting with basic and urgent safety concerns identified by the priority 1 designation, and for the board to immediately develop a plan to address the rapidly worsening repairs in priority 2. To do otherwise is financial and operational mismanagement of our district.
Kimberly McSherry
Carmel Valley resident / Parent of 2 current and 2 former students (grads) in SDUHSD
July 7 issue:
Perspective: Pinch me, I might be dreaming
We all know that Del Mar is one of the most desirable places to live on the West Coast -- which means property values are sky high. But, it is in a pinch. As a recent court decision has affirmed, the RHNA (Regional Housing Needs Allocation) mandate holds for cities no matter what the land costs are. For Del Mar that means creating 175 new housing units, of which 113 must be for people with low or very low incomes. So how can a community like ours accomplish these goals while preserving our beautiful environment and maintaining our property values?
Most in Del Mar are probably unaware that nearby Scripps Research (where I work) is ranked by U.S. News and World Reports in the top 10 Chemistry and Biology graduate programs in the nation. However, this top graduate school is also feeling a housing pinch. Unlike UCSD with its large undergraduate population and state funds to build massive student housing, Scripps is an independent non-profit biomedical research institute with about 200 Ph.D. students and it has no housing program for these budding scientists. This is not only a problem for our meagerly subsidized scholars, it also creates a recruiting issue for Scripps which competes for the brightest with the likes of Stanford, Caltech or Harvard who do have subsidized housing.
But, I have a dream. The City of Del Mar and Scripps Research could form an alliance that would take the pain out of the pinch for both. A diverse population of motivated individuals from around the world could live in affordable housing in a beautiful setting just a short bus or bike ride away from their labs. The city gets a new, young population that can inject vitality and creativity into the life of Del Mar.
My fever dream is to see a Biotech Village on the state-owned fairgrounds property, part of which would be affordable housing for about 50 Scripps graduate students or post-docs. Since education is one of the main missions of the 22nd Agricultural District, it would seem that housing these innovators and future leaders of San Diego's Biotech Industry would be a perfect match. With the use of state land, building suitable housing would actually be not only economically feasible, but have positive long-term potential for the local economy. In pursuit of this dream I arranged a meeting between Prof. Phil Dawson, Dean of our Graduate Program, and Mayor Dwight Warden. Both were enthusiastic about the potential of the idea. However, much work remains to make this dream a reality.
Art Olson,
Del Mar
July 14 issue:
Re: Torrey View construction prompts height concerns (June 23, 2022)
Since last year, I have been following the Torrey View project and listening to the community's objections to the project. The scale and scope of the project was certainly a surprise to the folks that have been accustomed to lower scale, 2-story office buildings.
Following the recent Del Mar Times article, I once again re-confirmed with the City's Development Services Department as to the project's compliance with the Torrey Hills Community Plan (Community Plan) and zoning. And, now that the project is under construction, compliance with the approved building permit.
There are several City policies and designations guiding development of this property, for example:
The site is designated "Industrial Park" despite being surrounded by residential neighborhoods.
The Community Plan calls for design sensitivity to the surrounding land uses but the zoning imposes no building height restrictions.
A building permit can be secured without input by the neighbors and community.
Due to its compliance with both zoning and planning, the project is managed by the City as a Process One (or "ministerial") development, requiring only a building permit to proceed. No Council approval, discretionary permits, or neighborhood approval nor noticing is required.
In an atmosphere where the community was surprised by the scale of the project, the renderings provided by the developer to my office and the Torrey Hills Community Planning Board do not appear to match what is under construction. While I am disappointed, neither renderings nor design review is required, and renderings are not binding towards permit issuance.
As noted in the article, a second blow to the community was the surprise removal of mature Torrey Pine trees within the Torrey Hills Maintenance Assessment District (MAD.) No compensation or mitigation will return those mature trees; however, due to this incident, I worked with the City to change its internal review of City or private changes to MAD landscaping outside of routine maintenance. This change assures that the City Council office, City Park & Recreation Department, and the local MAD manager will be notified before such landscape changes happen.
All in all, this has been an understandably frustrating experience for the community and the surrounding residential neighborhoods. My office will continue to monitor this and other projects as well as encourage developers to present their proposals, whether required or not, to the community and the planning group and work to resolve community concerns.
Councilmember Joe LaCava
Serving the District 1 communities of Torrey Hills, Del Mar Mesa,
Carmel Valley, Del Mar Heights, University City and La Jolla
Michael Allman: Hero or bully?
Neither. We prefer protector and advocate of parental and student rights in the San Dieguito school district. An individual not compromised politically like some who do nothing but the teachers union bidding regardless of the impact on our kids. We are fortunate to have Mr. Allman to represent us and push back against the establishment and those who do not put the needs of San Dieguito families first. In a community where balance is being lost and the voice of the opposition suppressed more and more, Mr. Allman provides hope for many.
Bob and Melissa Kench
Del Mar
July 21 issue:
Guest commentary:
Change is upon us. New county budget helps us prepare
BY COUNTY SUPERVISOR TERRA LAWSON-REMER
If you told me three years ago I would spend weeks on end isolated at home, gas would cost $6 a gallon, I'd be watching a war in Europe, and reproductive freedom would be illegal or close to it in a majority of the nation, I wouldn't have believed you.
But the reality is that our world has changed — and this change is being thrust upon us from all directions. With the right planning and investments we can weather that change — and create a stronger, more resilient San Diego County.
This was my goal when I voted last month to approve the County of San Diego's new $7.35 billion budget. It's a resiliency budget — an investment plan to make sure that San Diego is ready not only to respond to the change we're experiencing but to enact the change we need.
It furthers the work we've done, and continue to do, to make County government more equitable, sustainable, responsive, and representative of our communities.
As we feel the heat from rising temperatures, this budget invests $100 million to fight climate change, expand County parks and community gardens, acquire land for the preservation of natural habitats, plant trees, reduce greenhouse gas emissions, and set up "cool zones" around our region for you to enjoy air conditioning for free.
As we grow more concerned about sewage in our oceans, this budget invests $40 million in improving our stormwater infrastructure to keep pollution from our cities from flowing onto our beaches.
As we see people struggling on the street, perhaps talking to themselves, this budget pays for new Mobile Crisis Response Teams staffed with trained psychiatric clinicians to respond quickly — allowing our sheriffs and police officers to focus on fighting crime.
As we are squeezed by inflation and need a little extra help to make ends meet, this budget will fund new resources to help residents access food and healthcare through programs like CalFresh and Medi-Cal.
As we witness wildfires more frequently threaten our homes, this budget bolsters our firefighting fleet with a new dual-engine helicopter with the ability to fly at night and carry more water and emergency responders. But we're not waiting for danger to arrive at our doorsteps — we're also investing $2 million to reduce the risk of wildfire through vegetation management, improved evacuation routes, and fire breaks.
And as we venture out more to reconnect with our neighbors, you can experience the millions of dollars in funding set aside in this budget to support vital community programs such as reintroducing in-person library programming for children!
If you know an organization that is doing important work that should receive County funding, please have them reach out to me at terra.lawson-remer@sdcounty.ca.gov.
We are a resilient region — and this budget reflects that spirit. We can't always control what comes our way. But we will continue to work hard locally to be prepared for winds of change, no matter where they come from, so we can chart a better future for us all.
Supervisor Terra Lawson-Remer represents San Diego County's Third Supervisorial District, which includes Carmel Valley, Del Mar and Solana Beach.
Aug. 4 issue:
Guest commentary:
Healthy Life: 7 water safety tips for kids
When the weather gets hot, it's nice to have a pool in the backyard where the kids can play and cool off.
With proper preparation, pools can be both fun and very safe. Without it, accidents can happen. Young children are most at risk.
Drowning is the second leading cause of injury-related death in children younger than 4, right after car accidents, according to the Centers for Disease Control and Prevention. Most of these drownings unfortunately happen with unsupervised children.
"Young children are curious and like to explore, which is why it is so important to keep a close eye on them when they're in or near water, and to never leave them alone or unsupervised," says Robert Coles, MD, a pediatrician at Scripps Coastal Medical Center Carlsbad. "Just as important is to know what to do in case of an accident."
Follow these simple tips for water safety.
1. Never leave children alone in or near the pool for any reason
Constant and focused adult supervision helps keep children safe around water. That means no distractions that would take your eyes away from a child in or near a pool. "You want to make sure they're staying safe," Dr. Coles says. "Drowning can happen fast."
You can teach your children to swim to help lower the risk of drowning. Swim lessons can begin for many children as early as 1. Just understand that learning to swim is only one of several layers of protection against drowning.
"Even if they've had swim lessons, they still need to be closely supervised when they are in or around water, Dr. Coles says.
2. Keep gated pools
Pool fencing is widely recommended to help prevent drownings. Most young children who drown in pools wander out of the house and fall into a pool that was not fenced off from the house.
Fences should be at least 4 feet high without anything that the child could use to climb over the fence. Gates should be self-closing and self-latching. The latch should be out a child's reach. Slat space should be small enough to prevent a child to squeeze through the fence.
A pool safety cover adds protection but should not be used in place of fencing between the house and the pool.
3. Go over pool rules
Go over the rules for how and when to use the pool with your children and review them again whenever there are guests using the pool. The basic pool rules are:
• No diving headfirst into the shallow sections of the pool
• No swimming alone
• No running, pushing or shoving
Post these rules near the pool and enforce them.
4. Designate a lifeguard
If you have a pool party, make sure a responsible adult is actively watching children in or near the water. Consider using a badge or a label to clearly identify them as a water watcher or designated lifeguard. Adult supervisors should not be engaged in activities that would distract their attention.
5. Don't rely on floaties for water safety
Young children should wear a life jacket that is Coast Guard-approved when in or around water. Make sure they fit properly.
Do not rely on floaties or other air-filled swimming aids. They are not safety devices.
6. Practice touch supervision
Whenever children under 5 are in or around the pool, an adult should be within arm's reach of the child, even if he or she knows how to swim. This is known as touch supervision.
7. Learn CPR
Sometimes accidents happen. It's important to know what to do in case of an emergency. Learn CPR and basic water rescue skills. CPR certification classes are available through the American Red Cross, hospitals and community centers.
Healthy Life is brought to you by the physicians and staff of Scripps. For more information, visit scripps.org/CNP or call (858) 207-4317
Sept. 8 issue:
Social media comments on pronouns appalling
I was appalled to read about comments on a private SDUHSD Facebook page and possible insensitive response on social media.
As the parent of a young woman who took her own life, the depravity of these comments extend way beyond transphobia.
Trivialization of suicide is like a kick in the teeth to those of us who have loved and supported family members with mental illness and suicidality. This is especially unforgivable in a time when mental illness amongst students in the district is rampant and suicide risk is high.
My daughter did not choose her depression or hopelessness. She took her own life because she saw no way through her illness. Her life was rich and meaningful.
Having the freedom to live as one's most authentic self is a basic human right. This needs to extend to gender identity. It is what allows our students to grow into the complete, loving fulfilled individuals that they are meant to be. They have a right to thrive in a school environment that is free of judgment and bias and our leaders need to embrace that ethic.
It is grossly ignorant to rank quality of life and to suggest that suicide is the answer for some. It is laughable that the author tried to soften hateful language by claiming that the comments were "humane." These sick words should trigger disgust in all of us.
Karen Tipler,
Carmel Valley
Sept. 15 issue:
Problems on Via De La Valle
Have you observed the terrible road conditions on Via De La Valle at Flower Hill - east of the I-5? Pot holes, deep ruts, missing lane lines, turning lines and crosswalk lines. This is certainly not safe to drive especially at night or in bad weather. Mayor Gloria and his staff will not even provide us with any information requested. Is this a democratic city government?
We cannot wait for SDG&E to complete the underground work. A little steamrolled asphalt and painted white lines is what the hundreds of residents here want. We have visited Arizona, New York, Connecticut and many parts of California in the past few months. Via De La Valle is by far the worst street we have seen. Mayor Gloria proudly promised "sexy streets" this year. When will he deliver?
Mel Satterburg,
Rancho Santa Fe
Sept. 29 issue:
Encouragement of chaos must stop
I was appalled at the Sept. 14, 2022 San Dieguito school board meeting. I witnessed my daughters' teacher, and many others (including the president of the faculty union) use some of our most vulnerable students as political pawns.
Transgender students as young as 12 years old were fed a false narrative to defame and try to remove a reputable trustee because he disagrees with union politics.
When this crowd chanted "Hate Speech, Hate Speech" to a minority parent after she said she did not want any adult asking what her kids' "sexual preferences or pronouns" were, I was utterly disgusted by their inability to listen, let alone our faculty's lack of reasoning.
Sadly, trustees Young and Bronstein cheered the crowd on and invited them to the next board meeting.
I'll never vote for any school board trustee that has been endorsed or supported by the union such as Bronstein and Young. This toxic display of discord and "mob mentality" by some of the faculty members along with union-endorsed trustees encouraging this chaos must stop. Faculty must educate our students instead of using them for their divisive, political agendas.
Marci Strange
Parent at San Dieguito Union High School District

Get the Del Mar Times in your inbox
Top stories from Carmel Valley, Del Mar and Solana Beach every Friday for free.
You may occasionally receive promotional content from the Del Mar Times.