Opinion/Letters to the Editor December 2022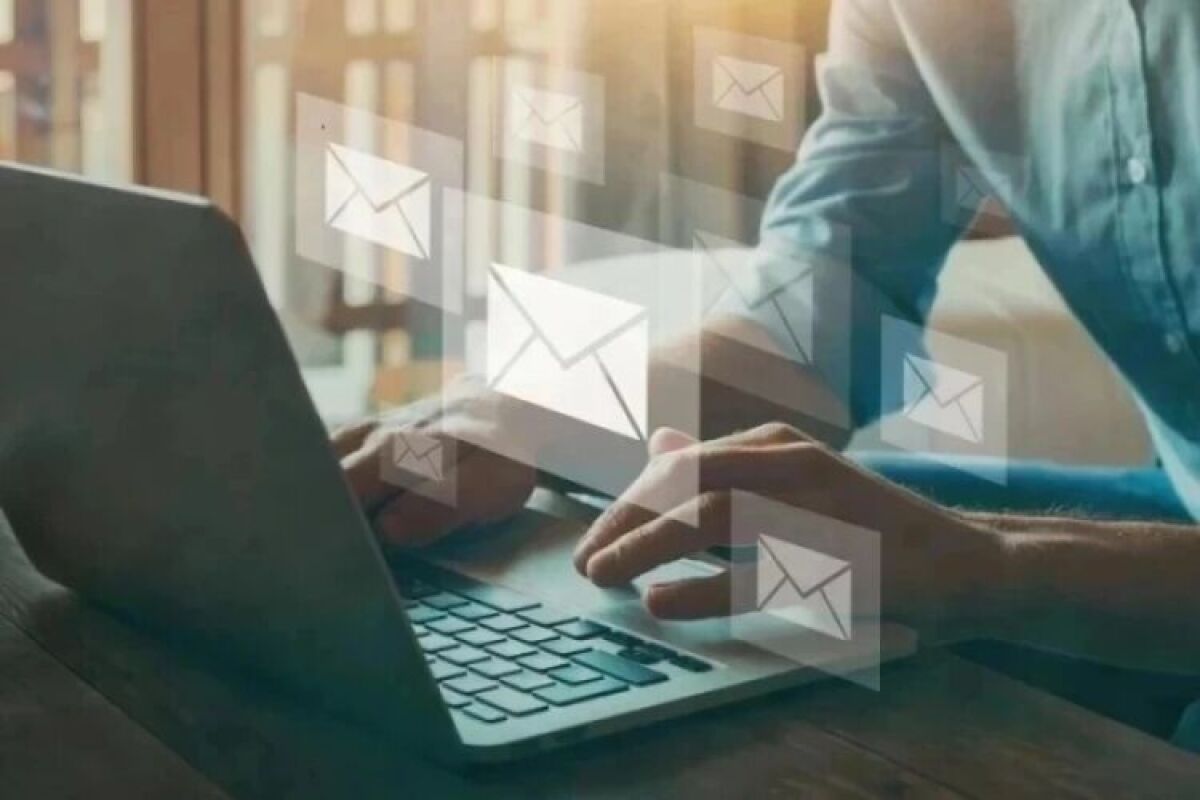 Dec. 1, 2022 issue:
New format is excellent
Now that I've had a chance to receive and read the Del Mar Times, with its new size and format for a few weeks, please know that I really like it. This is just a quick note to give you positive feedback on the changes you've made to make our local paper more inviting and readable.
Thank you and keep up the good work.
Suren G. Dutia
Del Mar
Dec. 8. 2022 issue:
Try to walk or ride a bike at least once a week to reach a destination
When was the last time you decided to walk or ride a bike to go to work or get a meal? If you are like most people, the answer is "a long time ago." With the evolving climate change impacts, reducing emissions is more important than ever before. Here in Solana Beach we are lucky enough to have many restaurants and businesses easily within walking distance of many homes.
Additionally, the new bike and walking paths have opened up to connect the east side of the I-5 freeway to the west side. Therefore, I ask you to please consider walking or riding a bike at least once a week. It may seem like a little change, but the effects can be dramatic to our environment. In a recent study done in many European countries, it was found that switching just one car trip a day to a walking or biking trip, led to a 0.5 tonnes reduction in annual carbon footprint. This may not seem like a large number, but if many of our city residents decided to make this small change, we could make a serious impact.
From one resident to another, please consider making this little change to help improve our environment for ourselves and for our future generations.
Cole Colleran
Solana Beach
Dec. 15 issue:
Guest column:
Should you go to the emergency room, urgent care or walk-in clinic?
All too often, illness or injury appears out of the blue: You wake up in the middle of the night with intense abdominal pain. You stumble while carrying groceries up a flight of stairs and cannot put weight on your swollen ankle. Or your baby spikes a high fever on the weekend.
When these situations occur, we're often faced with uncertainty about where to go for care, especially if the symptoms seem severe and our regular doctor's office is closed.
While the answer is not always simple, knowing the difference between a walk-in clinic, an urgent care center and a hospital emergency room can make a huge difference, especially if you have a medical emergency.
• When to go to the ER
• When to call 911
• When to go to urgent care
• When to go to a walk-in clinic
• How to be prepared
What's the difference between ER, urgent care and walk-in clinic?
"Recognizing the differences between 'emergency' and 'urgent' care can be confusing, because both terms imply there is a medical need that needs to be addressed quickly," says Shawn Evans, MD, an emergency medicine physician at Scripps Memorial Hospital La Jolla.
"However, there are distinct differences between hospital emergency rooms, traditional urgent care centers or walk-in clinics, including the level of care that can be provided at each."
Hospital emergency departments provide medical care at any time, day or night. Unlike urgent care centers or walk-in clinics, they are equipped and staffed to handle the most complex or critical needs, including life- and limb-threatening situations ranging from heart attack and stroke to traumatic injuries following a car accident.
Urgent care or walk-in clinics help fill a vital gap when you become sick or injured, but your regular doctor is not available, and you can't wait for an appointment.
"If your sudden illness or injury is something you would normally feel comfortable addressing with your primary care doctor, then an urgent care center or walk-in clinic setting is probably more appropriate than the emergency room," says Dr. Evans.
When to go to the ER
Certain medical conditions are considered emergencies because they can require rapid or advanced treatments, including surgery, that are only available in a hospital setting.
Symptoms that are best evaluated in an emergency room include:
• Chest pain or difficulty breathing
• Weakness/numbness on one side
• Slurred speech
• Fainting/change in mental state
• Serious burns
• Head or eye injury
• Concussion/confusion
• Broken bones and dislocated joints
• Fever with a rash
• Seizures
• Severe cuts that may require stitches
• Facial lacerations
• Severe cold or flu symptoms
• Vaginal bleeding with pregnancy
"Trust your gut," says Dr. Evans. "If your personal instinct or your motherly intuition tells you it's serious, don't hesitate — go to the nearest emergency room."
Scripps emergency rooms are located in Encinitas, La Jolla (inside Prebys), San Diego (in Hillcrest) and Chula Vista.
When to call 911
Even if it is clear that you or your loved one needs emergency care, you may not be sure whether to drive yourself to an emergency room or call 911.
"Many people are nervous about calling 911, but it's better to be safe than sorry," says Dr. Evans. "You should never drive yourself if you are having severe chest pain or severe bleeding, if you feel like you might faint or if your vision is impaired. When in doubt, please call 911 — what matters most is that you get to the emergency room quickly and safely."
In case of a heart attack or stroke, calling or having someone call 911 for an ambulance is always the right decision. Paramedics often can begin delivering life-saving treatment on the way to the hospital.
When to go to urgent care
Urgent care is not emergency care. Urgent care centers are same-day clinics that can handle a variety of medical problems that need to be treated right away, but are not considered true emergencies.
"Many people use the emergency room as a place to receive after-hours care for minor illnesses or injuries without realizing they have another option," says Dr. Evans.
Symptoms that can be evaluated and treated at an urgent care clinic include:
• Fever without a rash
• Vomiting or persistent diarrhea
• Abdominal pain
• Wheezing or shortness of breath
• Dehydration
• Moderate flu-like symptoms
• Sprains and strains
• Small cuts that may require stitches
Call your primary care doctor's office, in case you can get a same-day appointment, if your symptoms come on gradually or if you already know your health problem. You may have repeat urinary tract infections, for example. You may recognize that your child has an ear infection.
It's worth calling your primary care doctor because he or she knows your health history, including what treatments have worked best in the past and whether you have other medical conditions that need to be taken into consideration.
An urgent care clinic is not a substitute for your primary care physician, but it is a great resource when you need care but can't get in with your doctor.
Scripps offers urgent care services for children and adults — seven days a week — at Jefferson (in Oceanside), Rancho Bernardo and Torrey Pines.
When to go to a walk-in clinic
Walk-in clinics are a good option for when you are not feeling well, but it's not serious enough for the emergency room or urgent care.
Walk-in clinics offer fast, convenient access to medical care. No appointment is necessary. They are generally staffed by nurse practitioners and physician assistants.
Walk-in clinics, including Scripps HealthExpress, address the most minor of ailments, such as:
• Painful urination
• Rashes without fever
• Mild flu-like symptoms
• Cough and congestion symptoms
• Sore throat
• Ear pain
• Eye redness, discharge or itchiness
Many walk-in clinics also provide sports physical and vaccines.
Scripps offers HealthExpress care at multiple Scripps Clinic and Scripps Coastal locations throughout San Diego County.
Join the waitlist for Scripps HealthExpress by calling 858-554-7439 or by adding your name to the waitlist online.
How to prepare for a medical visit
Wherever you go for your medical visit, it's a good idea to bring a list of medications you take, including over-the-counter medicine, vitamins and supplements, how much you take and how often.
Also keep with you a list of any allergies (including medication allergies) and any previous medical procedures or surgeries you've had, including the dates they were performed and the names of the physicians or surgeons who treated you.
"Especially in an emergency setting, it can be very helpful for the physician treating you to know whether you've had operations in the past, or whether you're allergic to medications or anesthesia," says Dr. Evans.
Healthy Life is brought to you by the physicians and staff of Scripps. For more information, please visit www.scripps.org/CNP or call (858) 207-4317
Philanthropy news release:
Giving more on GivingTuesday at Canyon Crest Academy
Beginning on midnight, Nov. 29, GivingTuesday, the Canyon Crest Academy community joined together to express 24 hours of gratitude. A total of $115,000, 15% above the goal, was raised by 270 generous donors.
Early risers (or night owls) were able to double the impact from their donations, thanks to the combined matching gifts from the San Diego Korean Parents Association, inGenius, the CCA Foundation board and staff, and a $30,000 donation from CCA parents Elizabeth and Haiwei Chen.
Canyon Crest Academy Principal Brett Killeen inspired viewers by leading Facebook Live tours around campus to spotlight some of the community gifts at work:
● students working in a state-of-the art livestream studio
● modern, innovative classroom furniture
● upgraded theater and gym.
Viewers were also treated to a student-produced video spot, social media posts, and digital marketing throughout the day.
GivingTuesday donors had the option to support their favorite CCA program — Athletics, Envision, STEM or the general Ravens Fund. Every student at Canyon Crest Academy benefits in some way from the generous donations made by CCA families to the Canyon Crest Academy Foundation.
The GivingTuesday campaign officially ended at 11:59 p.m., but the parents continued to give beyond the deadline. Thanks to the combined efforts of an engaged community, an exemplary staff and administration, and the CCA Foundation, Canyon Crest Academy continues to be the top high school in San Diego County, and the school so many students choose to attend.
Why does a high school in Carmel Valley need donations?
Although CCA receives funds from the State of California, the amounts are insufficient to pay for the exceptional classroom instruction and enriching educational, athletic, arts, and STEM programs that keeps Canyon Crest Academy at #1 ranking for San Diego public schools (Niche School Ratings 2022).
None of the upgrades, programs, and enrichments at Canyon Crest Academy are funded by the State of California or the San Dieguito Union High School District — they are made possible by the CCA community.
The Canyon Crest Academy Foundation is a 501(c)(3) organization providing fantastic opportunities across academics, athletics, and the arts, and creating an environment where students can thrive. The mission of the Foundation is to enrich the experience of every student, every day. Visit www.canyoncrestfoundation.org. — Canyon Crest Academy news release
Dec. 29 issue:
Guest commentary: You're never too old to be fined for underage drinking
By Mara W. Elliott, San Diego City Attorney
In the fall of 2019, when no one had yet heard of COVID, a San Diego teenager we'll call Daphne decided to get a few dozen friends together for a party at her house. Daphne was only 15 and many of her friends were also underage. A loud, drunken party ensued.
Responding to noise complaints from her neighbors, police arrived to find beer cans and red Solo cups scattered about and teens jumping the fence to avoid arrest. While some of the partiers admitted to drinking that night, Daphne's parent, who was home and smelled of alcohol as well, denied any knowledge of the events leading to the noise complaints.
Making matters much worse, one of the minors had to be taken to the hospital after consuming too much alcohol at the party.
Whether the parent's neglect was intentional or merely unfortunate, in San Diego it was also criminal.
Adults allowing a party where underage drinking occurs are in violation of San Diego's Social Host law, passed in 2003 and expanded in 2019 to include marijuana and other drugs.
First-time offenses come with a minimum $100 fine. The parent here was fined $250 and is on notice because the fine doubles for a second offense and future violations could mean six months in jail.
With the worst of the pandemic receding, in-person parties are again on the rise, particularly as we head into the holidays.
As a parent, I know how important it is to keep our children safe. And as City Attorney, I know too many of our teenagers begin using drugs and alcohol at a young age. One thing you may find surprising is that most teens don't get alcohol with a fake ID, but at a friend's house, sometimes with a wink and a nod from the parent.
You'll hear them say, "Better for them to drink here than out in the community." This logic is faulty. First of all, your teenagers should know that you don't condone underage drinking anywhere. But, also, think about those 16-year-olds at Daphne's house. They aren't going to call mom and dad to take them home at the end of the party. They are going to drive with their newly minted licenses. And some of them will end up with DUIs while others will get into accidents.
Under San Diego's social host law, Daphne's parent would be legally responsible for any damages done by those teens. That's not hypothetical. It happens all too often, and when it does, my office will hold accountable those who choose to ignore the law through arrest and prosecution.
By the way, you don't have to be a parent to be prosecuted under the Social Host law. The law allows the prosecution of any adult knowingly serving alcohol to a person under 21 years of age. You also do not have to be in attendance. Under the law, you can't just say, "I wasn't there so I didn't know." It's enough to be held liable if you should have known a person under 21 was being served alcohol in your home.
So, what can you do to ensure you are a responsible host?
Experts point to four key steps to take:
• Prevent access to alcohol and marijuana by minors;
• Limit how much you buy so you don't lose track of how much is being consumed;
• Verify the age of all party attendees so that you know who can legally drink; and
• Supervise the activities of all minors in your home to ensure compliance with the Social Host law.As I mentioned, keeping all children in San Diego safe is one of the main goals of my work. Our Social Host law helps accomplish that goal. Please do your part and obey the law.
---
Get the Del Mar Times in your inbox
Top stories from Carmel Valley, Del Mar and Solana Beach every Friday for free.
You may occasionally receive promotional content from the Del Mar Times.