Opinion/Letters to the Editor March 2023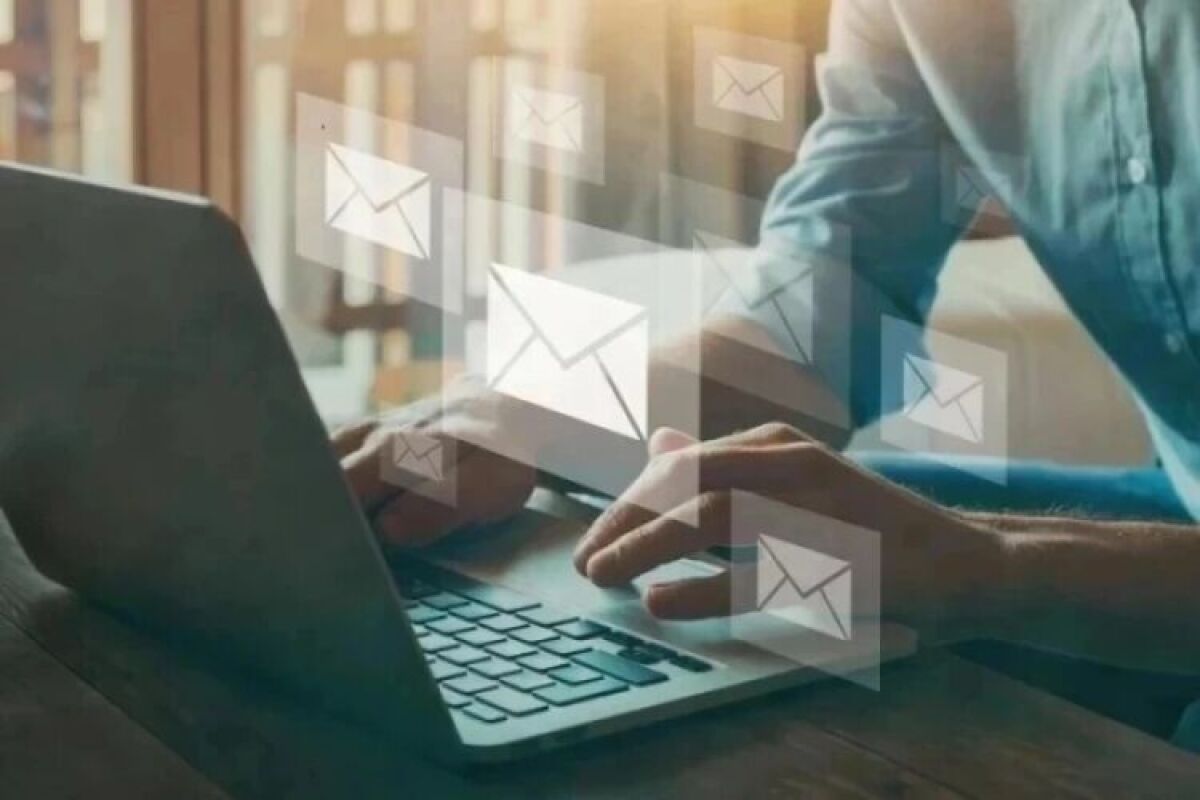 March 9 issue:
Cities should look at applying Vision Zero principles to their roads
I would like to respond to a recent article titled "As bicycle, e-bike collisions rise in coastal North County, local officials discuss safety options". Unfortunately this article and the responses from the cities miss the most important point: bike collisions are not simply rising because bicyclists are behaving in an unsafe manner, but because more people are biking due to the explosion in popularity of ebikes, and our city's roads are unsafe for them. There will be a learning curve as new bike riders of all ages hit the roads, and it is important to educate both the cyclists and the drivers about the rules of the road. However, cities should embrace this increased bicycle use rather than discourage it through overregulation and penalties.
Instead of blaming the victims (people on bikes), the cities should examine the hostile environment that has been created from decades of prioritizing car travel. Paint alone does not create safe bike infrastructure: sharrows (paint to indicate bikes may take the full lane) have been shown to increase collisions and painted bike lanes provide no physical protection for bikes.
Cities should look at Vision Zero, a strategy to eliminate all traffic fatalities and severe injuries, while increasing safe, healthy, equitable mobility for all. Rather than assuming traffic deaths and severe injuries are inevitable side effects of modern life, cities should prevent these tragedies by taking a proactive, preventative approach that prioritizes traffic safety as a public health issue. (See visionzeronetwork.org)
We should listen to what the kids on ebikes are showing us: people crave increased mobility options. We should embrace a future of decreased dependency on cars and increased active transportation both to meet our greenhouse gas reduction goals and to build more vibrant communities.
People bike on sidewalks when the bike infrastructure feels unsafe — instead of discussing enforcement and ticketing of this behavior, cities should look at where people are biking on sidewalks and make it safer for them to bike.
Marked speed limits are not what determine vehicle speeds -- people drive at a speed that feels safe to them. Excessively wide streets and lanes make many of our city streets look, feel, and act like freeways. The only thing that will make people drive slower is to make it feel unsafe to drive too fast.
Cities all over the country and the world have created roads that are safer for all modes of transportation. The cities that are the most successful at decreasing injuries and deaths are the ones who make a real commitment to applying Vision Zero principles to their roads. Together with education and safer roads, bicycle and e-bike collisions will decline resulting in safer cities for everyone.
Kristin Brinner
Solana Beach
Make the Rental Assistance Program a budget priority
The City of Del Mar's Rental Assistance Program must continue for the remaining residents that rely on this program to fund their respective homes.
We are quite amazed that this issue is even debatable in our village -- considering we voted for four of the current councilmembers. We're scratching our heads because we thought we had a supermajority of councilmembers who share our values and place residents and community first.
This program should be as important and as fundamental as our water, sewer, and law enforcement operations that the City funds and maintains for residents.
What could possibly be more important to fund? Make the Rental Assistance Program a budget priority and do what is necessary to keep our recipients in their homes.
The Council's feeble attempt to offer soft landings for these long-time residents is quite out-of-touch with the current rental market in San Diego County -- and, especially in Del Mar. Pulling the rug out from under these residents is not an acceptable solution and certainly not a soft landing.
We find it quite curious that an entire City is looking to lean on a hardworking, local nonprofit, Community Connections, to support a commitment that belongs 100% with our City. Each of our Councilmembers has done nothing but talk, talk, talk about affordable housing -- including during this last election cycle -- and here we have affordable housing for decades and our City Councilmembers want to cut the legs out from under it.
This program must remain funded and serving our current four recipients. This program should only sunset when the last remaining recipient no longer needs Del Mar housing under our current program.
Make our rental assistance program a budget priority—do the right thing.
Lisa and Michael Uhrhammer
Full-time Del Mar residents for 24 years
March 16 issue:
Why are schools sexualizing our kids?
As a gay parent, I am concerned.
The latest example: "CA Healthy Kids Survey" asks students, "Are you straight, lesbian, gay, bi-sexual, or something else?"
Another page asks if kids are different from the sex they were assigned at birth (transgender).
Why does any institution want to get into our kids' "privates?"
Who has access to this information, where will it be stored, for how long and why?
Unless parents "opt-out," it can confuse and make suggestions kids may never consider.
Teachers or staff promoting this lifestyle can lead to sexual exploitation, depression, drug addiction and attempted suicide.
Puberty blocker referrals and removing reproductive organs as young as 12— without parental consent must stop.
Schools must not glorify LGBTQ+ lifestyles.
Attend school board meetings and vote out elected officials who promote any sexual preference.
In my experiences, trans kids can benefit from parental support, cognitive therapy and possibly mood stabilizers—not puberty blockers or irreversible surgeries because they may change their mind as adults or sooner.
"Gender affirmation" is an explosive, multi-billion dollar business cultivating life-long patients. De-transitioners regret having bone issues, and suffer other side effects.
California, a sanctuary state performing gender affirming care without parent consent is wrong.
Lawsuits are piling up at taxpayers' expense.
Parents, love your kids unconditionally and talk to them first. Boycott invasive surveys, transfer out of teacher-activist classrooms and pass on "Kid-Friendly Drag Shows."
Academics, not politics in schools.
Marci Strange
Member of Gays Against Groomers and a mom
Solana Beach
March 23 issue:
Housing in Del Mar: We all need to be part of the solution
Despite the state of California's requirement that every city pitch in and help solve our region's housing crisis, Del Mar and several other local cities appear to not take Governor Newsom and his Department of Housing and Community Development seriously.
To date, Del Mar remains out of compliance with state law. The city was required to submit a compliant plan nearly two years ago, but the state has yet to give the green light.
Now, the state is starting to crack down, and may take legal action against these cities and impose significant fines. According to a letter last summer from the Department of Housing and Community Development to the city of Del Mar, the city could face fines of up to $100,000 a month and, with continued non-compliance, the courts can multiply these penalties up to a factor of six.
Fortunately, in non-compliant cities like Del Mar, the law allows for the construction of much-needed affordable housing, much of which can be proposed without a city's usual approval process and include density and development increases under the state's density bonus law. Unless the city can demonstrate that a project would endanger public health and safety or historic resources, the project must be allowed to proceed.
In Del Mar one such project was recently proposed. Called Seaside Ridge, the proposal includes 259 units, one-third of which would be considered affordable. It would provide nearly 80% of the city's requirement for 54 lower income units on vacant sites and over 100% of the city's total moderate-income need of 31 units.
The proposed site sits along Camino Del Mar near Via De La Valle where a resort hotel was considered a couple years ago. Among the project's many features: a publicly-accessible park overlooking the ocean. The property is one of three locations the city of Del Mar has identified to help meet half of its affordable housing requirement – north bluff, south bluff and the Del Mar fairgrounds.
Let's hope Del Mar and these other cities step up and show leadership on this issue, make the hard decisions needed, provide new opportunities for families, and not waste our tax dollars fighting the state.
We all need to be part of the solution.
Mark Richter
Del Mar
Time to consider incorporation of Carmel Valley
Reading the article titled "Equity to Play Part in Budget Process" in the March 11, 2023 edition of the San Diego Union-Tribune put a smile on my face— a sardonic smile, but a smile nonetheless. I had just completed a walk around Ashley Falls Park where I once again passed the drinking fountain that has been broken for months (or even years); a recycling bin that was rusted out; and a trash bin that had not been emptied in weeks. There are no scoreboards on the baseball fields, shade coverings on the dugouts, practice cages, snack bars or any of the other amenities that one can see in incorporated communities within San Diego County.
The focus of the new budgeting policy outlined in the article is to assign "equity-centered" coaches to eliminate the disparities between rich and poor San Diego neighborhoods. The policy seems to be an attempted end run around the "Build Better San Diego" initiative that was challenged in court on constitutional grounds, where the city could take developer impact fees from communities such as Carmel Valley and spread the money around to other communities in San Diego.
The underserved sections of San Diego should certainly strive for something better than just equity with the Carmel Valley neighborhoods of the city because our parks are substandard and poorly maintained and our road infrastructure is crumbling into potholes. Achieving equity with Carmel Valley is, unfortunately, not a bridge too far.
I think Carmel Valley, which was formerly called North City West, is just too far removed from City Hall and so our problems are "out of sight, out of mind". An example is the mayor's promise to fix potholes within the city. Apparently, he has never traveled down Del Mar Heights Road from I 5 to Ashley Falls which has turned into one continuous pothole.
I hope the underserved communities in San Diego get the infrastructure improvements they deserve but I believe it's time to have a serious conversation about incorporation of Carmel Valley into an independent city. The town of Carmel Valley has a nice ring to it and could be a place where we, the people, set our own priorities and can keep developer impact fees, maintenance fees and property taxes we pay within our own community.
Stephen Shewmaker
Carmel Valley
Get the Del Mar Times in your inbox
Top stories from Carmel Valley, Del Mar and Solana Beach every Friday for free.
You may occasionally receive promotional content from the Del Mar Times.