'Tree doctor' wins landscape award
When he was 4, Russell Bowman traded time with toys for time out in the yard, helping gardeners with his mother's plants. While attending Torrey Pines High School, he earned his rent by helping to beautify people's yards. And now, at 51, Bowman has lovingly earned the nickname, "The Tree Doctor."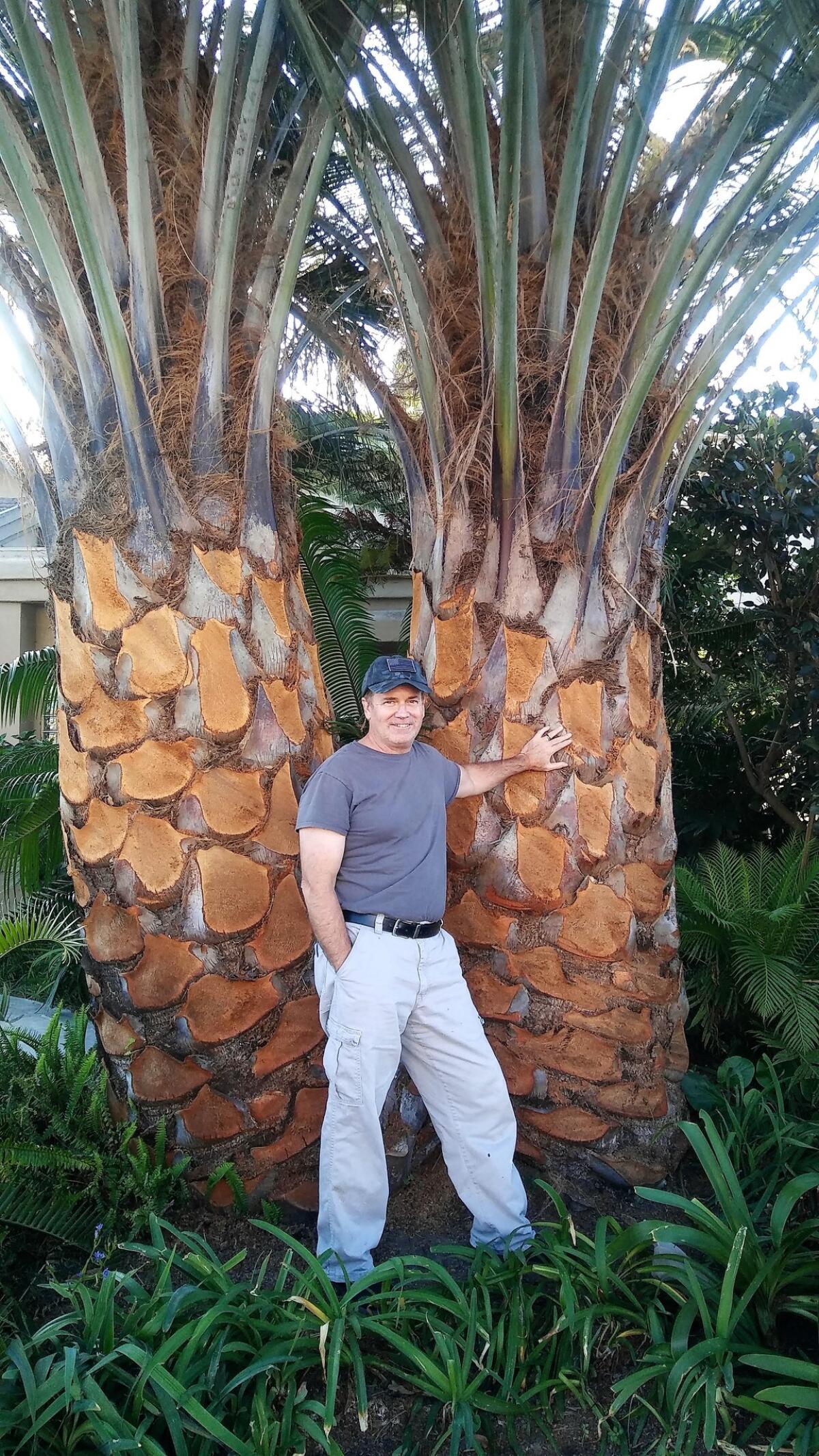 Bowman — who spearheaded the landscape businesses, American Landscape and Sunrise Landscape, decades ago — has found a niche in focusing on the health of plants with Bowman Plant and Tree Care Specialists.
While he still performs landscaping work as part of a team with more than 100 years of combined experience, Bowman now does what he can to ensure plants are thriving.
He currently specializes in healing trees, palms and plants with his own microbiotic organic brew, which is a natural fertilizer that is proven to attack insects and fungal diseases for preventative care. His proprietary formula includes organic worm castings that bring forth healthy, green plants and trees to sustain healthy soil and enhance a home and add property value.
"When I see a sick plant, I want to help it," he said. "I like to meet the customer... and I'll come out and give them my opinion on how a tree should be pruned or trimmed. I look at the soil, and I tell them what I can do to rebuild their soil conditions so their trees and plants can be healthier."
Bowman has become widely recognized for his knowledge, so much, in fact, that this newspaper's readers recently voted him as the No. 1 landscaper in the "Best of North Coast" poll.
But that skillset didn't come overnight. From his beginnings as a child landscaper to his time tending to the plants at Disneyland to his experience overseeing successful companies, Bowman said he's made it his mission to help the world's plants.
He added that it's important to take proper care of plants, particularly trees, because of the oxygen they duplicate.
"It's something that affects everybody's lives," he said. "By taking care of the plants and trees, we're taking care of ourselves with the oxygen they produce for us."
And he's also working to ensure people are further taking care of the planet by conserving water levels.
His team of fully trained water conservation specialists, irrigation technicians and horticulturists use the latest technology of the company's propietary blend to help people keep their plants and lawns looking green while being environmentally conscious.
"We're really good at taking your old irrigation system and updating them with the new state-approved system," he said. "It's a high-tech, low-volume water system that saves you thousands of gallons every time you water your yard."
Bowman takes his dedication to plants so seriously that at night, when most people would be sleeping, he said he's often spraying and treating plants and trees. While working at Disneyland, he learned the nighttime was the best time for spraying and treating so the plants have enough time to absorb the materials before being penatrated by the sun's rays.
"My customers say, 'Gosh, he's dedicated,'" he said. "But when you love something, it's not something you have to do; it's something you want to do."
- Business spotlights are developed through this newspaper's advertising department in support of our advertisers.
Get the Del Mar Times in your inbox
Top stories from Carmel Valley, Del Mar and Solana Beach every Friday for free.
You may occasionally receive promotional content from the Del Mar Times.