Meet the candidates: Del Mar City Council
Four people are vying to fill two seats, each with a four-year term, on the Del Mar City Council.
Residents will have the opportunity on Nov. 6 to vote for Brian Fletcher, Terry Gaasterland, Dan Quirk or incumbent Mayor Dwight Worden.
Meet the candidates (in alphabetical order) in their own words:
Brian Fletcher
Number of years living in Del Mar: 54
What are your top three priorities for Del Mar?
1. I want to improve public safety. To reduce the risk of wildfire and increase the effectiveness of firefighters, I would accelerate the city's undergrounding of dangerous power lines. Despite voters passing a 1 percent sales tax increase in 2016 to help fund undergrounding, no more power lines have yet been buried.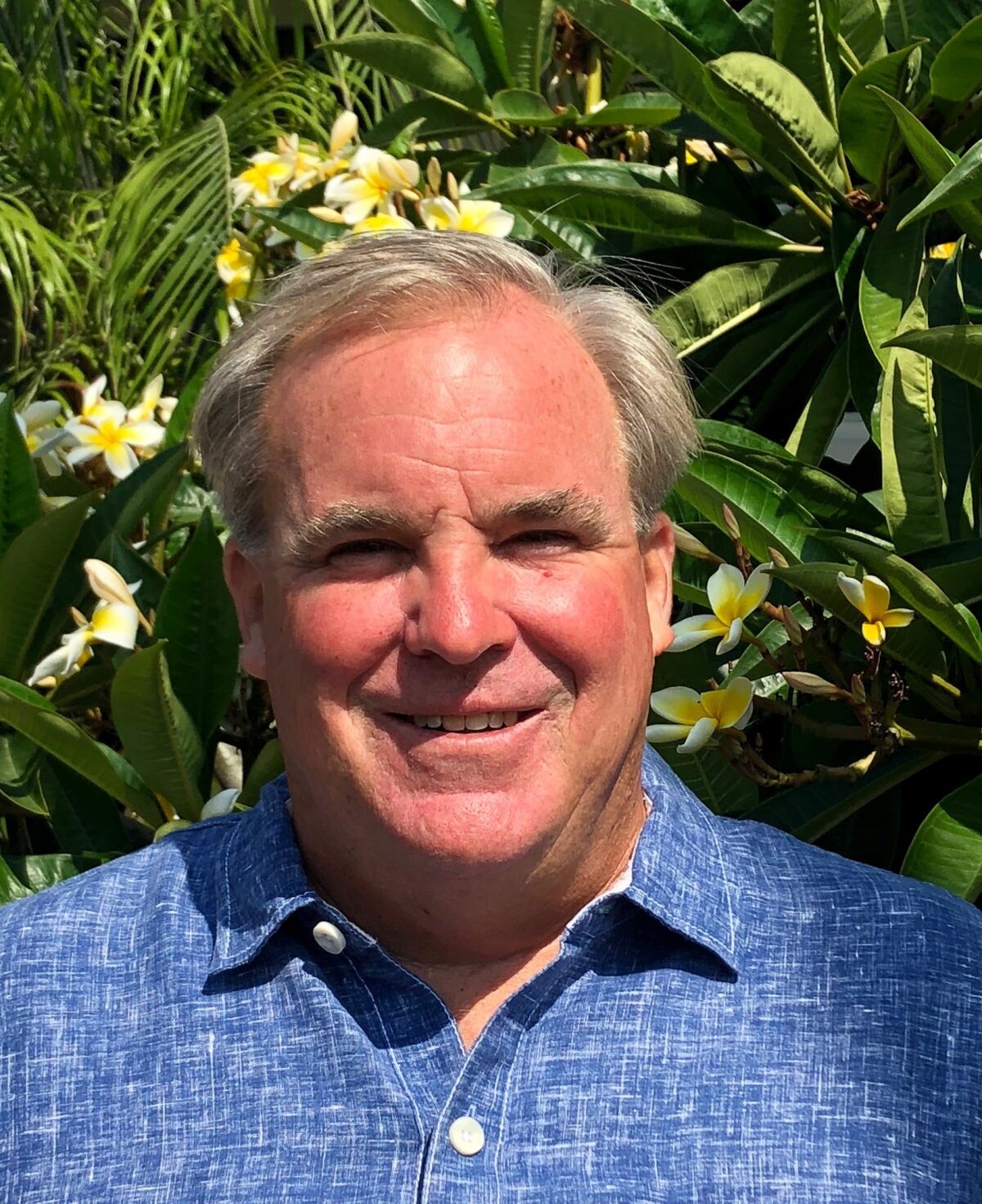 To prevent crime, I would establish more active Neighborhood Watch programs; add patrols; encourage residents and businesses to better secure and monitor their mail, vehicles and property; and increase accountability for follow up investigations.
Let's be proactive in eradicating mosquitos and improving drainage to prevent their breeding so we don't get another bad infestation next summer.
2. I want to preserve our quality of life. The proposed large commercial development atop the North Bluff overlooking Dog Beach raises serious concerns about traffic and other potential negative impacts to residents. It would require a zoning change to high-density mixed use which conflicts with our voter-approved Community Plan and Helen Woodward's deed restriction for single-family use. This is why the citizens of Del Mar should be able to vote on this zoning change and project.
I support beach access which is threatened by the railroad and new plans to install fencing along our southern bluffs.
3. I want to save our beach and bluff neighborhoods. Over 600 residences are threatened by the Coastal Commission which seeks to wipe away our voter-approved rights to shoreline protection. They already succeeded in Solana Beach where most seawalls will eventually be removed.
I won't let that happen in Del Mar since residences and businesses in the new FEMA flood zone are worth $1.5 billion. The city cannot let $300,000 in grants they unwisely accepted requiring "retreat" strategies that remove seawalls and homes or adopting potentially erroneous flood maps erode our property rights and a significant part of our tax base.
Let's work on sand replenishment and retention to save our beaches.
Terry Gaasterland
Occupation: Professor / Scientist / Entrepreneur
Number of years living in Del Mar: 15 years
What are your top three priorities for Del Mar?
1. Action plan to underground utilities, protect our neighborhoods from fire, and improve views. – Risk from wildfires puts poles near Crest Canyon at highest priority. Sparks can create wildfires. Fallen wires can block rescuers from homes. Next, priority should go to poles that disrupt views and neighborhoods with plans in place. Funds are in place – let's put them to work. Further, the city needs a better process to flag overgrown or diseased trees and keep them trimmed without high fees to impacted homeowners.
2. Long-term plan to preserve our beaches, bluffs and wetlands while protecting our neighborhoods from flooding. – On the Sea Level Rise committee, we learned Del Mar's sand has diminished over the years due to groins in Oceanside and Lake Hodges Dam. Our beaches are already at risk, and erosion from sea level rise and climate change will make it worse. Del Mar lacks a regular sand replenishment and retention plan to keep our beaches healthy and protect over 600 homes in the beach community from flooding risk. San Dieguito River flooding risk must also be addressed as laid out in our Adaptation Plan.
3. Preserve neighborhood character throughout Del Mar. – From the proposed north Bluff Resort to the home next door, Design Review and public input must ensure projects meet Del Mar values. The Bluff Resort has potential to negatively transform Del Mar through increased traffic, congestion, and density. It would replace quiet, natural green spaces in north Del Mar with high-density commercial use.
Rezoning the north bluff from low-density residential to high-density commercial must go to a vote of the people.
At the other end of town in the south bluff neighborhood, NCTD plans to fence the railroad tracks in 2019. This makes safe railroad crossings to access bluff and beach even more urgent. Ultimately, we must work to move the railroad tracks off the bluff.
Dan Quirk
Occupation: Investment Advisor, Entrepreneur
Number of years living in Del Mar: 9
What are your top three priorities for Del Mar?
1. My top priority is burying powerlines quickly. I helped to lead the 2016 Measure Q campaign that will make this possible, as well as our downtown streetscaping project and the redevelopment of Shores Park. The beautification and fire safety benefits from undergrounding are going to be widespread, substantial, and promote more beautification efforts. Currently, the powerlines serve as something of a "broken window" effect that discourages other initiatives like repairing roads, planting greenery, picking up garbage, and taking ownership of one's street.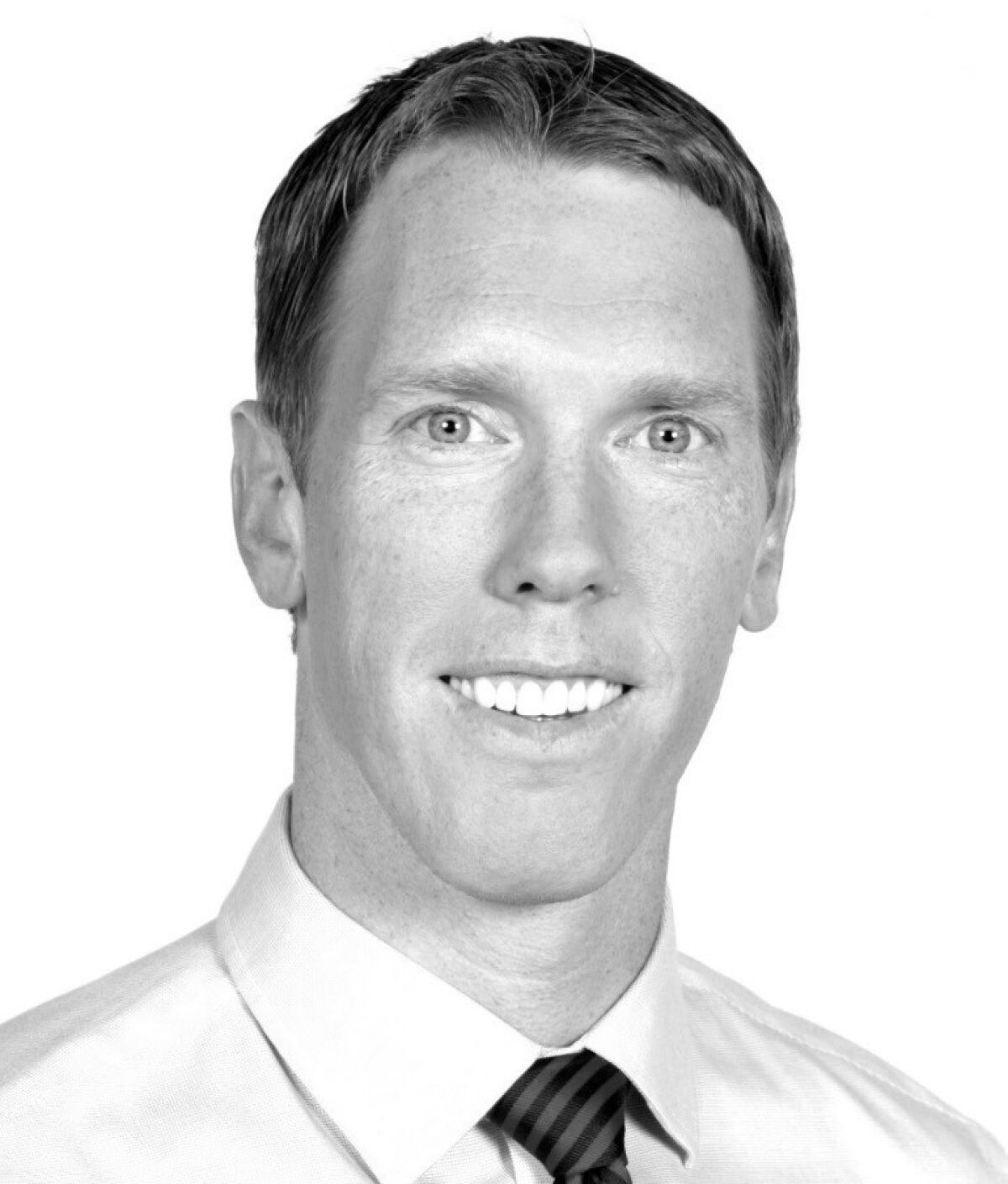 As part of removing powerlines along the San Dieguito lagoon, we'll also finish the trail along the lagoon so that we can complete the Del Mar Scenic Loop Trail, extending from the lagoon, across Crest Canyon, down to Torrey Pines, and back along the beach to the lagoon. This is in the 1976 Community Plan! When completed, this 7-mile trail will become one of the great Del Mar attractions for residents and visitors alike. And I would love for this project to be overseen by professionals, but driven with volunteer work—Civilian Conservation Corp-style. I'm ready to swing a pick axe, listen to some music, and share a beer in the sun at the end of long but great day of gratifying work.
2. My second priority includes using data analytics and electronic survey data on a wide variety of issues to obtain hard numbers that will help the community reach better and more efficient decisions.
3. My third priority is finding creative solutions to our very serious affordable housing requirements. As most cities do, Del Mar is looking to do this through upsized and controversial development projects. There are better ways that will create much less controversy and require much less of an overall development footprint. See more on this and many other ideas at my website at www.danquirkdelmar2018.com.
Dwight Worden
Occupation: Mayor, City of Del Mar; retired land use and city attorney
Number of years living in Del Mar: 37
What are your top three priorities for Del Mar?
1. Prioritizing residents and local control. This is my #1 priority, and I have a decades-long track record empowering residents and maximizing local control over important decisions shaping our community. I authored the Beach Preservation Initiative, approved by voters in 1988, to enhance local control of our beach, including the right of property owners to build seawalls, and the power to reclaim public beach from private encroachments for all residents to enjoy. I authored Measure B, requiring voter approval for large projects within the commercial zone; it gave residents a strong voice in shaping the Plaza, Hotel, and other major projects. As your councilmember, I'll continue to work to ensure local control and a strong resident voice in key decisions, including our sea level rise and affordable housing strategies, and large developments.
When I voted to limit short-term rentals, I did it to prioritize residents and residential neighborhoods, keeping high-intensity "mini-hotels" from operating next door to you. If elected, I will continue to work for the right of residents to exercise local control over important decisions, ensuring they are consistent with our core values as set forth in our Community Plan.
2. Making downtown vibrant - As your Mayor, I voted to carry out our downtown streetscape program, and my endorsements from key business leaders, including the original developers and current owners of the Del Mar Plaza, reflect my record and commitment to work collaboratively with the business community to make our commercial district more vibrant, better serving both residents and visitors.
3. Undergrounding power lines - as your councilmember, I strongly supported putting Measure Q on the ballot, and I support and have voted to use these sales tax funds, 80 percent of which come (from) non-residents, for three priorities: undergrounding power lines, downtown streetscape, and Shores Park.
Get the Del Mar Times in your inbox
Top stories from Carmel Valley, Del Mar and Solana Beach every Friday for free.
You may occasionally receive promotional content from the Del Mar Times.