72-year-old Carmel Valley woman pens first book
Estee Perchik Sery didn't let her age get in the way of her publishing her first book. In fact, she didn't see what the big deal was.
Even after receiving several rejections, which the 72-year-old equated to her age, she didn't lose determination and decided to publish "The Scent of Heat" herself.
"It's interesting that people bring [my age] up," the Carmel Valley resident said. "Until I saw an article noting my age, I never thought of it like that. It's like, 'Wow, I'm not going to live until 100 years? What's 72?' It's not like I haven't done anything in my life and now, suddenly, I'm publishing a book. I don't think age-wise. The only time I did was when I got eight refusals."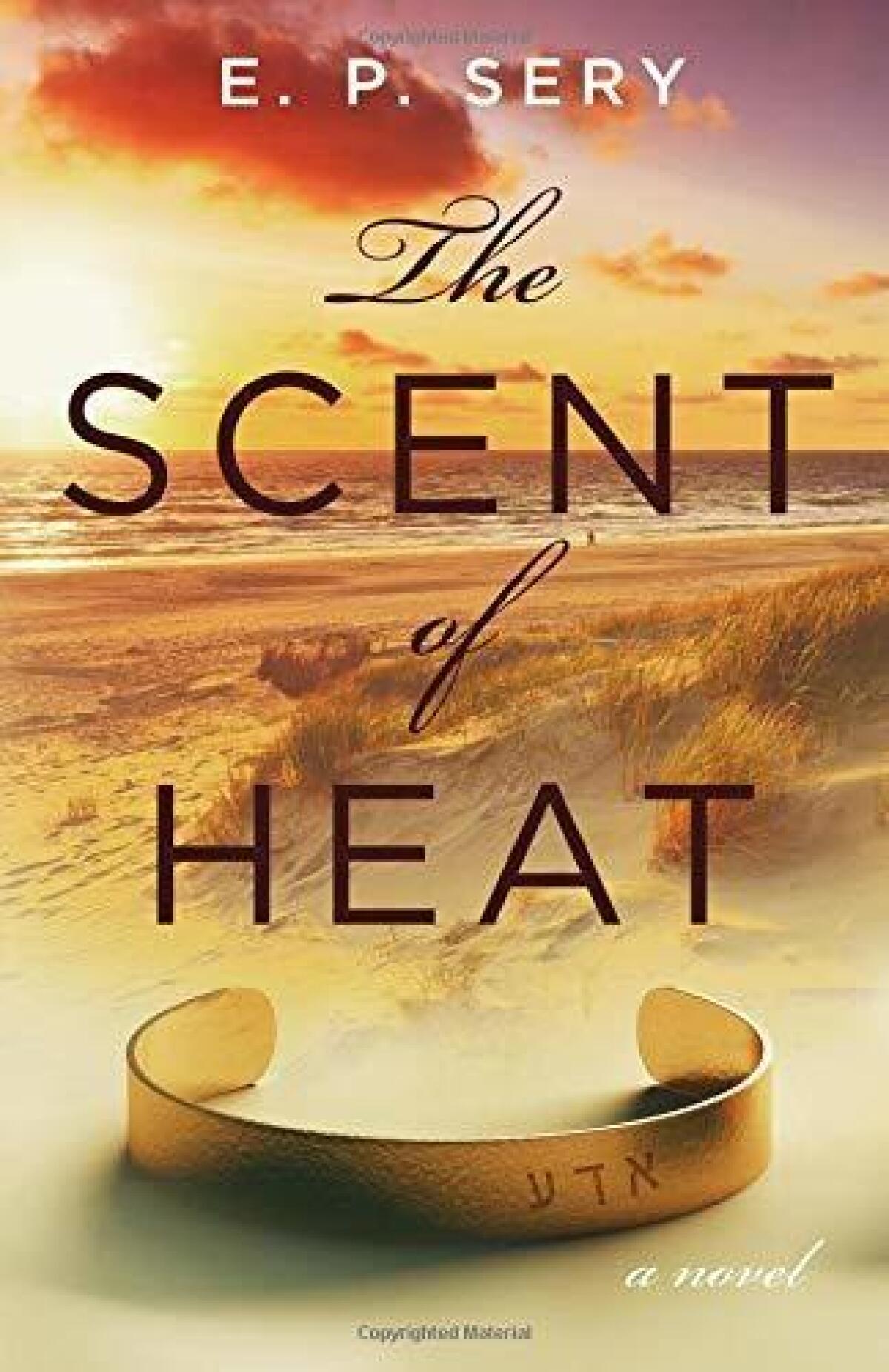 Sery's own life, in part, inspired "The Scent of Heat," which the author worked on for six years before releasing it Sept. 1 through self-publishing.
The historical romance novel follows a 19-year-old Israeli girl in the 1950s who enlists as a soldier and falls in love with an older, married man.
Sery used personal experience in her writing, such as a character's mother dying at a young age, as Sery's own mother had. The book also explores details Sery learned while serving in the Israeli Army in the mid-1960s.
Sery, who uses the pen name E.P. Sery, wrote the story after attending writing workshops at local universities and remembering a story she had heard about a younger woman having an affair with an older man.
"I thought, 'Why?'" Sery recalled. "Why would a young girl want to have an affair with an older man? There must be something going on in her life."
Sery, who grew up in Israel before moving to South Africa to teach Hebrew 50 years ago, considered writing in English as her biggest challenge when working on "The Scent of Heat."
The author, who moved to the United States with her husband 25 years ago, had for decades been creative in the arts as an accomplished painter, but writing was an entirely new venture, especially in a non-dominant language.
"I know that my English is not as rich, but maybe it is becoming richer now because of the writing and the process I'm going through," she said.
The book has earned praise from various people, including those with Israeli backgrounds, Sery noted. Friends who grew up in her home country have shared emotional reactions to the novel, and others commended the author for her memory of details from that country and during that era.
Sery, who hosts a weekly writing club in her home, enjoyed creating her first book so much, in fact, that she's already drafting her second novel and has the idea for her third.
All proceeds from "The Scent of Heat" will be donated to Camp Kasem, an organization that provides free camps for children whose parents are survivors of cancer.
"When I was little, I only had my family," said Sery, whose mother died of breast cancer. "Psychology wasn't anything people knew about. I feel that this is something wonderful they do for the children."
Get the Del Mar Times in your inbox
Top stories from Carmel Valley, Del Mar and Solana Beach every Friday for free.
You may occasionally receive promotional content from the Del Mar Times.