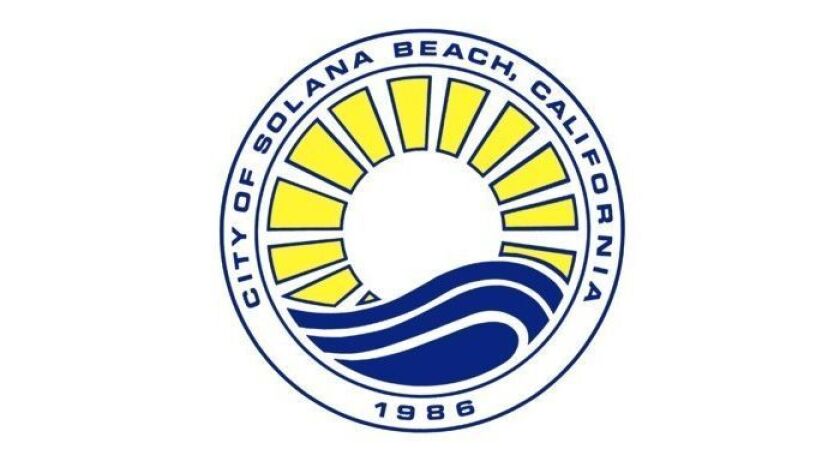 The fate of a proposed Solana Beach re-development project that has been contested by neighbors for three years is now in the hands of the city council.
The city's View Assessment Commission (VAC) on Nov. 20 unanimously approved developer H.G. Fenton's proposed Solana Highlands project to be sent to the city council for further evaluation. The commission previously approved the project Oct. 16 but held a second discussion about the project as several residents complained at that meeting that their claims from 2015 were ignored.
Back then, 15 people had submitted claims against the project to the VAC. At the Oct. 16 meeting, however, only one claim was heard. Four additional claims were presented Nov. 20.
Dave Gatzke, senior director of entitlement and development for H.G. Fenton, said several modifications have been made to the project over the last three years that took the previous claims into consideration. Some buildings were lowered as much as 17-and-a-half-feet, he said, while others had stories removed or designed with flat instead of pitched roofs.
One of the appellants, Dana Flach, a resident on the southwest border of the Turfwood community near the proposed project, purchased her home more than 25 years ago for the open space and views. Both of those amenities would be largely eliminated as a result of the proposed development, she argued at the recent meeting.
Gatzke contested several building heights in Flach's view area were lowered by about nine feet compared to the 2015 proposal and two buildings were reduced from three stories to two stories.
Flach said those changes would not fix her situation, and she also expressed concerns that some residents of Solana Highlands would be able to see into her home and vice versa.
"The reduction and grading change does not remedy my view loss," she said. "It shows the developer's strategy [to] start with a massive proposed project and negotiate down as little as possible."
She said H.G. Fenton should consider building fewer units or smaller buildings.
"We need to save the character of Solana Beach and keep us from turning into just another area of urban sprawl," she said.
As currently proposed, the project would demolish an existing 196-unit apartment complex to construct a new residential community with 260 residential units — including 32 senior affordable units — a clubhouse, 525 onsite parking spaces, 233 garages, landscaping, recreational amenities and an open space area on 13.41 acres of land.
Mark Brady, a claimant who also represented appellants Stephen Gordon and Karen Gordon, voiced concern about reduced vegetation and a negative effect on his views.
"It's totally going to ruin my view," said Brady, who has lived in Solana Beach for 21 years and purchased his home on Viva Court nine years ago. "I won't see the horizon. Those trees will be gone. I'll see rooftops. It's not going to be what I purchased my house for at all, not even close."
Commissioner Peter Lambraugh said he was concerned with how the project would impact the view for Brady and the Gordon family. Currently, he noted, the buildings that exist on the site are obscured by a significant amount of vegetation and provides the appellants with an "aesthetically pleasing view of greenery on that whole slope."
"When all of that is removed and new buildings are put into place, I think there's a significant deterioration of that particular view," he said. "While most of the time when we're thinking of views, we're talking about westerly views to the ocean. They don't have an ocean view there, but there is a protectable view on that slope. I'm concerned that the buildings that are planned for there — buildings 22, 25 and 19 — those really stand out quite predominantly and are rather obtrusive in the way they will look from their point of view."
Gatzke said he's unsure of which trees would be removed because it's unknown how the plants are growing underground. He added that for every tree removed from the party, two will be planted. He also said the project would include multiple green areas and open space.
Commissioner Paul Bishop, who agreed to approve the project with "slight hesitation," said while the VAC can't place any conditions regarding vegetation, he hopes the city council will consider future landscaping in their deliberations.
He noted "substantial improvements" in regard to grading and lowered building heights over the last three years.
"The end result after a few years is, I think, the appellants will be happy," he said.
The city council is scheduled to discuss the Solana Highlands project in a special meeting Dec. 5.
---