Extension of SR-56 bike path in the works
On Dec. 4, San Diego City Council approved an agreement between Caltrans and the City of San Diego to provide the last missing link in the SR-56 bike path. The extension of the trail in Carmel Valley will provide a safer and more efficient route for the public, making the connection from the bike path to Old Sorrento Valley Road passing under I-5 south.
To help fund this project, the city will contribute up to $2,250,000 for the construction—$619,771 of the funding will come from Carmel Valley Developer Impact Fees. Caltrans will be responsible for the remaining financial obligations and completion of the project.
The bike path is a 10.5-mile closed multi-use pathway that runs along SR-56 between Interstate 5 and Interstate 15. Where the trail comes through Carmel Valley, it has been named the Marvin Gerst Trail and features separate dirt and paved pathways that are much-loved by local walkers, runners, dog-walkers, horseback riders and cyclists. Trailheads are located on Carmel County Road, Carmel Creek Road and El Camino Real.
In its current configuration the bike path ends at a dirt path approximately 200 feet from I-5. The proposed project would extend the current bike path and go underneath I-5 at which point it will connect to the Old Sorrento Valley Road (Coastal Rail Trail and I-5 North Coastal Trail).
Per the city, this final connecting segment will improve the safety for those heading west toward the coast—trail users will not have to cross the busy streets of El Camino Real and Carmel Valley Road. By linking with Old Sorrento Valley Road, pedestrians and cyclists will also gain access to the Torrey Preserve.
The one-year construction process is slated to begin in fall 2020.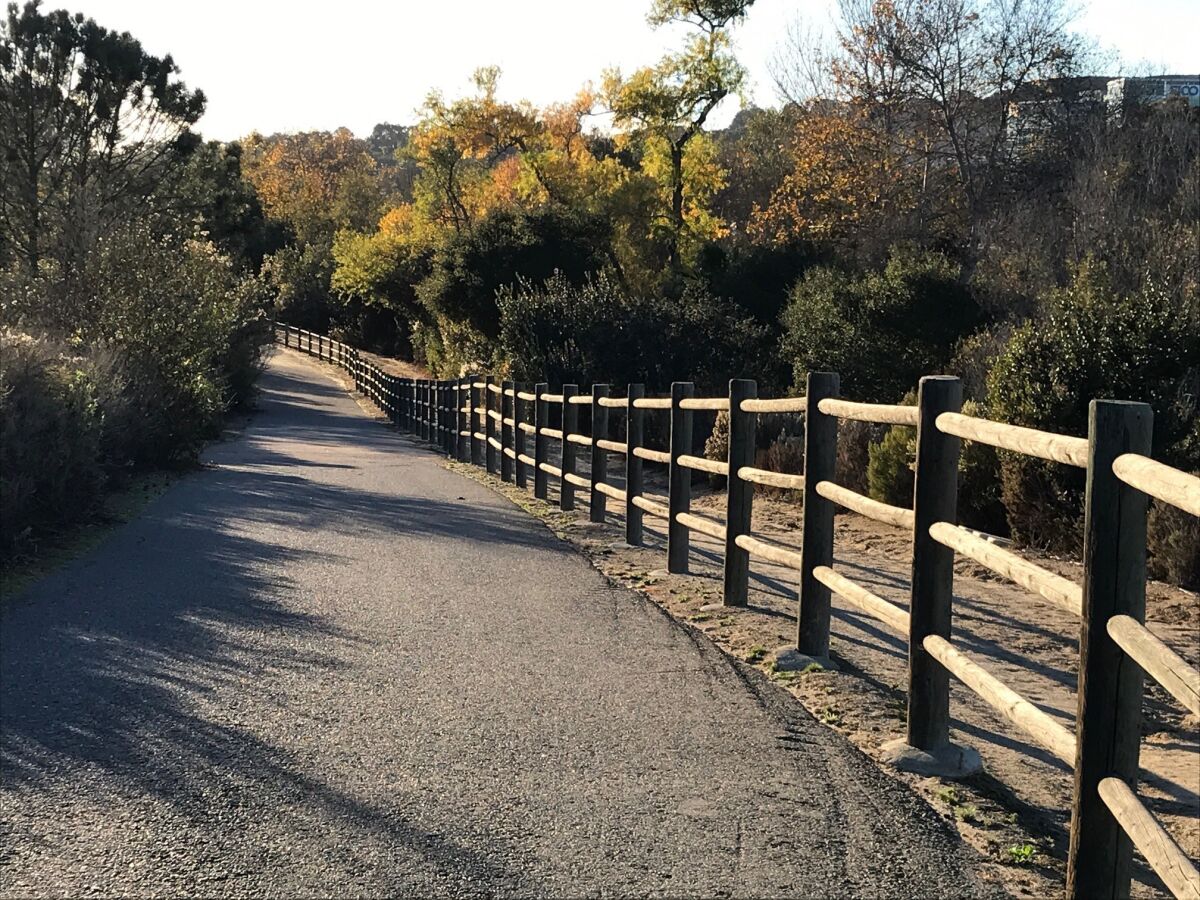 Get the Del Mar Times in your inbox
Top stories from Carmel Valley, Del Mar and Solana Beach every Friday for free.
You may occasionally receive promotional content from the Del Mar Times.