CCA student plays Anne Frank in MOXIE Theatre production, Nov. 18-Dec. 17
Canyon Crest Academy sophomore Katelyn Katz is taking on the powerful lead role of Anne in MOXIE Theatre's production of "The Diary of Anne Frank." The unforgettable story of eight people hiding from the Nazis in an attic, as told by the writings of a young teenage girl, opens Saturday, Nov. 18 and runs through Dec. 17.
The MOXIE production was adapted by Wendy Kesselman from the original stage play by Francis Goodrich and Albert Hackett — the Tony-nominated adaption is considered a new adaption for a new generation, containing newly-discovered writings from the diary as well as survivor accounts.
The show's run includes a sponsored matinee for students at Hoover High School on Nov. 14, a Second Sunday post-show question and answer session with the cast on Sunday, Nov. 26 and a special post-show talk with the San Diego Generations of the Shoah survivors and Director Kym Pappas on Sunday, Dec. 3.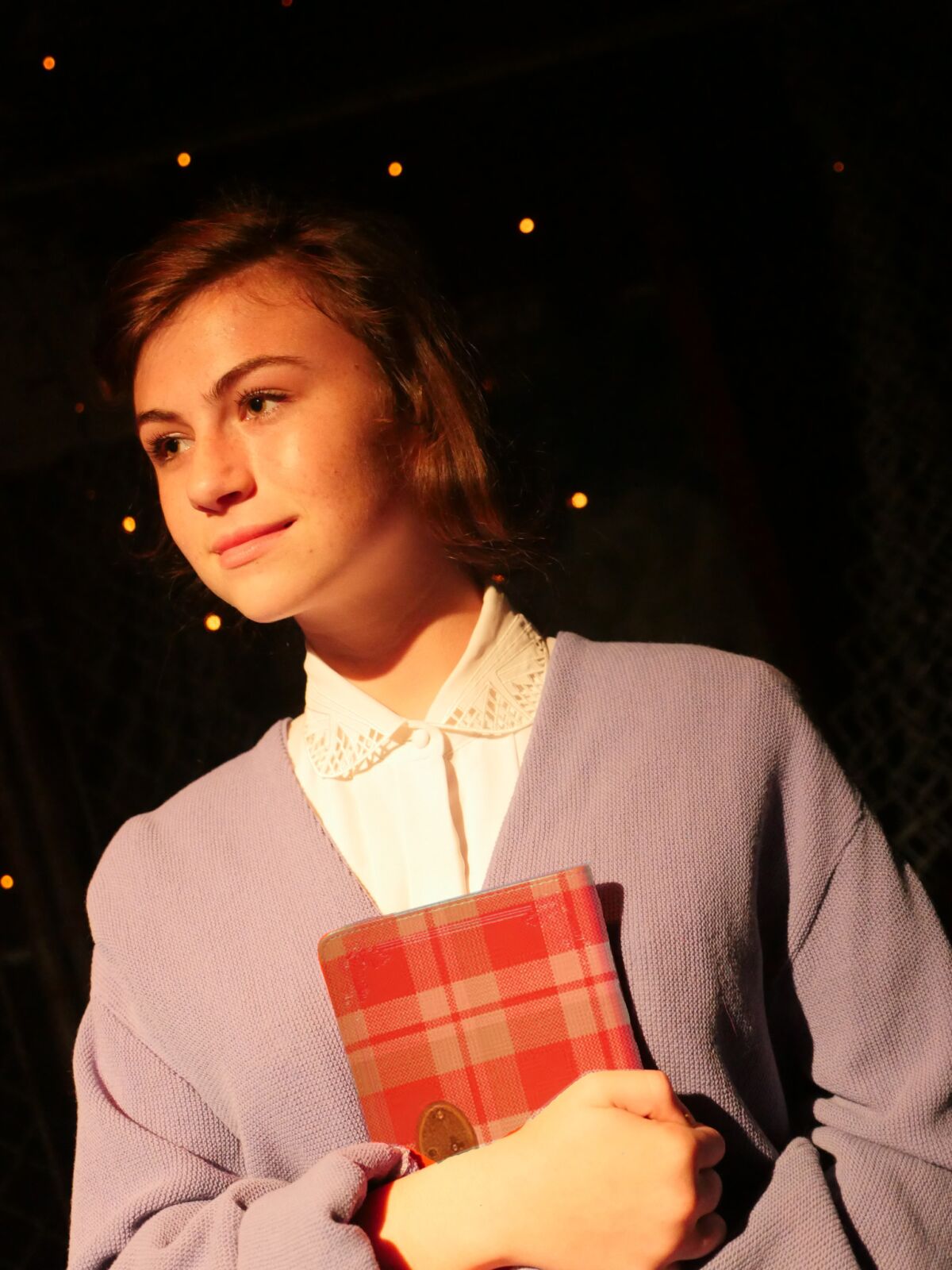 Kaitlyn has been doing theater since she was 4 years old and has been performing in professional theater productions since she was 12. She has performed all over San Diego with groups such as The Old Globe, San Diego Repertory Theatre, San Diego Musical Theatre and New Village Arts Theatre in Carlsbad. While she played Scout in the New Village Arts' "To Kill A Mockingbird" in 2014, Anne is her first title role.
"I feel very honored to play such an important role in our history," Katelyn said. "This is a role that I've really had to push myself the hardest because playing a character that is not fictional is very challenging. There is actual text about what she was like so I get to step into her shoes and perform the role as she was — a living, breathing person."
MOXIE's small, nine-person cast of mostly adults tells the story that Kaitlyn said is very moving and holds a message of hope as well as capturing the realities of a young girl on the edge of womanhood living her life in an attic from 1942 to 1944.
"As many times as we have rehearsed the show, I cry every time at the end," Katelyn said. "It's very, very powerful. It speaks for itself about the horrors of our past."
Show times are Thursday at 7 p.m., Friday and Saturday at 8 p.m., and Sunday at 2 p.m. Tickets are available at moxietheatre.com. MOXIE Theatre is located at 6663 El Cajon Blvd Ste. N, San Diego, 92115.
---
Get the Del Mar Times in your inbox
Top stories from Carmel Valley, Del Mar and Solana Beach every Friday for free.
You may occasionally receive promotional content from the Del Mar Times.