Bird Rock Coffee Roasters launches cold brew cans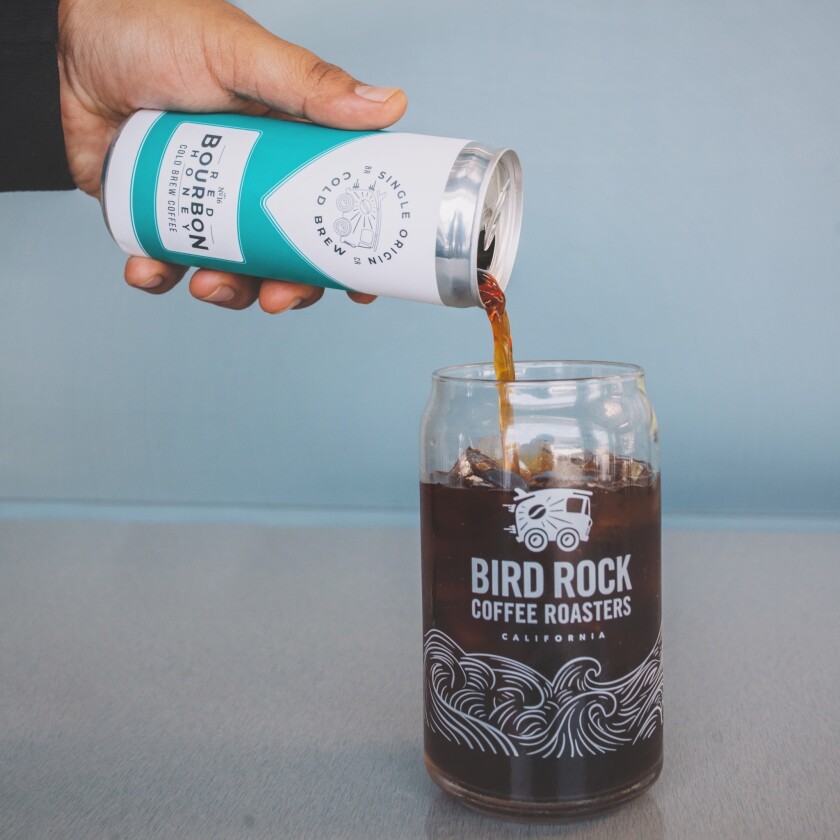 Bird Rock Coffee Roasters has launched its first ready-to-drink product: a single-origin cold brew in a can. The limited release cold brew, a collaboration with BKON, LLC, is made from green coffee beans from the family-owned Café Granja Las Esperanza's Las Margaritas farm in Colombia.
The coffee, which stars red bourbon honey processed beans, received a score of 94 from Coffee Review, the highest scored cold brew made in Southern California.
"We have been wanting to do a cold brew option for a while, and we are thrilled to have found the partner that retains the excellence of our beans," said Jeff Taylor, co-owner of Bird Rock Coffee Roasters. "Our goal is to expand the opportunities to provide the world's greatest coffee to our customers, and when searching for partners in innovation that could bring us to that next level, BKON offered not only the most outstanding technology, but a love for bringing the best flavors out of their ingredients that rivals our own love for coffee."
The Bird Rock Coffee Roasters single origin cold brew cans are 8.4 ounces and are available for sale at all four Bird Rock Coffee locations in San Diego, including Del Mar.
"We have a special relationship with Bird Rock and have always held them in high esteem," said Lou Vastardis, co-founder of BKON. "This cold brew is truly a testament to why Bird Rock Coffee Roasters was selected as Roaster of the Year and continues to produce exceptional products."
---