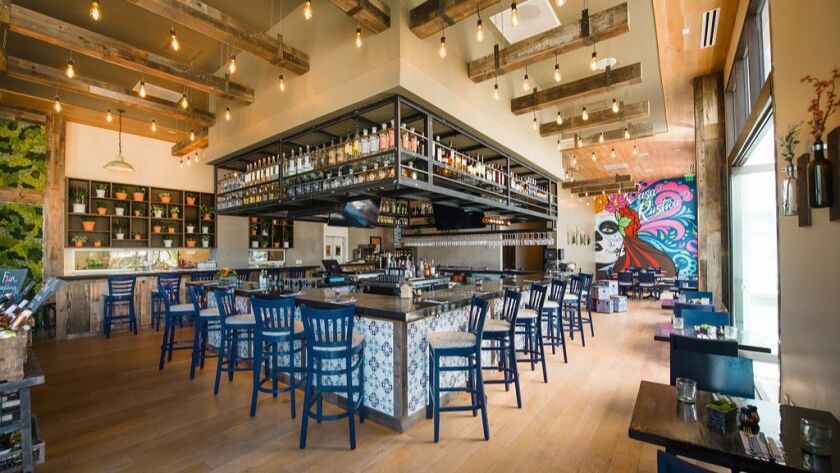 Carmel Valley's festive new Mexican eatery Casa Rústica has opened its doors in the Village at Pacific Highlands Ranch, serving up flavorsome "Fun Mex" specialties matched with refreshing margaritas.
Casa Rústica is a Rise & Shine Restaurant Group concept, adding to the consortium's collection of popular dining destinations, including Breakfast Republic across the way in the Village.
Open daily for lunch and dinner, and weekends open early for brunch, Casa Rústica will offer casual Mexican prepared to perfection. Fajitas, enchiladas and taco plates will satisfy every palate, along with unique specialties such as Mojo de Ajo Shrimp, Ceviche, Nopales Salad and Mole Chilaquiles. Specials include a Happy Hour menu, offered daily from 2 to 6 p.m., Tuesday Date Night deal ($35 menu/per couple), and Wine Wednesday featuring no corkage fee for bottles purchased and consumed at the restaurant.
One of the location's standout offerings is the margarita program, offering both classic renditions of America's favorite cocktail, as well as a full line-up of impressive signature creations. Curated by local cocktail guru Christian Siglin, his menu reflects fresh and simple ingredients and flavor profiles at a generous price point (most under $10).
The 3,300-square-foot restaurant space will be split with complementary sister restaurant California Taco Club. California Taco Club, due to open next month, is a fast-casual restaurant that will feature a smaller rotating menu for those looking for something quick or to enjoy on-the-go.
Casa Rústica is located at 13490 Pacific Highlands Ranch Parkway. For more information, visit casarusticasd.com
---