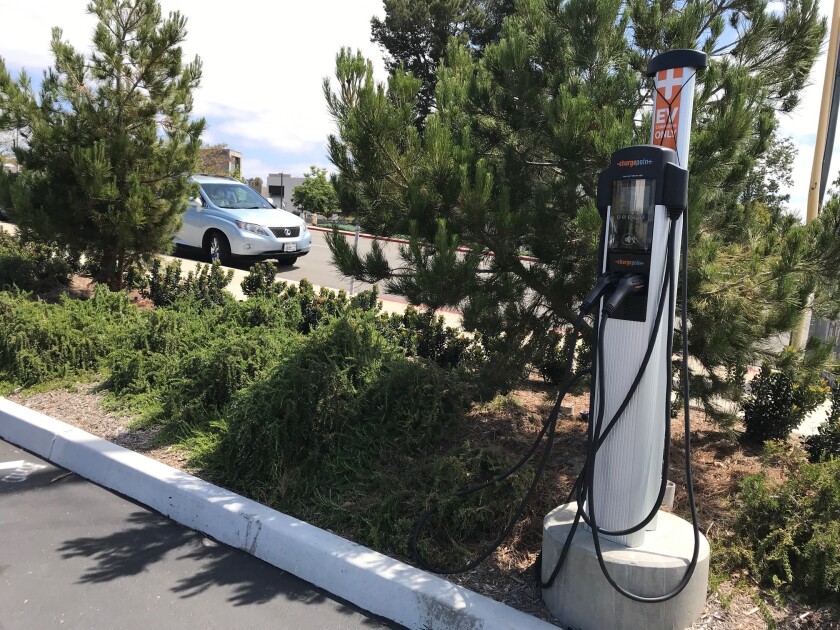 The San Dieguito Union High School District (SDUHSD) is adding electric vehicle charging stations to the parking lots at Canyon Crest Academy and La Costa Canyon high schools. At the May 10 meeting, the board approved spending $25,200 of developer fees for 24 charging stations at CCA and 16 stations at La Costa Canyon High School. Currently, the district has two charging stations at Earl Warren Middle School.
SDUHSD Trustee John Salazar voted against the expenditure.
"I'm just confused, how is this a benefit for education?" questioned Salazar.
SDUHSD Assistant Superintendent Tina Douglas said they have actually had a lot of requests for the charging stations at district school sites and it is a growing need. SDUHSD President Beth Hergesheimer said the purpose is to provide a service for students and staff that come to the school sites.
"We provide parking lots for students and faculty but we don't provide gasoline for them," Salazar said, not convinced of the need. "It's still $25,000 that were not spending on something else."
The stations will be purchased as part of SDG&E's "Power Your Drive" program. The program is a 10-year electrical vehicle charging program that encourages charging EV during lower peak demand periods by installing discounted cost charging stations in multi-family residential, commercial and school locations. Under the program, SDG&E agrees to permit, maintain and service the stations at no cost to the district and the district enters a license agreement with SDG&E to allow them access to the site,
Consumption costs are charged to the user's SDG&E account, not the district. User accounts are restricted to district staff and students in order to discourage the general public from entering school property for the sole purpose of EV charging.
---