Clews pleads guilty to possession, distribution of child pornography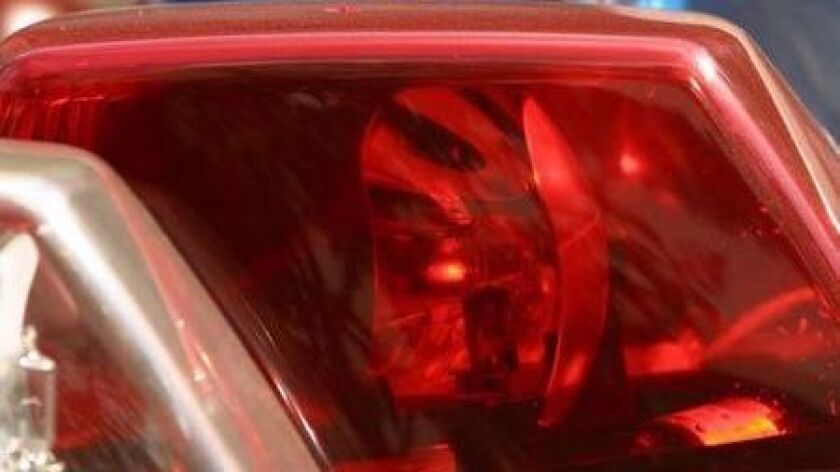 Christian Clews, owner of the Clews Horse Ranch in Carmel Valley, pleaded guilty to one count each of possessing and distributing child pornography in a San Diego federal courtroom on Tuesday, July 18.
Clews, who was arrested and charged in December following an investigation by the San Diego Internet Crimes Against Children Task Force, had previously pleaded not guilty to the charges. He remains free on $150,000 bond, and also is under house arrest and subject to electronic monitoring.
The change in plea came after a plea agreement was reached with prosecutors, according to statements made Tuesday in the courtroom of Magistrate Judge Andrew Schopler. The 25-page plea agreement had not been released publicly as of press-time, and Schopler did not discuss the agreement's details during the change-of-plea hearing.
After the hearing, both prosecutor Janet Cabral and defense attorney Gina Tennen declined to comment. Sentencing before Judge Dana Sabraw was set for Oct. 19.
Clews answered a series of questions posed by Schopler, who sought to ensure the defendant understood the particulars of the criminal charges, and that he had signed the plea agreement willingly. When asked what he pleaded to the charges, Clews said, "Guilty."
Schopler said that although the plea agreement reached between the prosecution and defense provides sentencing recommendations, the judge "has an independent duty to determine sentence," and is not bound by the terms of the plea agreement.
The judge said that each count carries a maximum penalty of 20 years in prison, meaning that Clews could face a maximum of 40 years in custody. Schopler also noted that the distribution charge carries a mandatory minimum sentence of five years.
When asked if he understood the potential sentence he faces, Clews responded, "I do now."
If he is sentenced to prison, Clews would be subject to supervised release at the end of his term, and also required to register as a sex offender, Schopler said.
At Tuesday's hearing, Clews' attendance at church services was also discussed.
While Clews had been attending services up to three times per week at St. Therese of Carmel Catholic Church, he was only allowed to do so if he was accompanied by a church representative or other non-family member approved by court officials.
However, in late June, an attorney for the Catholic Diocese of San Diego wrote to Schopler to say that the church would no longer provide a staff member to accompany Clews to church services.
According to court documents, some church members and parents from Notre Dame Academy, a Catholic school adjacent to the church, were concerned about Clews' proximity to children while attending church services.
At Tuesday's hearing, Tennen, Clews' attorney, said Clews was requesting permission to attend three other churches in the area which are not next to schools. His attorney said the requirement that Clews be monitored during worship amounted to a violation of his constitutional rights of freedom of religion.
Schopler agreed to relax one condition - allowing a family member to serve as Clews' monitor - but he declined to remove the condition entirely.
While there are no schools next to the churches Clews wants to attend, said the judge, "Children still attend churches everywhere."
"I'm trying to meet (Clews) halfway, but I have to maintain the safety of the community," Schopler said.
Clews is a former long-time member of the Carmel Valley Community Planning Group. He stepped down from his seat last November.
According to a complaint filed in federal district court in December, agents executed a search warrant at the Clews Horse Ranch, which includes the family's home, on Oct. 28, following a two-year investigation related to possession and distribution of child pornography.
During the search, investigators seized several electronic devices from Clews and his residence, which contained numerous child pornography image and video files, said the complaint. The court document said Clews admitted on Oct. 28 to possessing and distributing child pornography.
The horse ranch, which is located at 11500 Clews Ranch Road in Carmel Valley, was established in 1992, and offers such services as horse boarding, breeding and riding lessons.
---
Get the Del Mar Times in your inbox
Top stories from Carmel Valley, Del Mar and Solana Beach every Friday.
You may occasionally receive promotional content from the Del Mar Times.