Q&A:Meet the DMUSD candidates
There are three candidates vying for two open spots on the Del Mar Union School District board. The election is Nov. 8. Below, in alphabetical order, are biographies on each candidate and their answers to questions.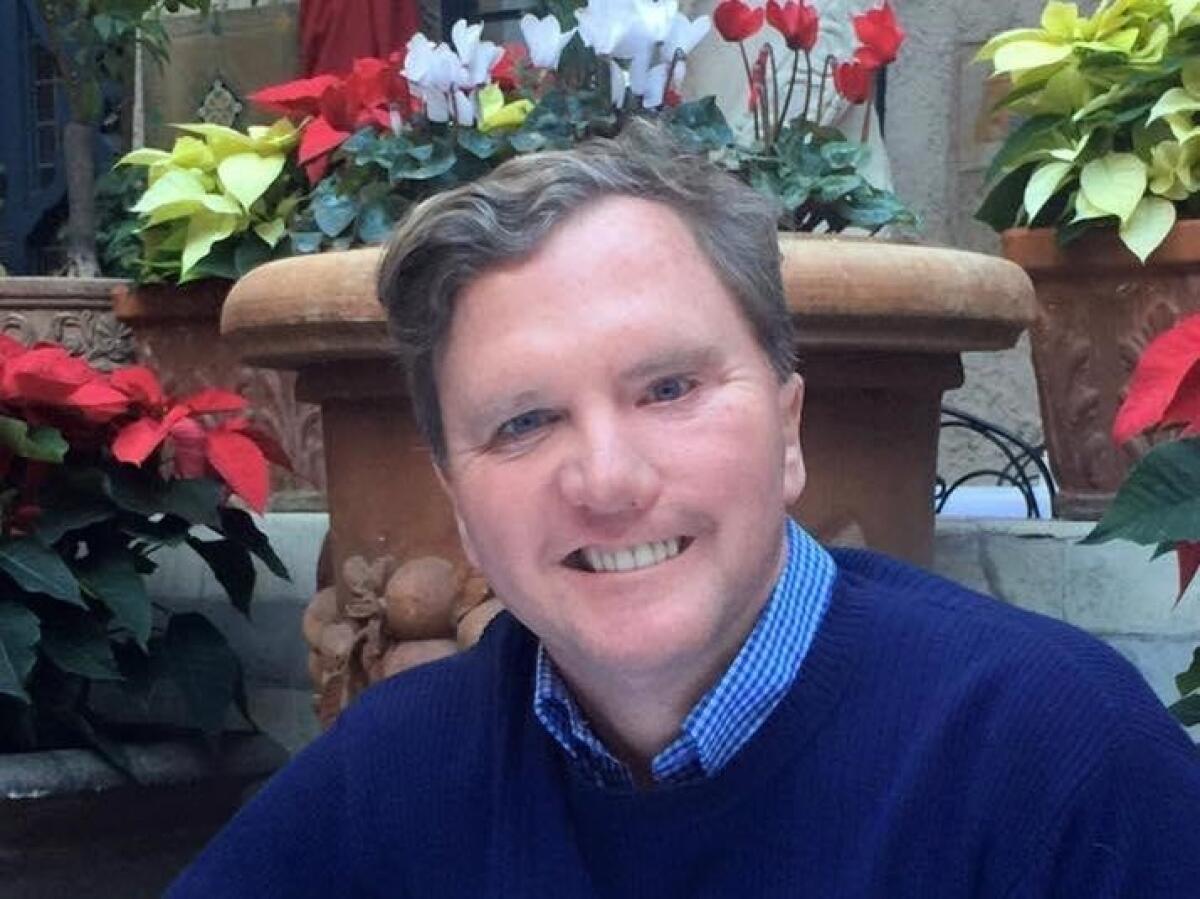 Name: Stephen Cochrane, Ph.D
Occupation: System-wide Director of Teacher Education & Credentialing and Master of Arts in Education degree programs; Education Professor; Current PTA Board Member
Education: Ph.D. in Education, M.A. in Special Education, 5 California State Teaching Credentials/ Certificates, School Administrative Credential, 3 Certificates from Cornell University in Financial Management, Business Management, and Proactive Leadership in Education
Community Service:
Presenter at national and international education conferences and published in peer-reviewed publications on a variety of topics in the field of education.
Advisor to California judges on education matters to the California State Educational Advisory Board in Sacramento.
Current Parliamentarian on the PTA Executive Board at Sage Canyon Elementary.
Member of the Board of Directors to four local non-profit corporations
Former Treasurer, Home Owners Association
Active school volunteer and Dad's Club member at Sage Canyon Elementary
Taught a weekly karate class at Sage Canyon Elementary
Active in Cub Scouts, YMCA Indian Guides, local youth sports, neighborhood events, and Grace Point Church
1. What do you think are the biggest issues facing the Del Mar Union School District?
The district's vision of educating students for the future as innovative and global thinkers is an excellent goal. My 20+ year career in education and expertise in educational technology can help put that vision into action.
Utilization of a Learning Management System (LMS) would significantly improve teaching and learning, and I have the knowledge and experience to help overcome the obstacles to successful implementation of a quality curriculum in an LMS.
Improved student outcomes in the Special Education program would be achieved by putting a greater focus on early, therapeutic interventions by addressing the underlying causes of certain "disabilities" that would lessen or eliminate the learning challenges altogether, rather than merely making classroom accommodations and modifying the curriculum.
2. How would you propose to address those issues?
Since the district has already purchased a Learning Management System (LMS), the next step is capitalizing on this investment by fully implementing it across all classrooms, propelling students into learning and technological environments that they will be facing in college and in future careers. I regularly train teachers on how to effectively implement LMS's into their instruction, using this powerful educational tool to increase student learning.
School special education providers can be trained in early therapeutic interventions. Current research on neuroplasticity shows that our brains are malleable and that cognitive dysfunctions can be lessened by rewiring the brain through early therapeutic interventions. This translates into fewer long-term services and more effective student outcomes.
3. Do you agree with the way the Del Mar Union School District operates? If not, what changes do you think need to be made.
The district, as a whole, is functioning well. I believe it would benefit the community to have someone with a life-long career in education sit on their governing board, since none of the current board members have this kind of extensive expertise in education. It makes sense that a school board should have a governing board member who is a credentialed teacher and regularly works in schools and with teachers. While my opponents are both quality people, they offer similar skills sets and do not offer the strong educational background that I have which would most benefit all the children in this district.
Name: Darren Gretler
www.4dmschools.com, www.facebook.com/4DMSchools
Occupation: Governing board member, Del Mar Union School District; DMUSD parent, Father of two (ages 7 and 4); Assistant Director, Department of Planning & Development Services, 17 years public service with the County of San Diego
Education: B.A., University of California San Diego; M.B.A., San Diego State University
Community Service: Board of Directors, North County Chamber of Commerce; Involved in youth sports; Rady Children's Hospital Foundation; Dad's Club Member, Sage Canyon Elementary School
1.) What do you think are the biggest issues facing the Del Mar Union School District?
DUMSD is a top elementary school district in the state. Our charge is to move forward with an innovative environment for teaching and learning to ensure students are prepared for the future. This includes effective implementation of technology in instructional practices.
Student safety is a top priority. A safe and healthy campus cannot be taken for granted.
Maintaining fiscal discipline and healthy reserves to ensure stability in both good and lean economic times is crucial to ongoing success.
Too many school district boards lose sight of student-centered principles that should drive every action. The board must maintain the district's focus, first and foremost, on success for every student in DMUSD.
2. How would you propose to address those issues?
I want to maintain effective class sizes and the best teachers in every classroom. A well-managed budget accomplishes this. I will support and advocate for smart policies and decisions to ensure an exceptional education for every student.
Safety policies and protocols, including cyber-safety, must be continuously adapted to ensure we are prepared for current-day threats.
With the proper leadership and employing fiscal best practices, we can prioritize our resources and remain fiscally sound while meeting the district's needs.
Key to success is a governance team that offers different perspectives, but works well together. In short, the guiding principle of student success must govern every action.
3. Do you agree with the way the Del Mar Union School District operates? If not, what changes do you think need to be made?
Our current board's collaborative style rises above egos and politics to keep kids at the center of every decision. By insisting each classroom have the brightest teachers and innovative technology, we successfully shape the leaders of the future.
Our fiscal house is in order with a balanced budget and solid reserves.
The school board, the Teachers Association, elected officials, parents and community members endorse Erica Halpern and me. I plan to continue to be part of a team whose role extends beyond board meetings to engage stakeholders and the community to identify and understand needs and issues across the district.
Name: Erica Halpern
Occupation: Governing board member, Del Mar Union School District; DMUSD parent; Mother of three (ages 4, 8 and 10)
Education: BA, Journalism, University of North Carolina at Chapel Hill; MBA, Finance, Columbia Business School
Community Service: PTA president, Del Mar Heights School (2012-13/2013-14); School Volunteer of the Year (2013); DMUSD Facilities Planning Committee (2012-13); DMUSD Strategic Planning Committee (2013-14); School Site Council (2012-14); School Site Strategic Planning Group (2015); Young Del Mar; Founder, Del Mar Foundation's Baby/Toddler Playgroups
1. What do you think are the biggest issues facing the Del Mar Union School District?
Our elementary schools are exceptional and provide top-notch education. We have a strong and cohesive leadership team that works productively to get results for kids and carefully manages our tax dollars with a balanced budget.
Yet we have seen how fractured school boards can derail even the best educational programs. We cannot take for granted that we now have an effective and collaborative board with the results that follow. The new test scores show that we have among the very best schools in the state. Re-electing Darren Gretler and me will ensure our good work continues.
2. How would you propose to address those issues?
Budget discipline and careful planning are what protect our stellar educational program. My finance and business background gives me the perspective to ensure the district operates effectively. Our family will have children in DMUSD for most of the next decade, so I care very much that our schools are viable now and in the future.
Our board makes the most of our taxpayer dollars by scrutinizing expenditures and strategically allocating resources. We keep a healthy reserve balance so that, even in a downturn, we can preserve low class sizes and retain our highly-trained teachers.
3. Do you agree with the way the Del Mar Union School District operates? If not, what changes do you think need to be made.
Our district is guided by our Strategic Plan, which was developed with the involvement of teachers, parents and community members. We are laser focused on priorities like expansion of our science curriculum, unparalleled teacher training, the rollout of the PowerSchool learning management system, and technology tools in the classroom. We offer wide-ranging and comprehensive special education services to ensure that every child can realize his or her potential.
A priority I view as particularly essential is increasing the transparency and accessibility of information. The district is providing more and better information online about our budget and priorities and has committed to community engagement.
Get the Del Mar Times in your inbox
Top stories from Carmel Valley, Del Mar and Solana Beach every Friday for free.
You may occasionally receive promotional content from the Del Mar Times.