Lawsuit alleges widespread sexual harassment of workers at Fairbanks Ranch Country Club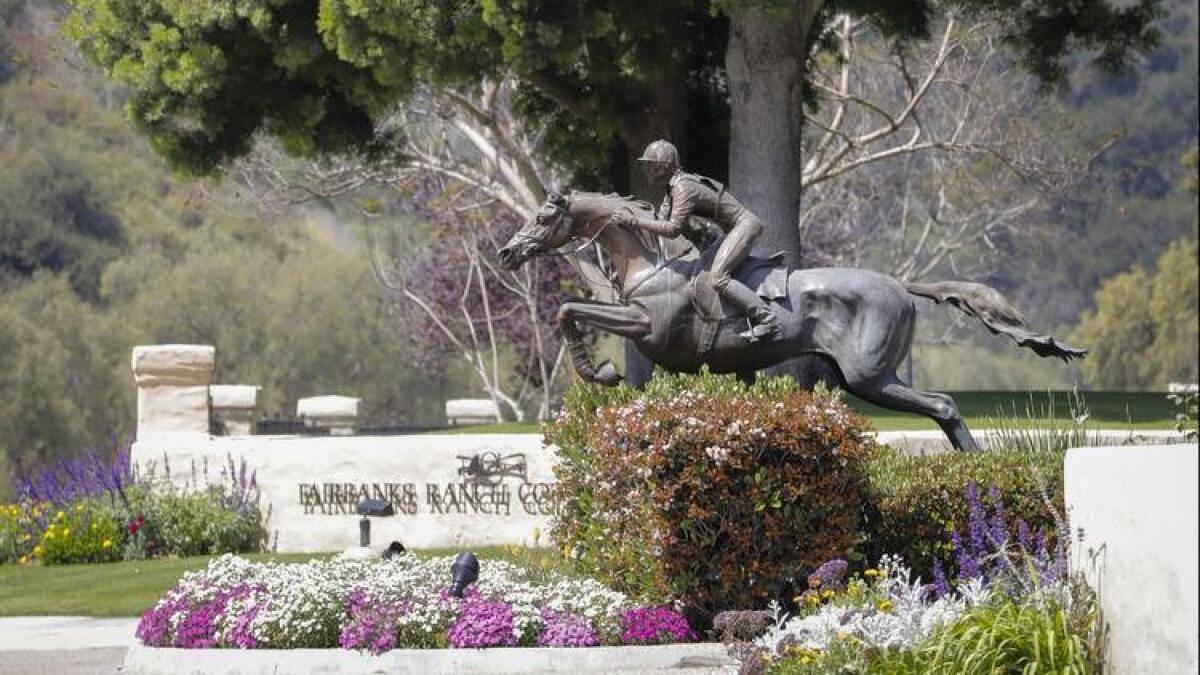 Fairbanks Ranch Country Club is facing a federal lawsuit accusing the club of failing to protect female employees from a general manager who allegedly groped them, solicited nude photographs and even offered one woman to male customers for lap dances.
The federal Equal Employment Opportunity Commission filed the lawsuit Thursday, Aug. 9, after the agency and the club failed to reach a pre-litigation settlement, the agency announced in a news release. The lawsuit alleges the club violated laws against sexual harassment and discrimination and retaliation against employees who complain.The general manager was the club's sole decision-maker and could hire and fire employees at will, according to the EEOC. He allegedly used his power to require sexual favors in exchange for job benefits and threatened to fire or cut the work hours of employees who refused. The hostile workplace allegedly had some of the women feel their only option was to quit their jobs.
"The allegations of this case are especially shocking, being that a general manager was involved," Christopher Green, director of the EEOC's office in San Diego, said in a statement. "Having ultimate hiring authority does not permit leveraging that power to take from those who work for you."
The EEOC also alleges the manager choked one of the club's female employees.
Because the manager's sexual harassment was so prevalent at the club, other male employees felt free to sexually harass their female coworkers as well, the EEOC alleged.
Annie Appel, executive vice president for The Bay Club Company, a group of private member clubs including Fairbanks Ranch Country Club, provided a statement Thursday, Aug. 9, in response to a request for comment on the lawsuit.
"The Bay Club Company is aware of the EEOC's allegations and will respond in a timely manner to the claims made in the complaint," the statement said. "TBCC is committed to a safe, harassment free work environment for everyone."
The EEOC's lawsuit seeks compensation and punitive damages for the alleged victims and a court order to prevent Fairbanks Ranch from future discrimination.
--Morgan Cook is a reporter for The San Diego Union-Tribune
---
Get the Del Mar Times in your inbox
Top stories from Carmel Valley, Del Mar and Solana Beach every Friday for free.
You may occasionally receive promotional content from the Del Mar Times.