Local girl is top fundraiser in FARE Food Allergy Walk
Carmel Valley's Charlotte Bailey participated in her sixth annual FARE Food Allergy Walk on Oct. 1 and was recognized as the event's top fundraiser, raising over $4,000 for Food Allergy Research and Education.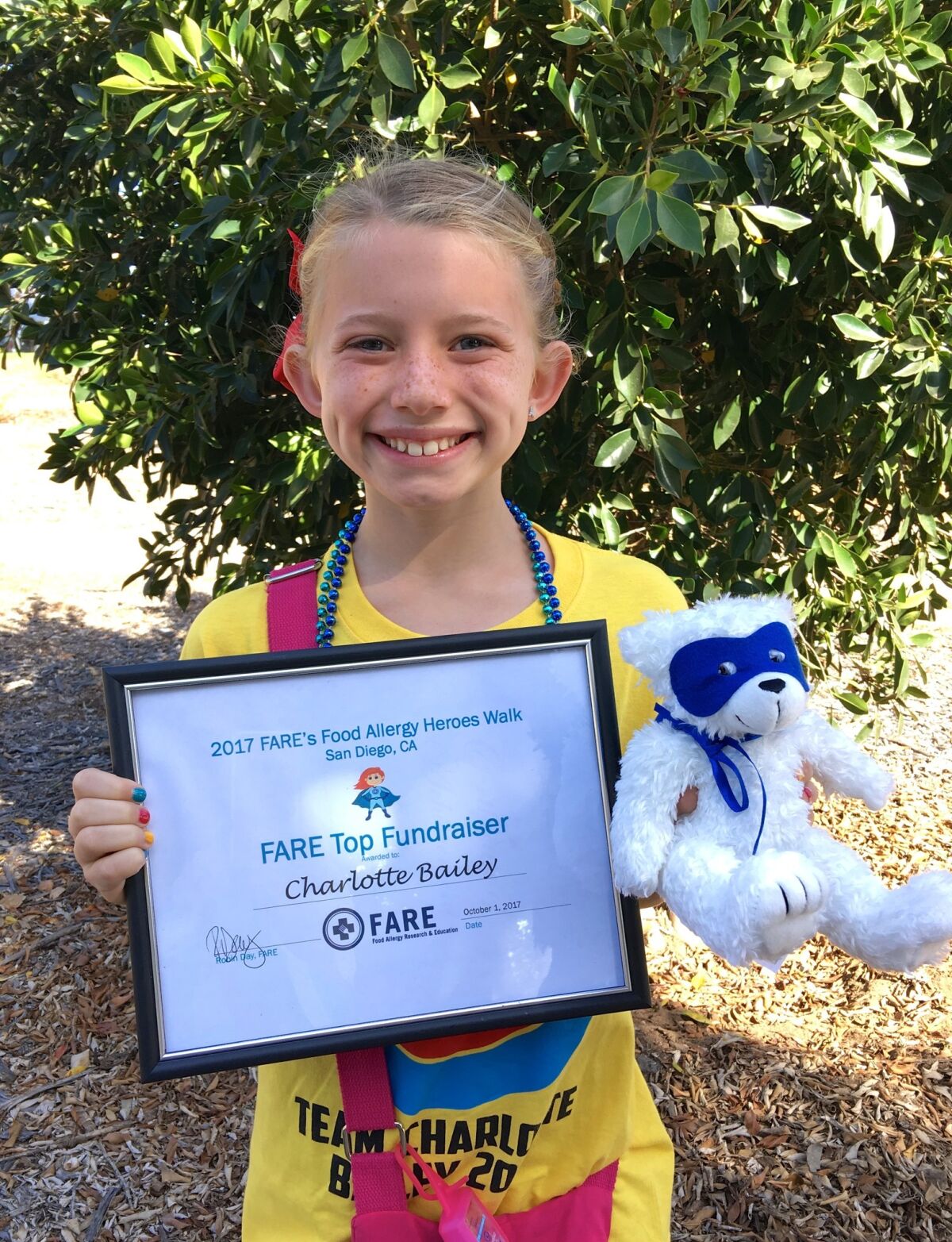 Charlotte, a sixth grader at Solana Pacific Elementary School, has a life-threatening allergy to peanuts. At the walk, held at San Dieguito Park, Charlotte had a chance to give a speech about what life is like with her allergy.
"Having an allergy makes me feel a lot of things. Sometimes I feel mad because I think, 'Why me? Why do I have to have an allergy?' I also feel sad when I'm I am not able to participate in everything that other kids can. I can feel scared when I think of what can happen to me if I have an allergic reaction," Charlotte said. "But mostly I feel loved. My family and friends have spent so much time keeping me safe and teaching me how to keep myself safe."
Since a young age, Charlotte has become her own advocate. She carries her own Auvi-Q or Epi-Pen and is trained how to use it on herself. She orders her own food and always tells servers about her allergy. Her friends know to pack nut-free lunches and snacks so they can sit with her at school.
"One of the best ways I help to stay safe is by teaching others. Together with my family I am able to teach my friends, my school and my coaches," said Charlotte,11. "Teaching others helps people understand the seriousness of food allergies. When people understand, they are most willing to help me."
The theme for this year's walk was Food Allergy Super Heroes and Charlotte chose the Wonder Woman's logo to represent her team.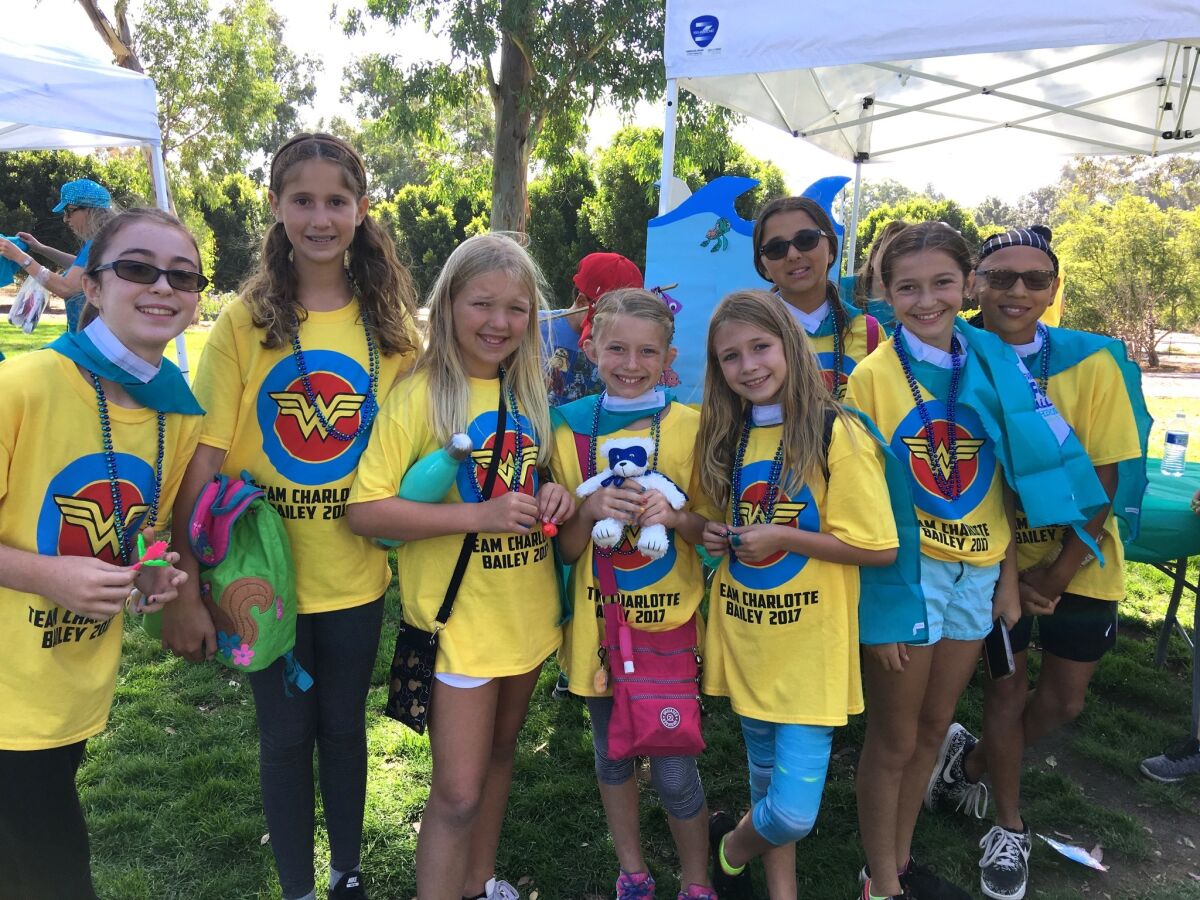 ---
Get the Del Mar Times in your inbox
Top stories from Carmel Valley, Del Mar and Solana Beach every Friday for free.
You may occasionally receive promotional content from the Del Mar Times.