Ambassador of Ireland opens Firmwave U.S. office in San Diego's Carmel Valley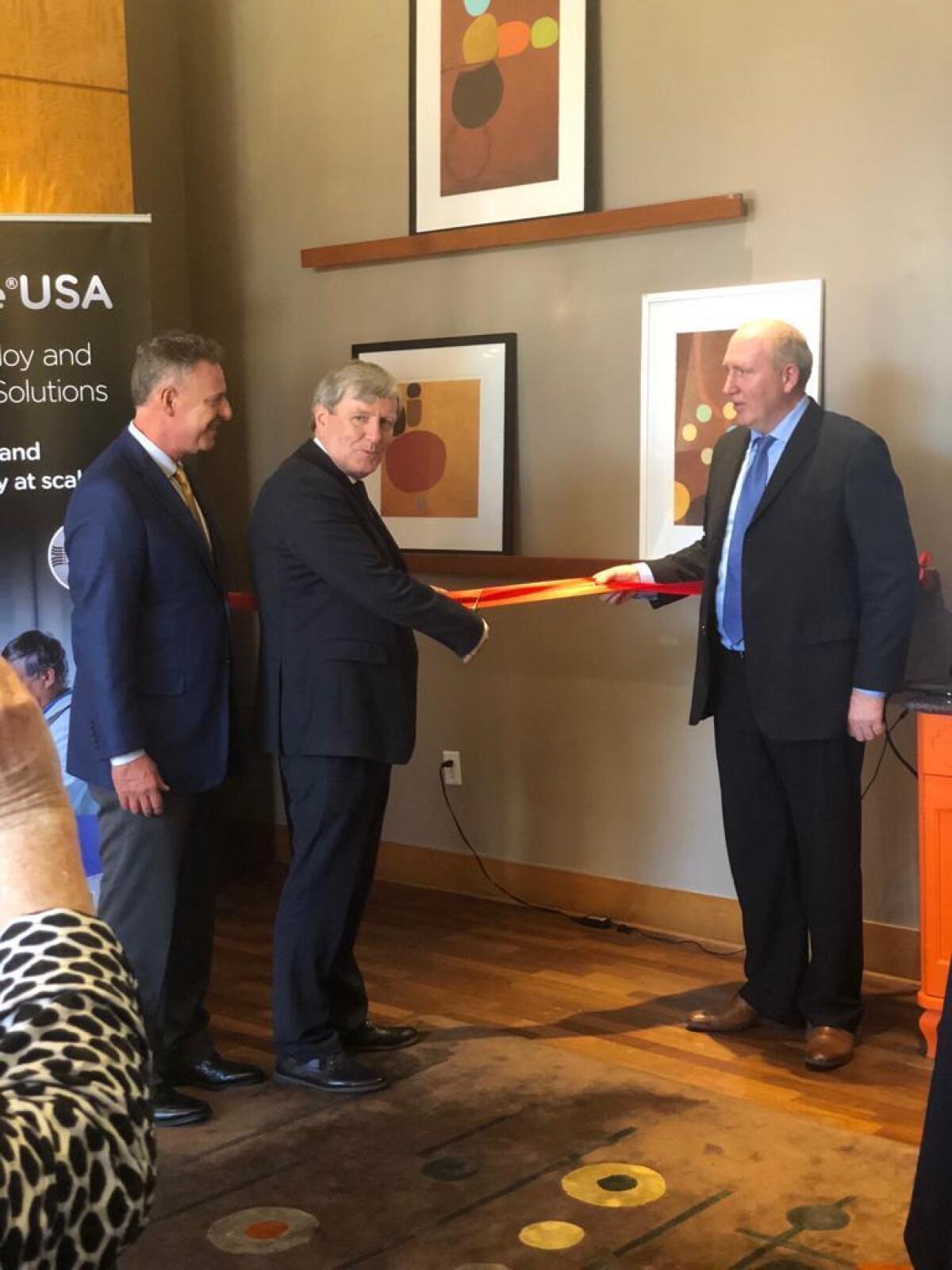 Dublin-headquartered Internet of Things solution provider Firmwave has opened an office in Carmel Valley, as it seeks to support the company's expansion in North and South America, according to a news release. Firmwave has been on an upward trajectory since founding in 2015, with 2018 its busiest year yet. Over the past three years the innovative IoT solutions company has experienced comprehensive market penetration within Ireland and the UK. TechIreland named Firmwave as an IoT provider to watch in 2018 in its IoT sector review of 2017 and the firm has doubled staffing since 2016, employing 22, with offices in Ireland, Poland and now in the U.S.
The office was opened Oct. 26 by the Irish ambassador to the United States, Daniel Mulhall, who described it as a significant achievement for the firm.
"Firmwave is a highly innovative Irish company, rapidly growing its export markets and technology base with the opening of this office," he said. "Today's announcement of the opening an office in San Diego, California, is a fantastic milestone achievement and an indication of its commitment to the U.S. market."
Congressman Scott Peters who attended the opening went on to say, "There's no better place for a growing company, like Firmwave, than San Diego. We have the largest city-based Internet of Things platform in the world, a thriving technology sector, and top talent pool. It's the reason foreign companies choose to invest in our region, which creates jobs and fuels economic growth. I look forward to seeing Firmwave become an integral part of our innovation ecosystem."
Firmwave develops secure end-to-end solutions for the growing IoT markets. The firm's technology taps into the trend for connected solutions, creating the "Internet of Things," underpinned by a secure device life-cycle management platform providing remote device setup, deployment of updates and configuration of devices. The solutions enable remote collection of data from sensors and machines customized for use in industrial, medical and agricultural applications.
CEO Adrian Burns said "We are enabling our customers to innovate much faster as digital transformation permeates all market segments. Building secure connected solutions and managing them for up to 10 years remains extremely challenging and our platform provides security and reliability at scale, allowing our customers to focus on innovation and market differentiation rather than building complex infrastructure."
The U.S. operation in Carmel Valley will be headed up by the company's NA President of Sales, Russell McHugh, originally from Leitrim.
"It is a natural expansion to open an office in California, Firmwave already has solid relationships in place with major international and U.S. suppliers and partners, including Intel, HealthBeacon, Taoglas and others. The U.S. is the main market globally for the adoption of connected solutions and we are bringing a premier offering already validated in the UK and Ireland," McHugh said.
Firmwave has worked closely with Enterprise Ireland since founding and are joined by Sara Hill, Enterprise Ireland, who said at the opening event, "I am delighted to be at the opening of Firmwave USA to support the company's growth activities. A key focus for Enterprise Ireland is helping companies like Firmwave to start-up, innovate and scale internationally, Firmwave is a really great example of an Irish company with global ambition, having already secured blue-chip multi-national customers."
For more information, visit www.firmwave.com.
Get the Del Mar Times in your inbox
Top stories from Carmel Valley, Del Mar and Solana Beach every Friday for free.
You may occasionally receive promotional content from the Del Mar Times.