How the engineer became a children's book author
Carmel Valley children's book author Henry Herz has a big September ahead, celebrating the release of three new picture books. A total of eight of Herz's books have been published since the process improvement engineer found a knack for telling stories seven years ago.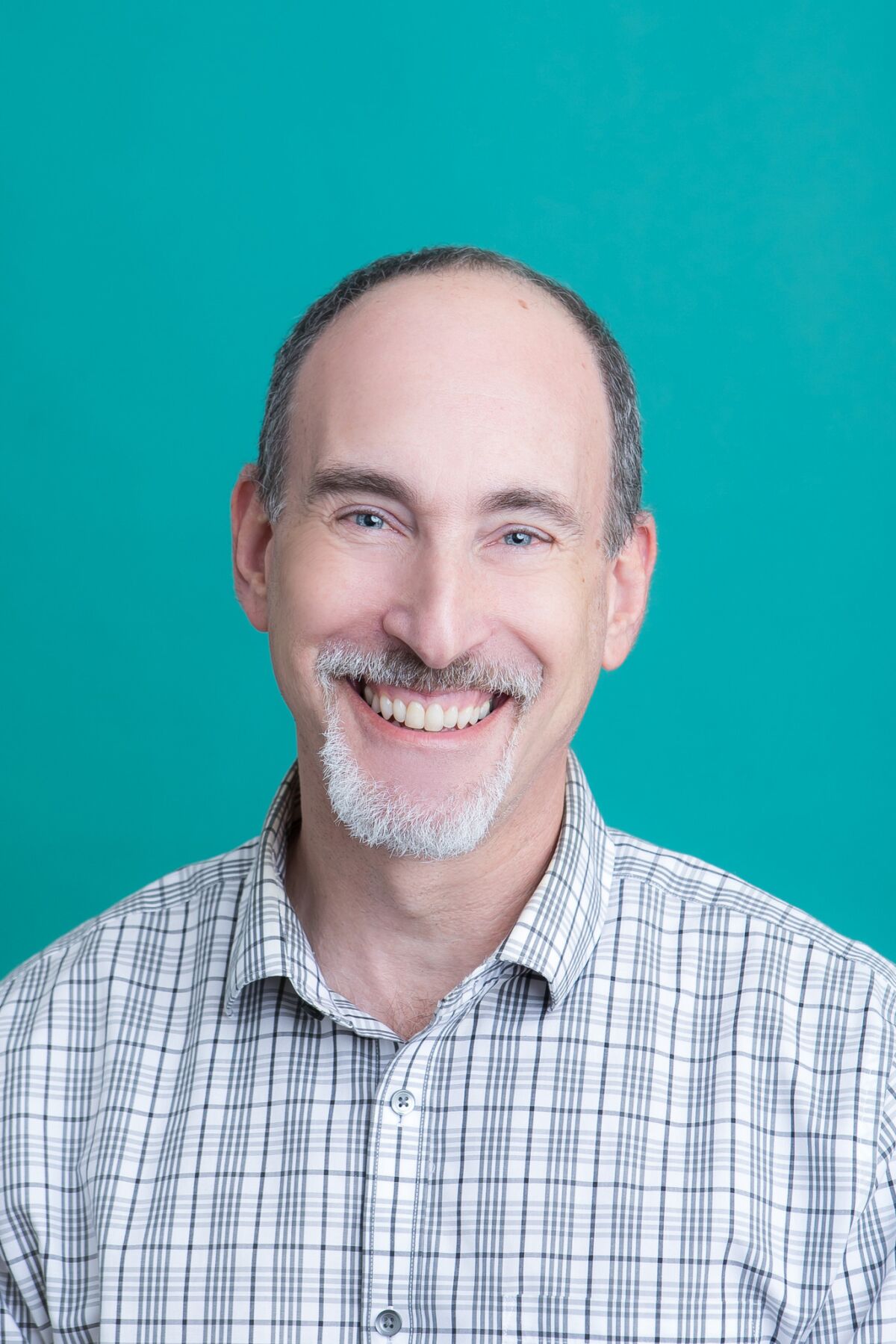 Familius Publishing will release "Alice's Magic Garden" on Sept. 1, Pelican Publishing's "How the Squid Got Two Long Arms" comes out on Sept. 4, and Schiffer Publishers will drop "Good Egg and Bad Apple" on Sept. 28.
"I didn't see it coming," Herz said of his children's book career, which began when he started writing with his young sons, Josh and Harrison, as a way to get them interested in his favorite genre, fantasy.
Together they self-published books until Herz went out on his own, finding publishers for his next five books—last year he released "Cap'n Rex and his Clever Crew" about a dinosaur pirate.
"It was a surprise to me and I really enjoyed it," Herz said of being bitten by the writing bug.
Herz has found the most success with fractured fairy tales such as "Monster Goose Nursery Rhymes" and "Little Red Cuttlefish." His latest book "Alice's Magic Garden" is Herz's imagined prequel to "Alice in Wonderland".
The idea for the Alice book evolved over time and Herz drew inspiration from the book "A Sick Day For Amos McGee" by Philip C. Stead, a story about an elderly man who cares for the animals at a zoo and when he gets sick, the animals care for him.
"I wanted to write a story about a girl who is kind to flowers and creatures in a garden and in turn they become magical creatures," Herz said.
It started with gnomes and trolls and elves but after he sold the story to Familius, he worked together with his editor to morph the story into a tale of the famous Alice, which changed the types of characters she encountered in the garden and changed the setting from contemporary to Victorian times.
Alice's love touches an ordinary caterpillar, a lory bird and a white rabbit, and magical things start to happen, transforming her dreary dull and gray world full into one of color, assisted by the illustrations of Natalie Hoopes.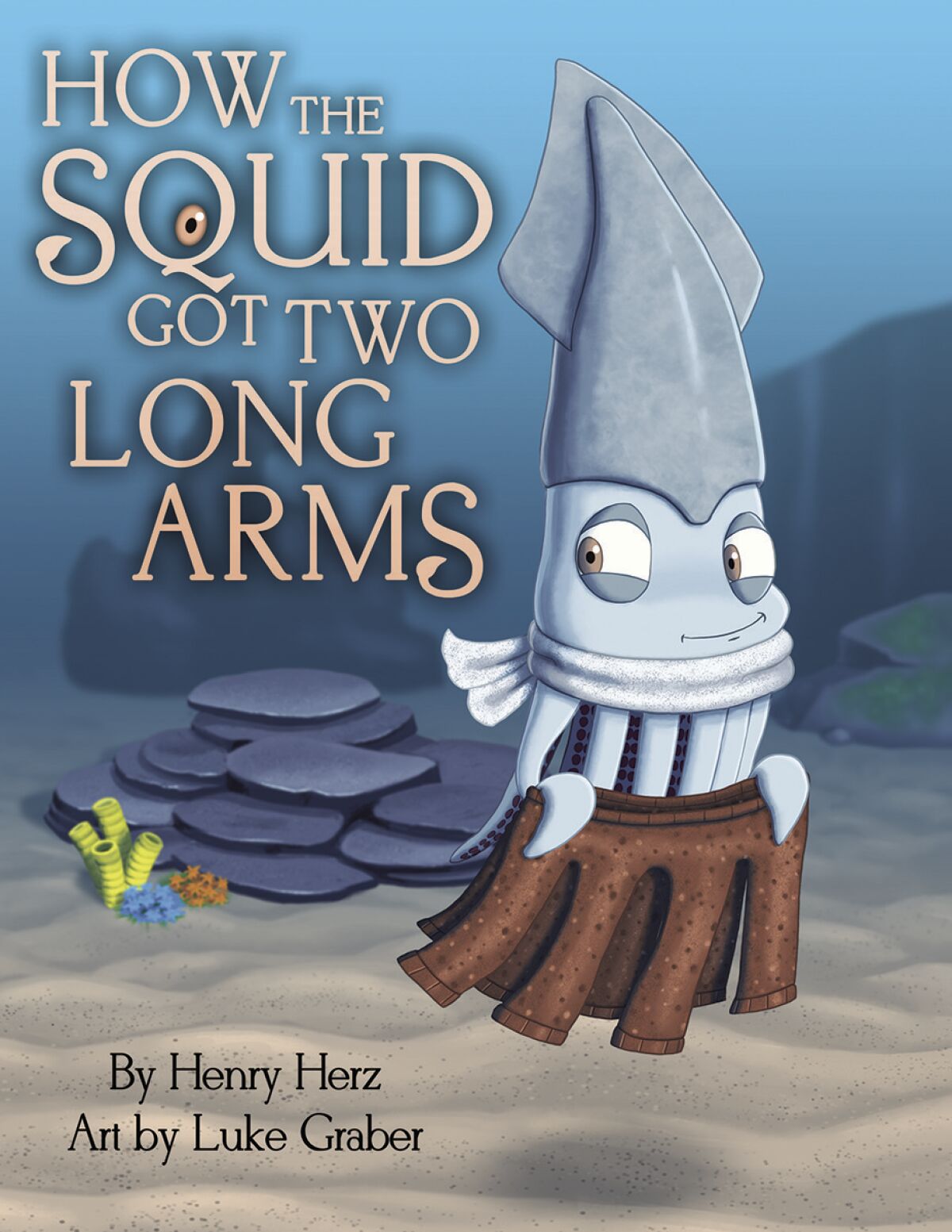 "How the Squid Got Two Long Arms" is a classic "just so story," a genre made popular by Rudyard Kipling that provides a narrative explanation for biological traits of animals.
"He's a larcenist squid who's always stealing other people's clothing and he gets his comeuppance in the end," Herz said of his title character squid.
Herz said he was playful in the style of writing for the book, using old-fashioned and "fancy" language and alliterations. His favorite line: "Gliding past some seaweed and over a reef, the squid spotted an eel wearing a cap, but not just any cap, a spectacular, wondrous and warm cap the likes of which he had never before beheld."
Illustrator Luke Graber brought "Squid" to life in a comic book-style look, giving the creatures big expressive eyes. Graber also provided the illustration for Herz's third fall book "Good Egg and Bad Apple," a wordplay book full of food idioms, telling the story about how Bad Apple and Second Banana bully all of the other foods in the fridge.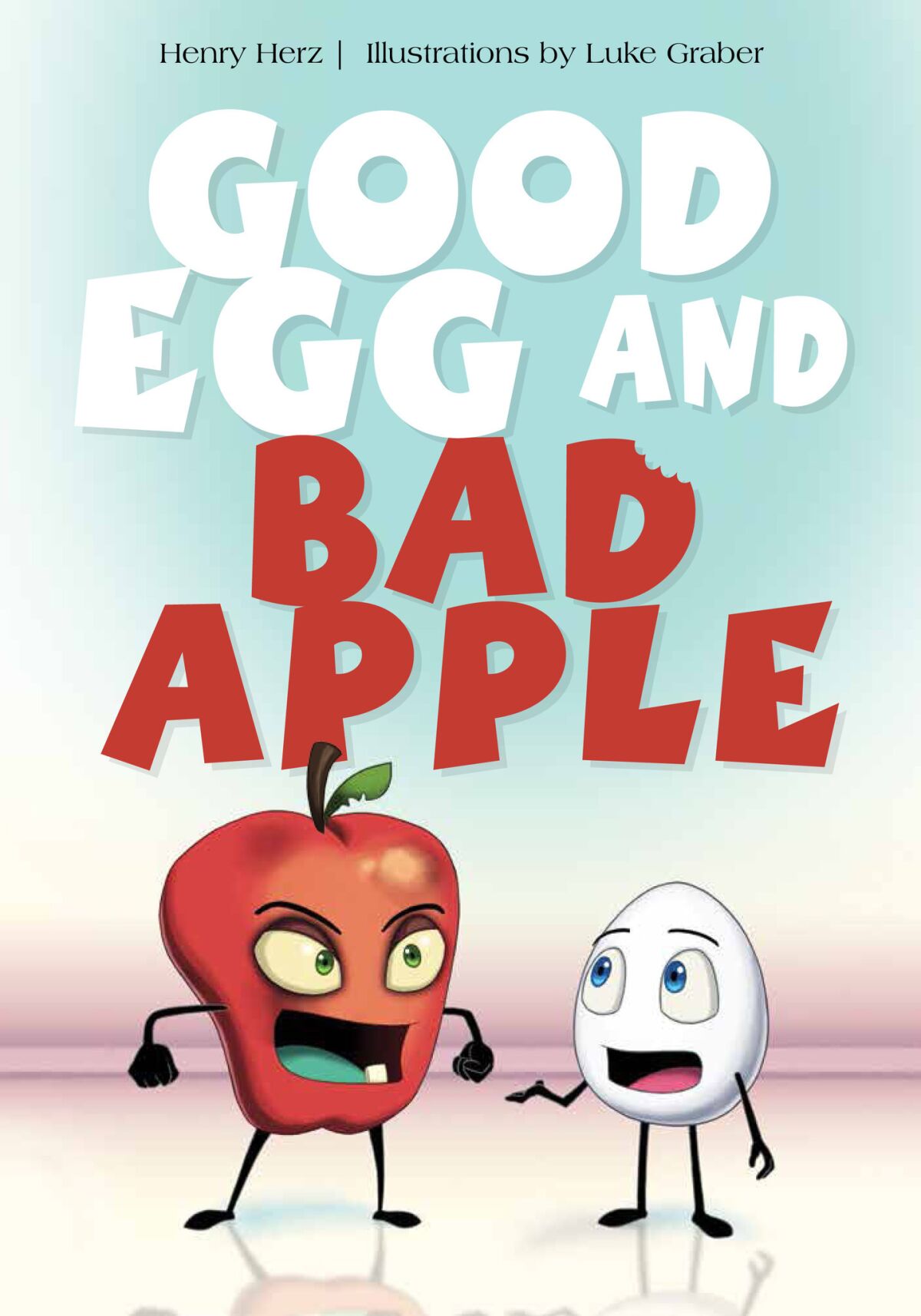 "I was pleasantly surprised by how many types of food word plays there are out there, there's a lot," Herz said. "I had to dial it back because I went a little overboard."
The idioms are all explained in the back of the book, encouraging curious children to learn more about language.
Herz said being an author comes with the challenging task of writing and promoting new books simultaneously. He has a full slate of book signings and readings set up, including an appearance at this weekend's San Diego Festival of Books on Aug. 25 at Liberty Station, the OC Children's Book Festival on Sept. 30 and a triple book launch at Mysterious Galaxy Books in Clairemont on Oct. 7.
On Oct. 20 he will be a part of the Cephalopod Celebration at the Scripps Birch Aquarium for his cephalopod-based books "How the Squid Got Two Long Arms" and "Little Red Cuttlefish."
The process to publish a book can take a year and half to three years so Herz said it's important to always keep writing. With two books slated to come out next year, he is working on multiple ideas for picture books and is also looking to expand his repertoire into middle grade novels.
Since 2014, Herz has served as a moderator for sci-fi, fantasy and children's literature author panels at various conventions. At Comic-Con this year, Herz was the moderator for a panel of young adult authors of fantasy books, sharing the stage with New York Times bestselling authors Livia Blackburne, Kevin Hearne, Victoria "V.E." Schwab, Maggie Stiefvater and Laini Taylor. The room was filled, there were no empty chairs and there was a line to get in, some got turned away.
"It's always thrilling to do because these are writers at the top of the industry, I had to pinch myself," Herz said.
Herz is still trying to picture being among those top writers. For him, writing is not a hobby but it's not a job yet—the engineer writes for the joy of it and knows it will be something he does for the rest of his life.
"For now I want to become the best writer that I can be, that's the constant journey," Herz said.
The books are available for pre-order on Amazon.com.
---
Get the Del Mar Times in your inbox
Top stories from Carmel Valley, Del Mar and Solana Beach every Friday for free.
You may occasionally receive promotional content from the Del Mar Times.