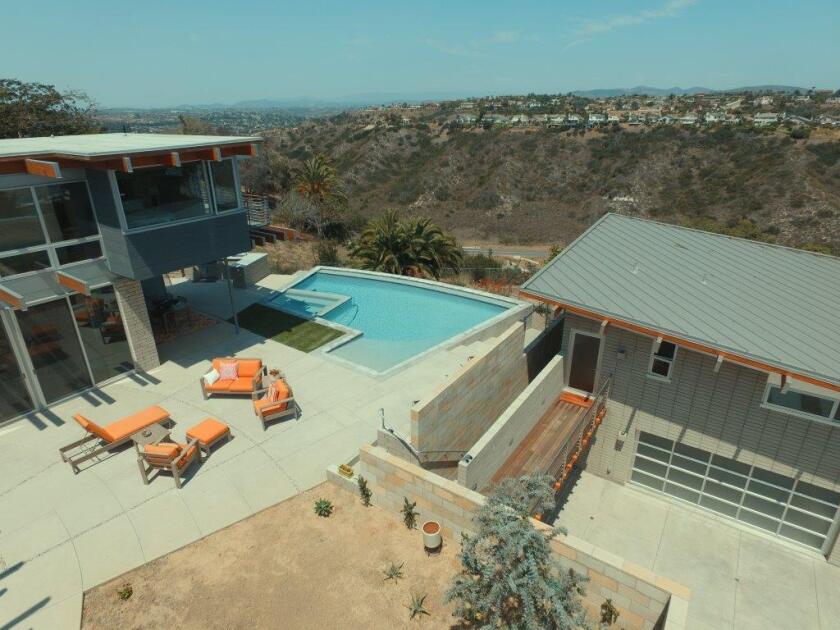 On Saturday, Oct. 13 the Modern Architecture+ Design Society (MA+DS) returns to San Diego for the 2018 Modern Home Tour, presented by D3Home.
The annual event gives regional architects, designers and home builders the opportunity to showcase their work to the community in which they work. In turn, the self-guided tour gives the community an opportunity to engage the minds behind the designs and ask questions as they explore some of San Diego's modern homes inside and out.
"The San Diego Modern Home Tour is one of our two California tours, and one we look forward to every year," said James Leasure, MA+DS founder and president. "Southern California's movement in modern architecture and design is quite special and unique. There is something new and exciting to see each year we come back, from modern renovations of older coastal homes, to brand new modern homes."
The seven homes on this year's tour are located across San Diego in Mission Hills, University Heights, Bay Park, Pacific Beach, La Jolla and Encinitas, which features an L-shaped new modern home designed by Steven Lombardi Architects, sitting on top of a hill with 360 degree views of the mountains, Pacific Ocean and the Batiquitos Lagoon.
Participating homes will open their doors for viewing from 11 a.m. to 5 p.m. on Saturday, Oct. 13. Tickets to see all homes are $40 in advance and $50 on the day of the tour. Details on participants can be found at sandiegomodernhometour.com
---