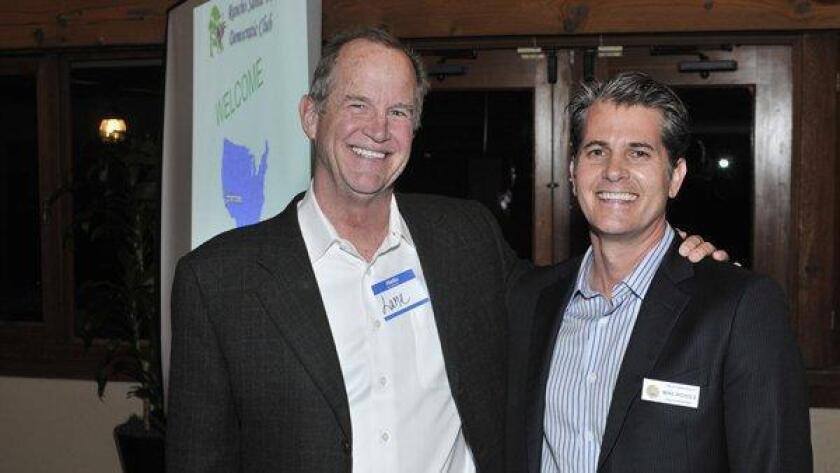 Mike Nichols, Solana Beach's longest-serving member of the city council, has unexpectedly resigned his seat with nine months left on his four-year term.
Mayor Ginger Marshall announced at the council's March 14 meeting that Nichols "tendered his resignation as of Monday, March 12." She did not offer details other than to say that the remaining four councilmembers will discuss how to fill the vacancy at their next meeting, on March 28.
Neither Nichols nor the city have disclosed the reason for his departure. For two of the council's previous four meetings—Feb. 28 and Jan. 24—Nichols participated via telephone from Wilmington, N.C., where he grew up.
"I am saddened to step down after so many years on the council but need to put all my focus and energy toward family at this time," Nichols said in a March 15 message to this newspaper.
Nichols was first elected to the city council in 2006. He won his re-election bid in 2010, then was re-appointed in 2014 after the city canceled that year's election for lack of candidates. He served as mayor in 2009, 2013 and 2017.
Nichols hinted at the strains of public service during the council's Dec. 13 ceremony in which he passed the mayor's gavel to Marshall. Nichols called his wife Heather to his side as he gave thanks for the opportunity to represent Solana Beach.
"And thank you to my wife, because she puts up with a lot of stuff," he said. "This is not just a single person's job; this is a family's job. We've got a little 2-year-old at home, and there are nights when I leave and she's got to do all that work and I feel bad and I come home and I'm like, 'How did it go with the put-down?' and I hear all those stories. So thank you, Heather, for all you do to help me to be able to do this."
---