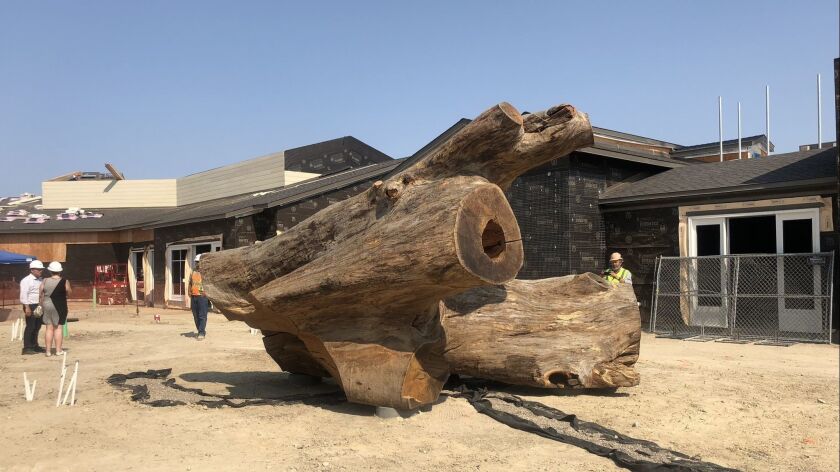 Kilroy Realty selected nationally-acclaimed artist Evan Shively to create an integrated public art installation at Carmel Valley's One Paseo mixed-use development. The unique reclaimed wood sculpture was craned onto the property on Del Mar Heights Road on Friday, Aug. 10.
Shively's sculptural practice utilizes the organic form and enormous scale of fallen trees to investigate the intersection of human culture and the natural world. Past projects include works commissioned for the Facebook Campus in Menlo Park and The Exploratorium in San Francisco.
Shively created a sculpture for One Paseo that will be accompanied by functional wood elements that the general public can interact with. Shively was on site to oversee the installation.
For One Paseo, Kilroy worked with DPA Fine Art Consulting and the City of San Diego Commission for Arts and Culture to coordinate the site-specific piece for the public art plaza.
The first One Paseo tenants are expected to open in early 2019.
---