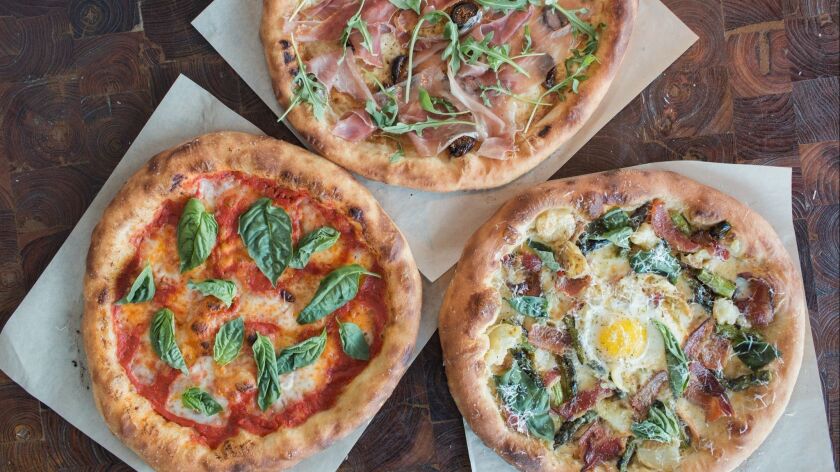 Kiltoy Realty has hand-picked three new restaurants to join Carmel Valley's incoming One Paseo development, including Joe & The Juice, a juice bar and café that serves freshly prepared juices, shakes, coffee and sandwiches; The Butchery, a full-service butcher shop for high-quality meats, artisan cheeses, craft beers, and wines; and North Italia, a modern Italian neighborhood restaurant.
Located on the corner of Del Mar Heights Road and El Camino Real, the mixed-use One Paseo will bring shops, restaurants, apartments, offices and public gathering spaces.The first tenants of the retail portion plan to be open by the first quarter of 2019. The first residential move-ins could also occur in the first quarter next year.
The newest announced tenants join a lineup that includes Shake Shack, Tender Greens, International Smoke and more.
"Our original goal was to create a dynamic mix of dining options from fast-casual to sit-down restaurants that will give the community a selection of great choices for breakfast, lunch and dinner," said Nelson Ackerly, senior vice president of Kilroy Realty. "We could not be happier with the restaurant tenants who have joined the One Paseo community—some are local favorites, and several are internationally-recognized eateries."
Other tenants that have been announced include Tocaya Organica, Sweetfin Poké, Ways & Means Oyster House and Parakeet Cafe.
"In the next few months, we look forward to announcing an exciting mix of retail tenants and programming that complements this mix of restaurants," Ackerly said.
Founded in Copenhagen in 2002 by CEO Kaspar Basse, Joe & The Juice has more than 70 stores worldwide, incuding a spot in West Hollywood. The shops specialize in high- quality, natural, and organic ingredients in its freshly prepared juices, shakes, coffee, and sandwiches in a fun, artsy environment.
The Butchery has three Orange County locations, all stocked with the highest quality beef, pork, poultry and cheeses sourced from the finest farms, ranches, and purveyors. Selections can be hand-cut to order and specialty meats such as dry-aged beef and wagyu, as well as exotics like bison and venison are also offered. The Butchery also serves up locally-made sausages, ground beef prepared in house, its popular chips and salsas, and a vast selection of high-end wine and craft beers.
North Italia is the modern Italian, neighborhood restaurant from the Fox Restaurant Concepts, the group behind Flower Hill Promenade's Flower Child. The North culinary team starts from scratch to create Italian favorites and seasonal dishes every day. The restaurant aims to be a great spot for friends and family.
For more information and updates about One Paseo, visit onepaseo.com.
---