New Pacific Arts Dance Center opens in Carmel Valley
The new Pacific Arts Dance Center, a merging of Royal Academy of Performing Arts and Del Mar Ballet, has opened in Carmel Valley's Merge center.
The two dance studios came together after being forced out of their Sorrento Valley locations due to zoning violations — Del Mar Ballet had been at its location for eight years and Royal Dance Academy had been in Carmel Valley for 13 years before building a state-of-the-art new Royal Academy of Performing Arts (RAPA) in Sorrento Valley in 2014.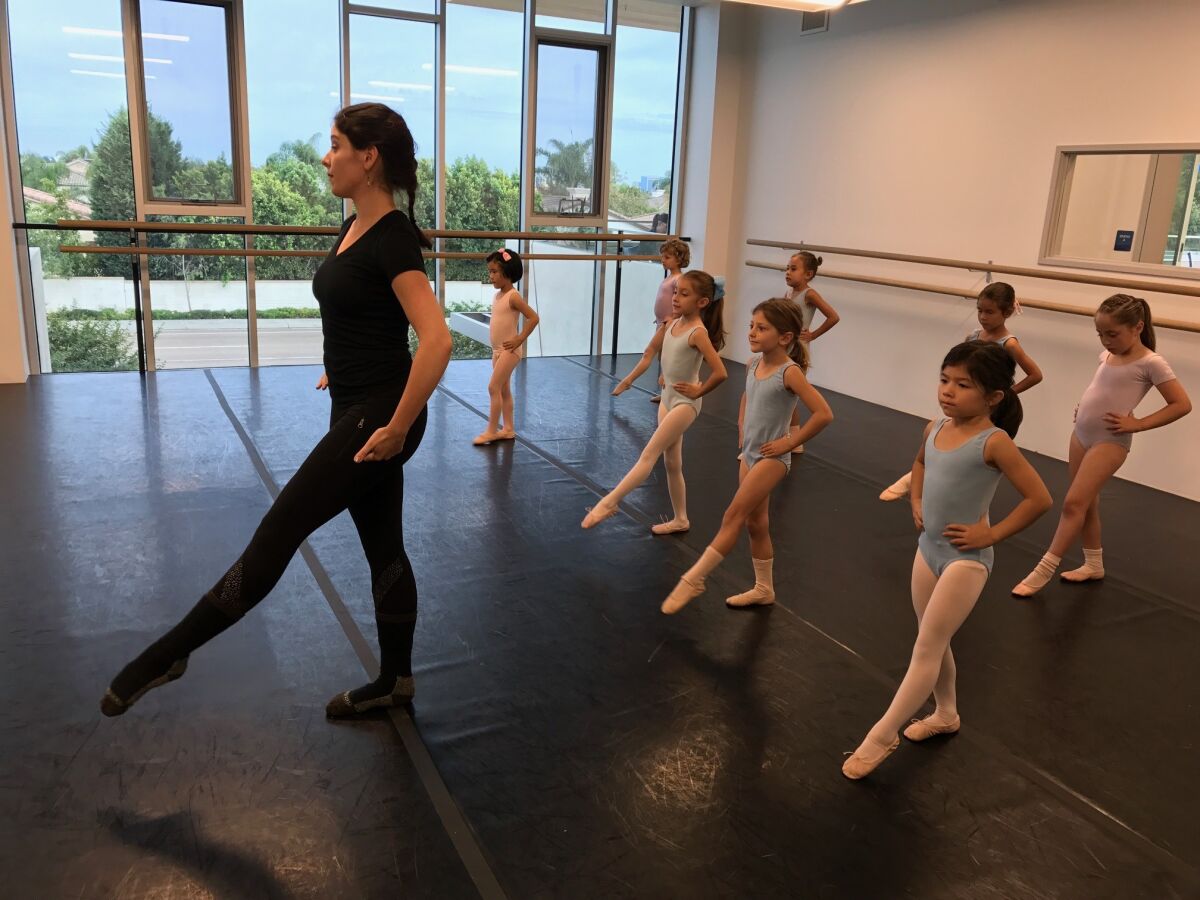 "I've got to say when we closed RAPA, our final day, it was heartbreaking," said owner Francine Garton. "To close the facility and everything we worked so hard for was traumatic. But coming together has been the blessing, it's been what's kept us going."
After both studios received notice from the city that they were in violation and had to move by July 31, the two owners refused to give up — Garton and Del Mar Ballet owner Marie Arts decided they would build a new home with Pacific Arts Dance Center and move to Carmel Valley, carrying with them the quality of dance instruction and their shared mission to make a difference in the lives of all children. Garton said in the most stressful times, they've given each other strength — once just barely acquaintances, now partners at the head of "one big happy family."
"It's really been amazing how our two studios have come together. It's been a very smooth transition and we are finding out we are a lot more alike than different," Arts said. "Our core values are the same and we have wonderful, supportive families, you can't tell which studio is which."
"It's truly become an arts center now," Arts said.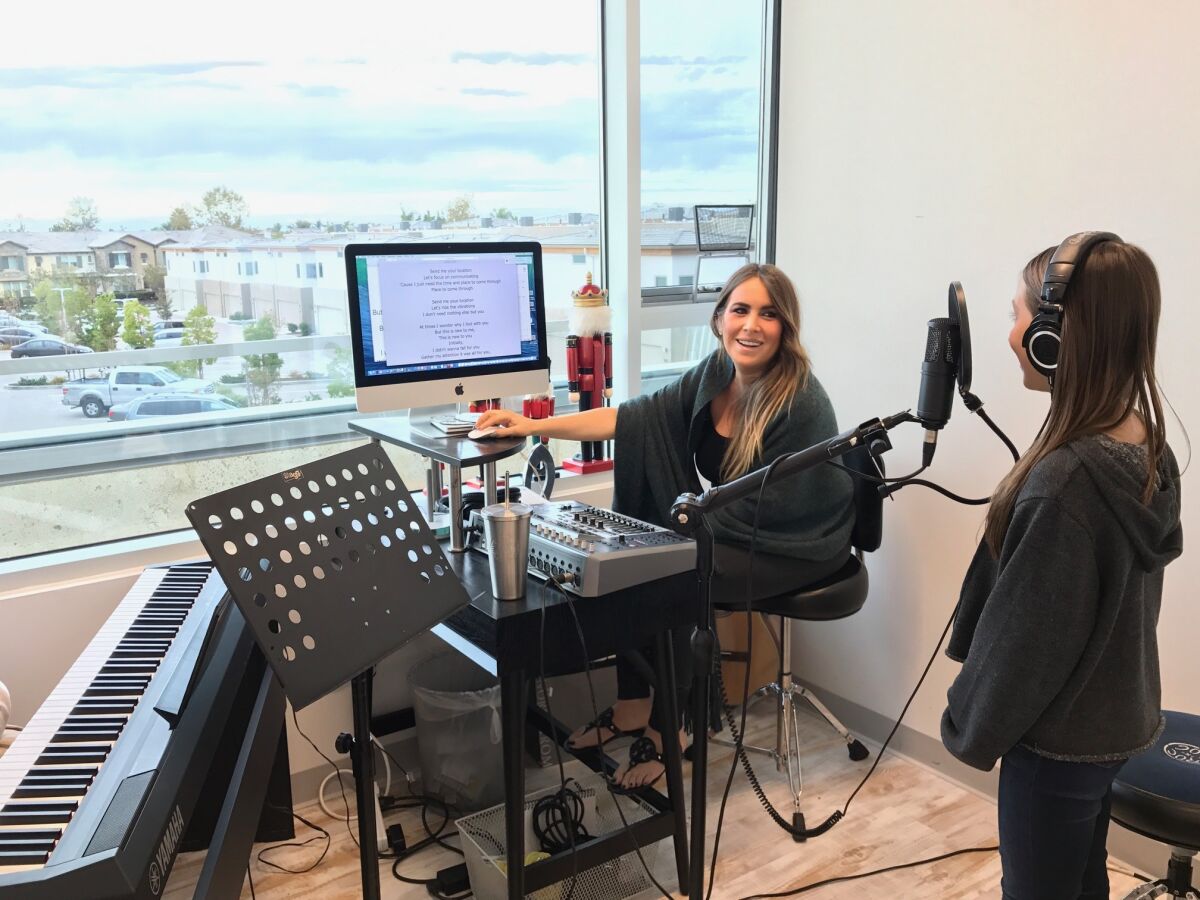 Garton said while the new center is not as big as RAPA, it's "just as gorgeous." The dance rooms in the new Merge building at the corner of Carmel Mountain Road and Carmel Country Road all feature big picture windows with vista views and the largest dance studio doubles as an indoor/outdoor performance space — the audience can be out on the balcony looking in.
"We loved our cozy little studio but for Del Mar Ballet this is a huge upgrade," Arts said, noting that the first "Nutcracker" rehearsals were held in the large studio over the weekend and it was "truly breathtaking."
Ben Adams, the Pacific Arts Dance CEO, did much of the work on the studios himself – designing the space, installing the floors, bars and mirrors. He came up with one corner of the large dance studio being transparent, offering a cool sneak peek of the action from the center's lobby.
In addition to the dance studios, Pacific Arts also has a music and voice room.
"I love the new studio," said Amanda Daly, who has taught ballet for seven years with Del Mar Ballet. "I don't think this exists anywhere else in San Diego."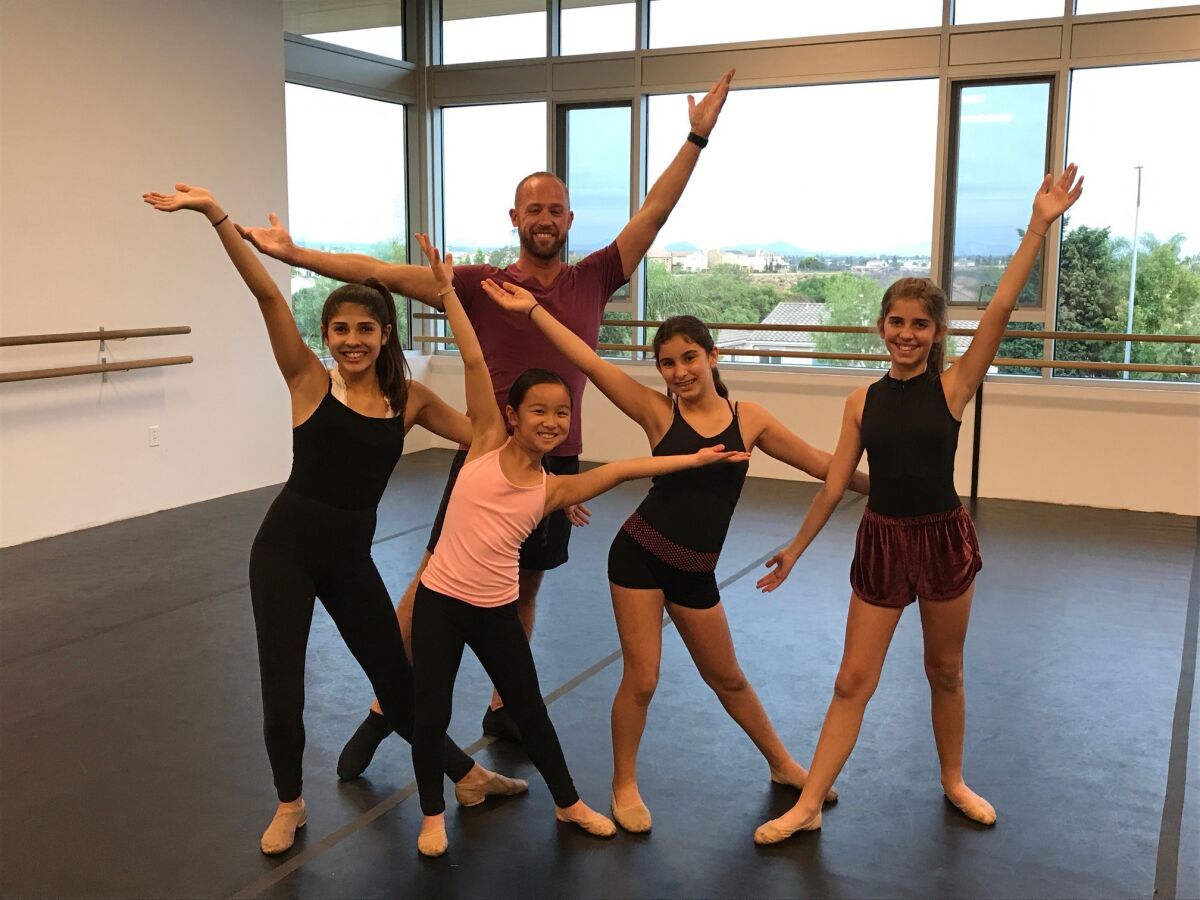 The transition into one studio has been so seamless it gives the women goosebumps — there have been no issues. Arts said it has been a blessing in disguise as they are now able to offer so much more — pre-professional ballet, tons of performance opportunities, jazz, tap and acro classes, hip-hop, musical theatre classes, competitive dance teams, workshops and robust adult dance classes. They even hope to work with the local community and provide space for programs they are interested in, from flower arranging to ballroom dance.
Arts said the merge has shown that two studios coming together is OK, that they don't have to be so competitive and there is so much they can accomplish together. As Garton said, in the end it is all about the kids, not only giving them quality dance instruction but teaching strong work ethic, gratitude and creating confident young adults following their dreams whatever they may be.
"We thank all of the students and parents for believing in us and continuing to support us on this journey," Garton said.
"Their loyalty really helped us get to opening day here," agreed Arts.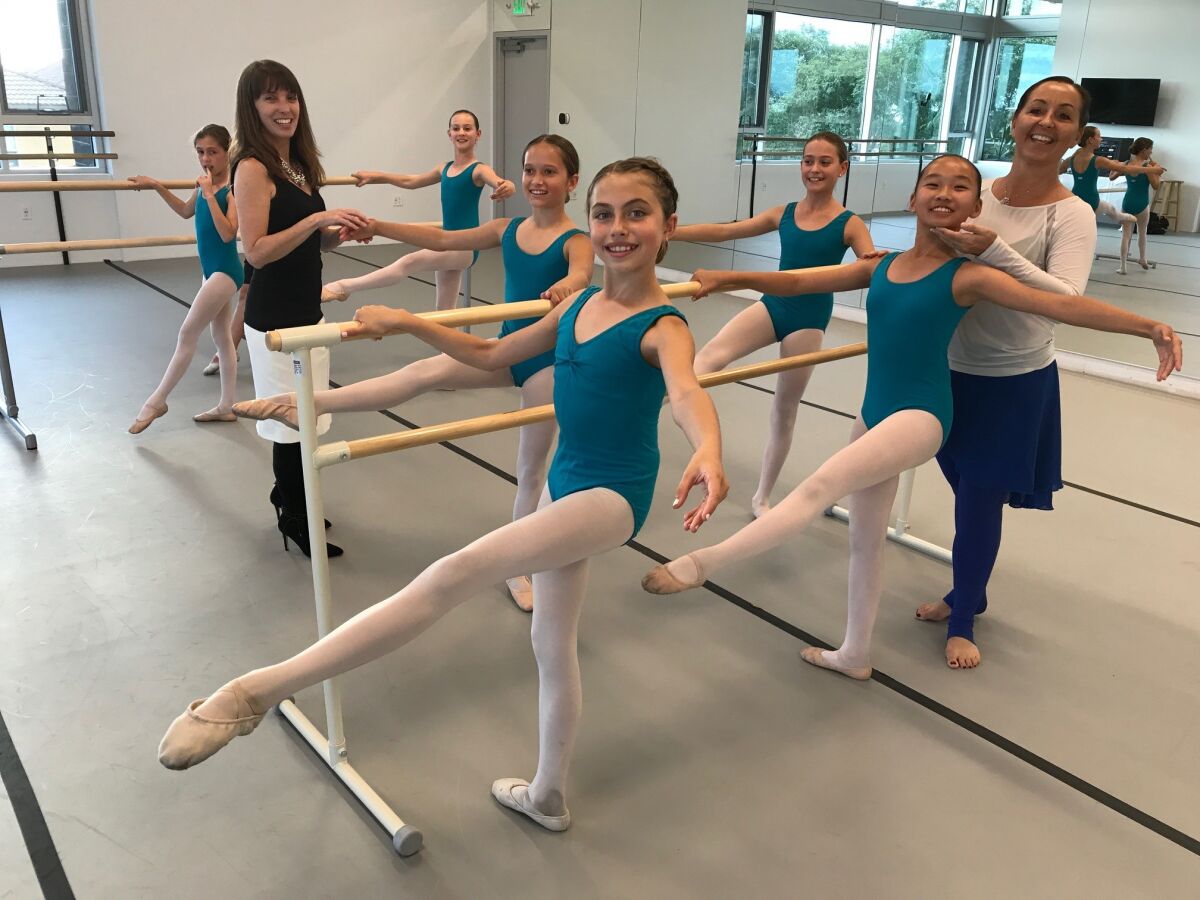 ---
Get the Del Mar Times in your inbox
Top stories from Carmel Valley, Del Mar and Solana Beach every Friday for free.
You may occasionally receive promotional content from the Del Mar Times.