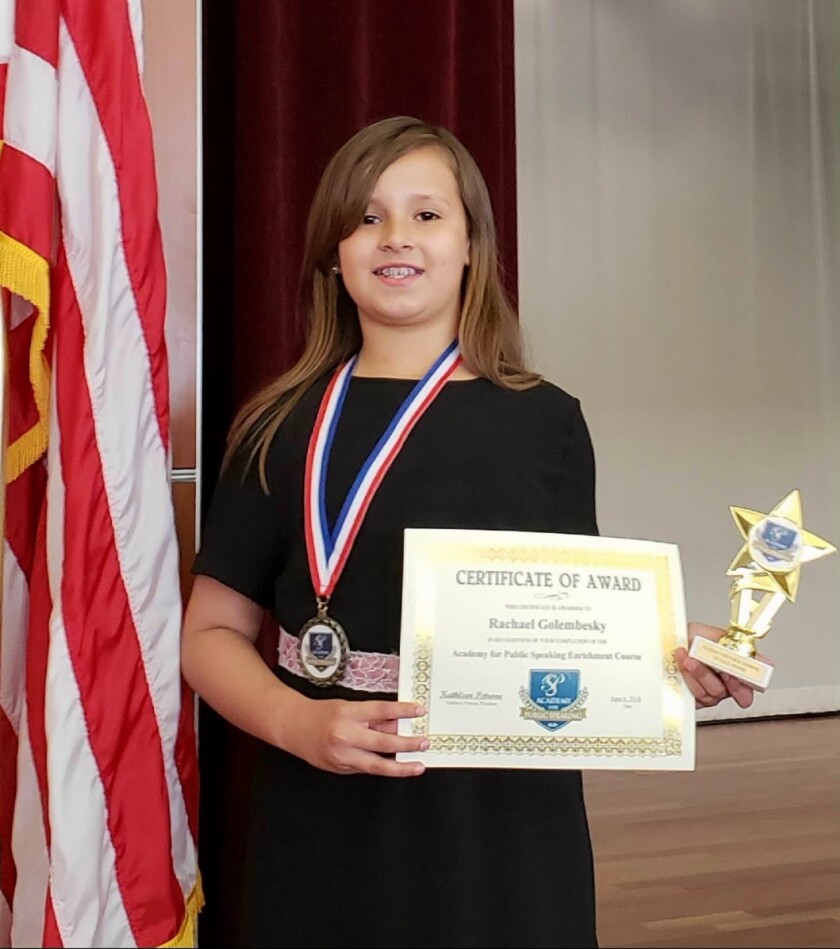 Carmel Valley resident Rachael Golembesky was honored with an award by the Academy for Public Speaking for her work and presentations on Anne Frank. Rachael was inspired to speak about Anne Frank in her school community because she is a young social activist with several organizations committed to combating hate and anti-Semitism through education in schools as well to helping others in need in her Carmel Valley neighborhood.
Rachael has been doing school presentations to speak about Anne Frank's life and death during the Holocaust and how her diary has inspired and educated millions of people around the world about how hate can destroy the lives of so many.
Rachael, who is just 10 years old, does her best to influence others by sharing her motto: "Be an Upstander, Not a Bystander" when it comes to educating those about hate. She and her 9-year-old sister, Sarah Golembesky, are the founders of the Rachael and Sarah Golembesky Charity Club whose initiative is to raise funds and awareness and support causes for others with no voice in San Diego. Rachael believes it is never too early to start helping others.
---