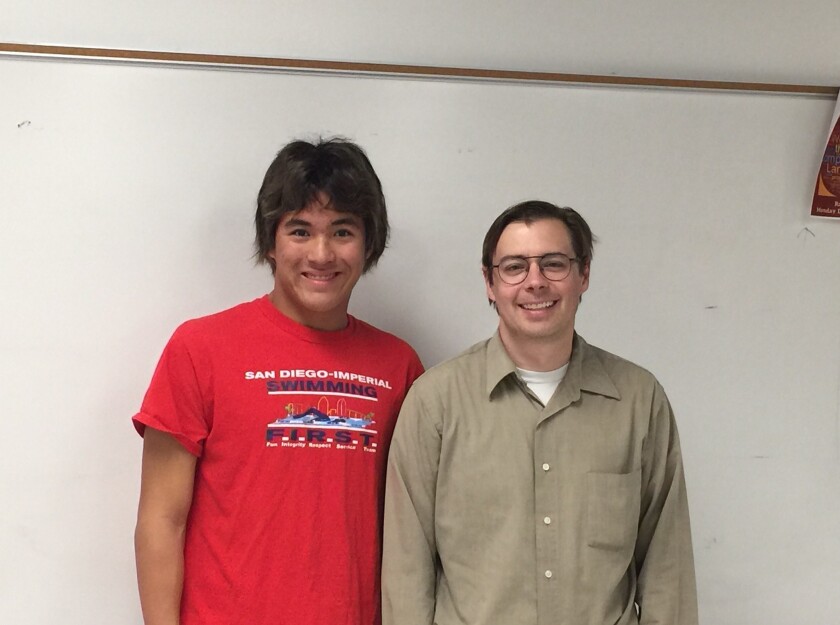 Stefan Prestrelski, a student from Torrey Pines High School, has won first prize in the 10th Grade Individual Category from the 2018 NASA Ames Space Settlement Design Contest. The NASA Ames Space Development Contest is an annual contest co-operated by NASA Ames Research Center, San Jose State University, and the National Space Society. Middle and high school students from anywhere in the world can submit projects on the design and considerations in all aspects of space settlement and supporting systems. The 2018 contest received approximately 2,500 submissions from 10,000 students from more than 20 countries (settlement.arc.nasa.gov/Contest/).
Inspired by a revolutionary technology currently in development by NASA for spacecraft launch systems, Stefan worked with his adviser, Torrey Pines High School Science and Engineering teacher Brinn Belyea, to design a novel emergency evacuation system for use in space stations. The system described in his submission, "Project EMLEE: Conceptual Design of a High Velocity Electromagnically-Launched Emergency Evacuation System for the Moon-Orbiting Space Settlement MOSS-2033," is designed to rapidly evacuate a small space settlement and send the escape capsules to a safe range within 10 minutes of evacuation.
"Stefan worked extremely hard on his project. His knowledge of and passion for space travel are inspiring" said Belyea.
Stefan is a member of the TPHS Machine Learning and Artificial Intelligence Club and the Botball Robotics Team. In addition to his engineering aspirations, Stefan is a varsity athlete of the TPHS swim and dive team and a member of the Bay Club Aquatics swim team.
---