Strike a pose: Local creates line of vibrant yoga pants
Carmel Valley's Suni Gargaro has started a new line of eco-friendly yoga gear that she hopes will motivate yogis on the mat and bring energy and vibrancy to their practice.
A native of India, Gargaro brings an Eastern-inspired look to her Sunia Yoga line with colorful patterns and designs instead of the basic black.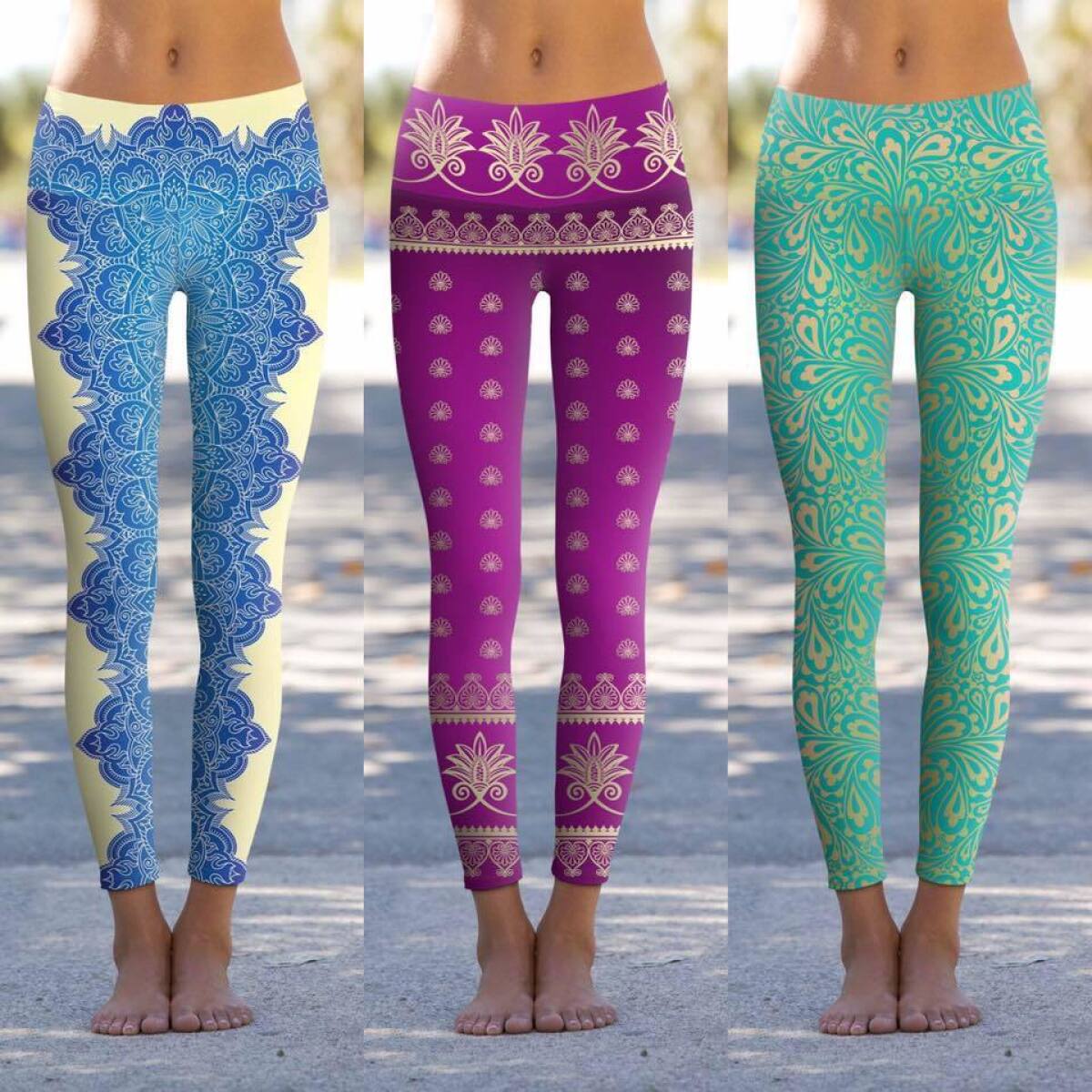 "I wanted to do something more inspiring and bring bolder colors to yoga pants," Gargaro said. "I notice when people are wearing them, they seem happier because of the color and their performance improves."
Back in 2004, Gargaro had her own boutique in the Cedros Design District in Solana Beach, then opened a boutique in La Jolla. After four years she took a break from retail to start a family. With her son Mason now in the second grade at Del Mar Heights Elementary School, she is stepping back into the retail industry—she added her Sunia Yoga line to the e-commerce site styleinvyte.com that she started back in 2014 to showcase all eco-friendly clothing and accessories.
Gargaro loves yoga and has been practicing it for the last 15 years.
"From the the day I started, I noticed a big shift in my mental and physical well being," Gargaro said. "Whether I have the best day of my life or really a bad day, I use the philosophy of yoga in my everyday life. Basically, it's about being in the present moment always."
She is currently pursuing her passion by becoming a certified yoga instructor.
As Gargaro has always loved yoga and fashion, the idea to do her own yoga line seemed to be a natural flow—she started Sunia Yoga in June 2017 using all eco-friendly inks and fabric and made in the USA.
The pants are high-waisted and fit comfortably on the hips in breathable, moisture-wicking fabric.The bright colors and all-over graphic patterns draw inspiration from her cultural heritage and childhood in Kerala, South India.
All of the Sunia leggings have Sanskrit names: the Surya (meaning sun) pant allows yogis to vinyasa in gold and green, and the Prana pink and gold pant is named for the all-important breath in yoga, the life-giving force.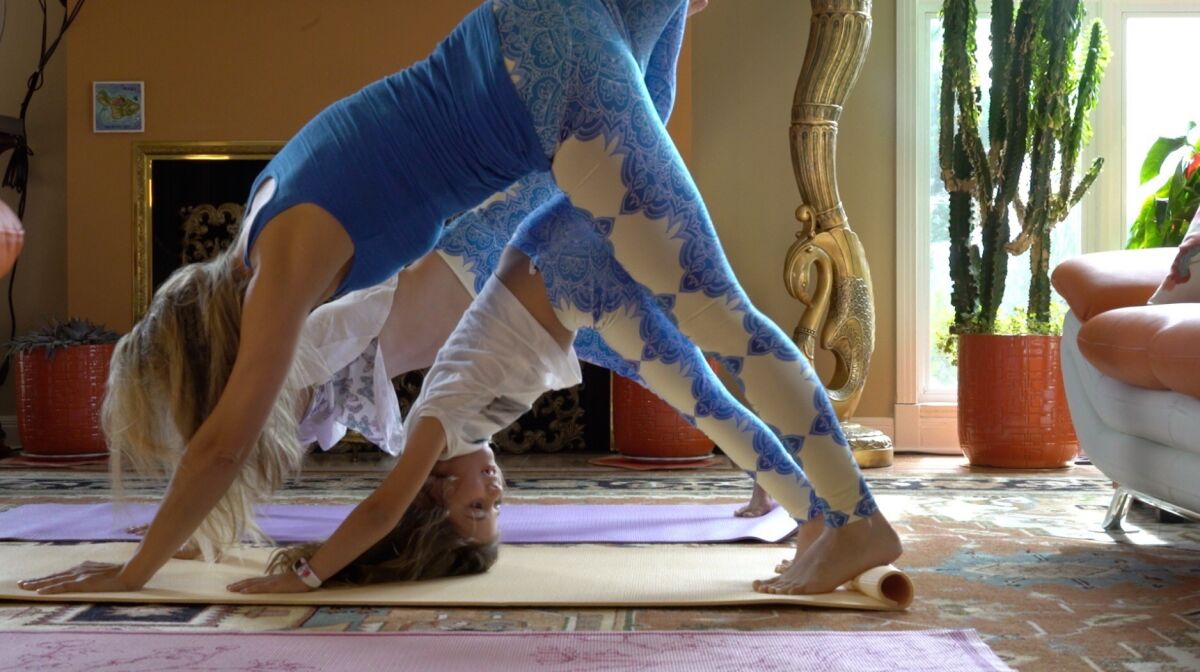 Gargaro operates her business out of her home as well as Hera Hub in Carlsbad, a shared office space for women. The space supports female entrepreneurs through workshops and mentoring and, as Gargaro said, also creates an office environment and community that is incredibly motivating."We all inspire each other," Gargaro said.
For the past six months, Gargaro has been working on launching a new line of "Mommy and Me" yoga leggings to encourage kids to start practicing yoga at a young age.
"Teaching mindfulness and being in the present moment is so encouraged these days in schools. These are such good practices and techniques to teach our kids in this day of modern technology and fast-paced world," Gargaro said.
"The Mommy and Me line combines my three passions: kids, yoga and fashion," Gargaro said. "It just aligned for me, that's what I want to do for the rest of my life."
Get the Del Mar Times in your inbox
Top stories from Carmel Valley, Del Mar and Solana Beach every Friday for free.
You may occasionally receive promotional content from the Del Mar Times.