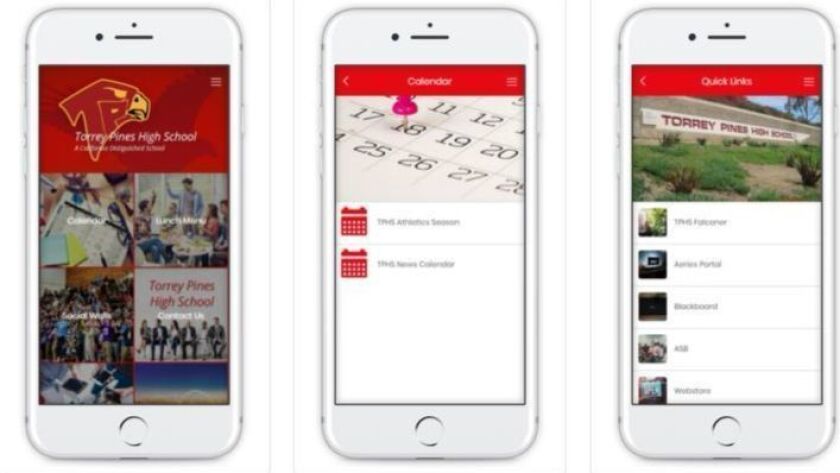 The Torrey Pines High School Associated Student Body leadership team has coordinated with the Torrey Pines Foundation to develop and roll out a iPhone/Android/iPad app for the school.
The app provides access to current Torrey Pines information while on the go, including important notifications by grade level, school event calendar, athletic event calendar, quick links and resources, teacher website links, daily reminders and access to student spirit photos.
"The app is easy way for students and parents to get information from their phone regarding daily school events and activities," said Jake Noble, a sophomore ASB member.
To download, visit itunes.apple.com/us/app/torrey-pines-hs/id1391988832?mt=8
---