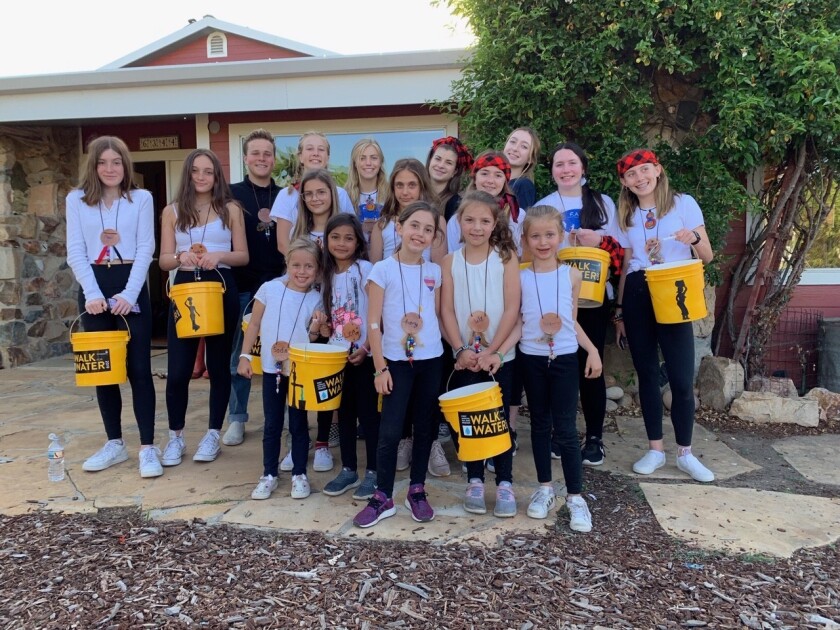 Local students Emma Reeves and Mia Goldman teamed up to put on the first annual Female Athlete Volunteers and Friends Walk for Water fundraiser in Del Mar Mesa. On May 3, the girls successfully met and exceeded their goal, raising $15,125 to help Maranatha Volunteers International build a new well for clean water in Kenya.
In addition to raising money, Emma and Mia also hoped to raise awareness about the trek that many Kenyan women and girls go through daily in order to have water to survive.
At the event, participants experienced what that trek is like by starting at Elizabeth Rabbitt's ranch in Del Mar Mesa and walking a half mile to Duck Pond to fill their empty buckets and carry them back.
Members of Female Athlete Volunteers, Emma is a senior at Torrey Pines High School and Mia is a freshman at Canyon Crest Academy. Rabbitt, their neighbor, is a frequent volunteer for Maranatha in Kenya.
---