Local's Word Rocks project spreads ripple of kindness, love
For the last six years, Encinitas resident Carol Arêas has been sprinkling happiness and magic one rock at a time through her Word Rocks project. Arêas lovingly paints inspiring words and phrases on rocks and scatters them throughout San Diego and beyond with the hope that someone will find one and it will make them smile. She also hopes that person will help pay those positive vibes forward.
"We all have the power to make a difference in someone's life. We all have the power to change the world and we can do that by being kind," Arêas said.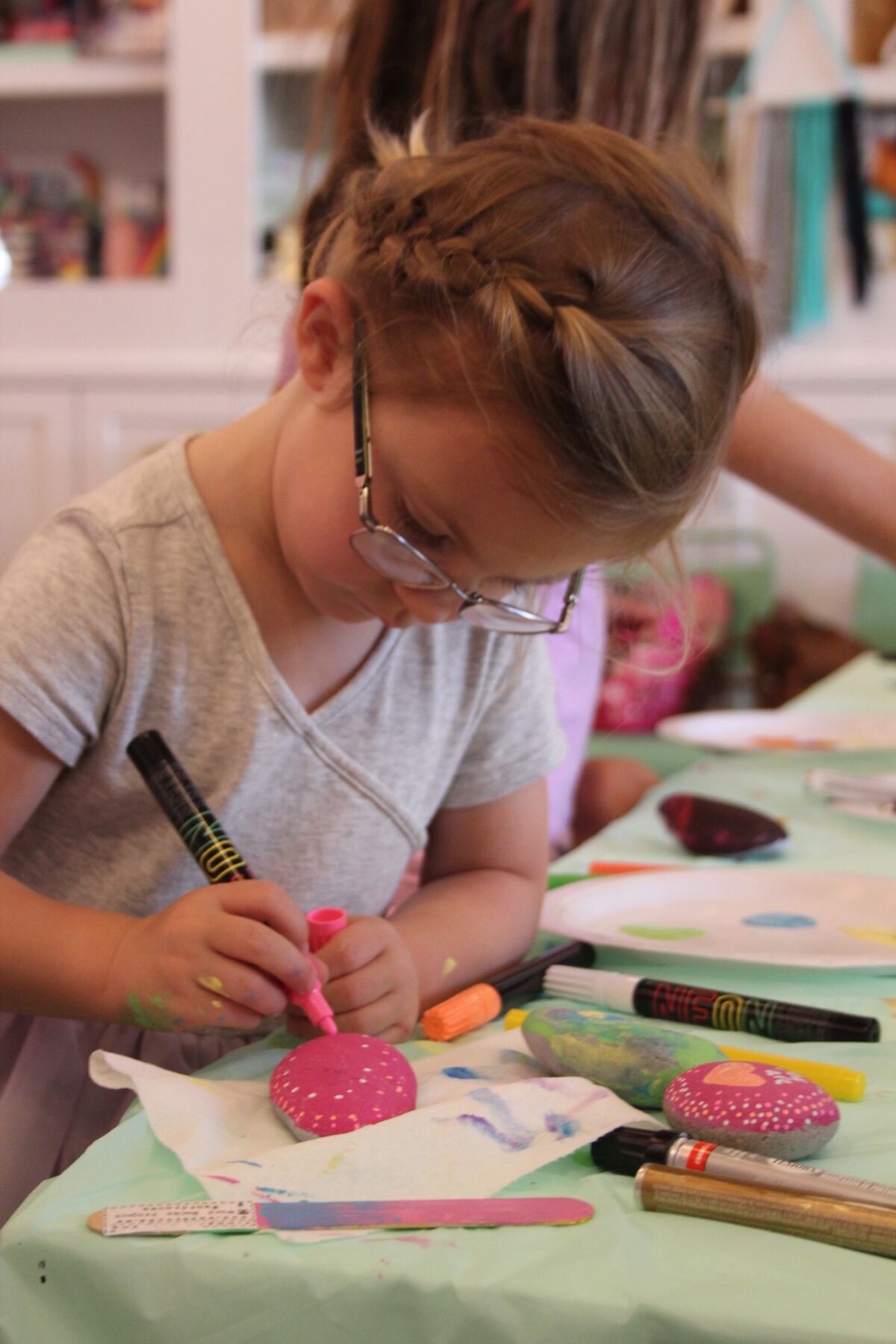 Arêas led a crafting with purpose workshop at Mint Studio at the Village of Pacific Highlands Ranch on Aug. 4, teaching children the art and joy of rock painting and inspiring kids to be "action takers, magic makers and world shakers".
"No act of kindness, no matter how small is ever wasted," Arêas told the kids.
The Word Rocks movement began when Areas was hopelessly homesick after moving to Carmel Valley from her native Brazil in 2011. When she felt sad about missing her family and friends, she would take to walking the beach because it made her feel closer to them. On one such walk along Torrey Pines State Beach, she picked up some rocks, smoothed by the ocean, to bring home to help cheer her up.
She painted inspirational words on the rocks and kept them for herself. Soon her collection of painted rocks had grown so large that her then-10-year-old son Antonio suggested putting them out into the world, sharing her happiness instead of being stuck on loneliness.
Antonio came up with the name Word Rocks and together they spread the love and started a website to track the rocks' progress. It has now evolved to an Instagram page with nearly 18,000 followers.
With the help of others who have been inspired by her message and by her own travels, Word Rocks have landed all over from the rim of the Grand Canyon to the Eiffel Tower in Paris, France. A rock painted with "giola," the Italian word for joy, was photographed in Italy and an orphanage in Malaysia picked up the project as a way for the children there to use donated art supplies, warming Areas' heart.
"It's very special to me, especially as an immigrant who had to start a new life," Arêas said. "It helps me feel connected to the world."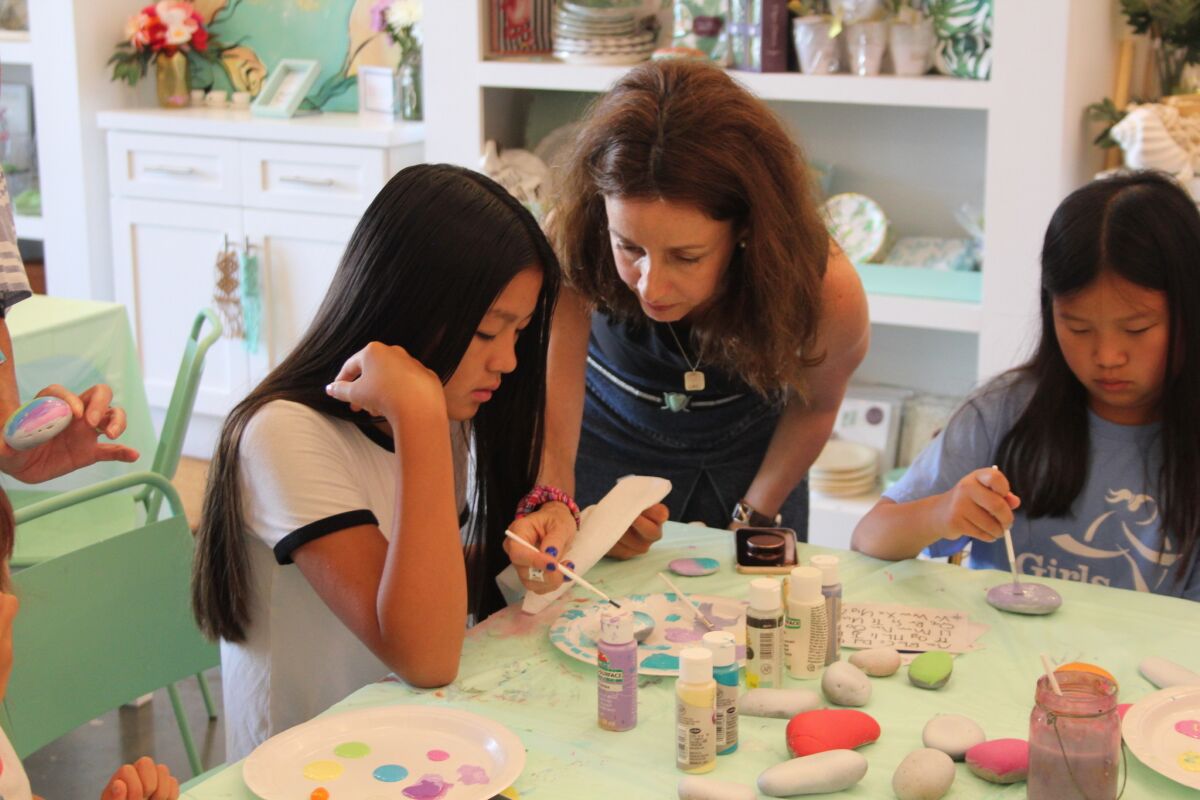 The rocks are just one way that Areas uses to spread love and kindness — she also makes "magic sticks" that she places inside bookstore and library books, and leaves love notes, posters and banners wherever she goes that send messages like "You matter," "you are not alone" and "We are all in this together."
It is Arêas' goal to send that ripple of kindness out to every broken or lonely heart, lost soul or just someone who needs a little pick-me-up.
"The perfect note left at the perfect time can really impact someone's life," she said, recalling a story of someone who found a rock in Starbucks who wrote Arêas that she had been having a horrible day and was feeling down. After finding the rock, she made it a point to spend the rest of the day focusing on the good.
"You don't have to paint a rock. Leave a love note, smile to people, hold the door open for someone. When you do something kind, the person will be happy and you will be happy too," Arêas said. "There is something really beautiful about being there for other people. Who are you being now to make the world a better place?"
Find a rock? Share it on Instagram, @wordrocksproject. For more information, check out the wordrocks.me.
---
Get the Del Mar Times in your inbox
Top stories from Carmel Valley, Del Mar and Solana Beach every Friday for free.
You may occasionally receive promotional content from the Del Mar Times.