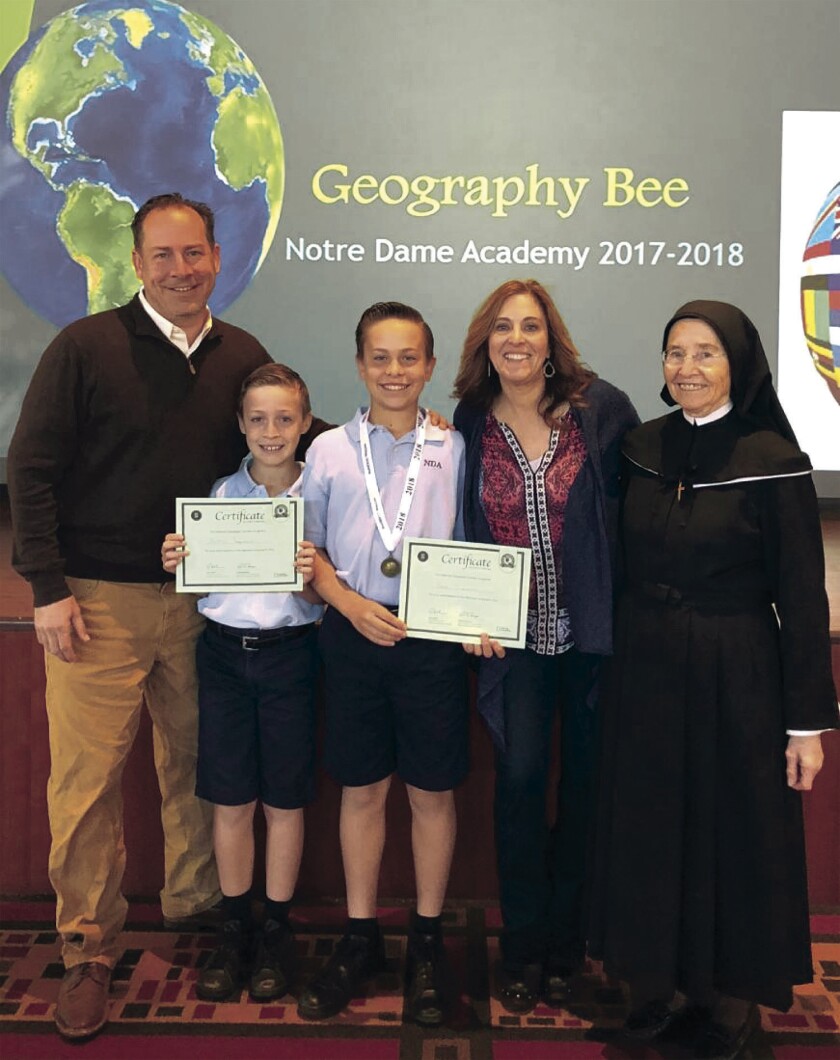 Erik Jorgensen, a seventh-grade student at Notre Dame Academy, won the Academy's competition of the National Geographic Bee on Dec. 7. During the championship round the winning question that Jorgensen confidently answered correctly was, "The Three Gorges Dam, one of the largest hydroelectric power stations in the world, is located on what river that flows into the East China Sea?" The answer: "Yangtze River!"
This was the first round in the 30th annual National Geographic Bee, a geography competition designed to inspire and reward students' curiosity about the world.
Thousands of schools around the United States will compete in the 2018 National Geographic Bee. The in-state school champions, including Jorgensen, will take a qualifying test to compete in the California State Bee on April 6, 2018.
Notre Dame Academy in Carmel Valley is a preeminent Catholic school that serves students from preschool through eighth grade. For more information, please schedule a tour at (858) 509-2300 or visit the website at www.ndasd.org.
---