Six run for three open seats on Solana Beach council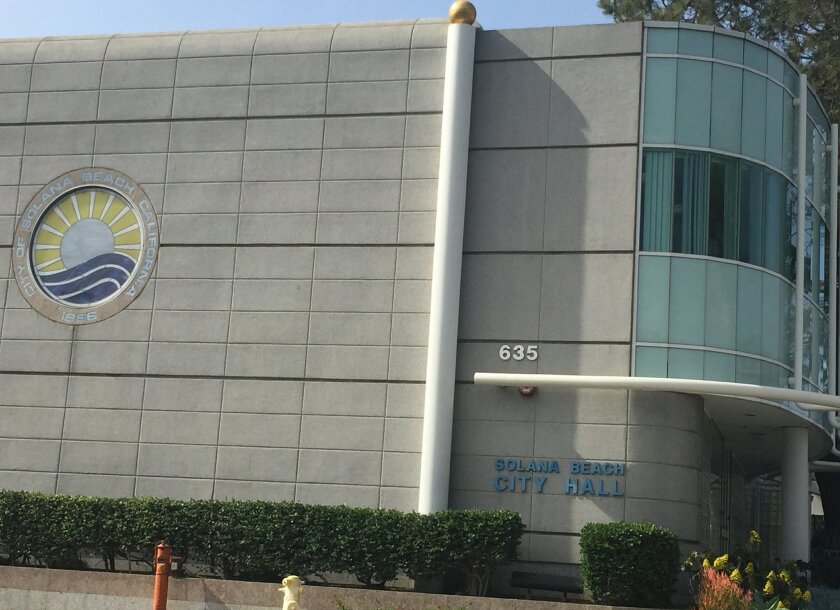 Six people — including five new candidates — will be competing in the November election for three open seats on the Solana Beach City Council.
Of the three incumbents, only Mayor David Zito filed papers to become a candidate.
A Solana Beach resident for 25 years, Zito was first elected to the council in 2012. He did not respond to a request for an interview by press time.
Incumbents Lesa Heebner and Peter Zahn decided not to seek re-election.
Heebner, who never pulled nomination papers, was first elected to the council in 2004. She has served three terms on the council, including three terms as mayor.
"I think 12 years is a perfect amount of time for me," she said. "I am ready to move on to a new chapter in my life."
Zahn, the city's current deputy mayor, initially pulled nomination papers, but eventually decided not to run for a second term due to increased demands on his professional and personal commitments.
In addition to his work as a business attorney and role as president of Moxie Foundation, which both require significant travel, Zahn said he is focused on his family. His father was recently hospitalized.
"I'm definitely going to miss serving with everybody," Zahn said. "It's with mixed emotions, but I am, of course, optimistic and eager to stay involved with the issues that are facing the city."
The five other candidates are Jewel Edson, Judy Hegenauer, Chris Hohn, Edward Siegel and Cynthia Walsh.
Edson, who moved to Solana Beach in 1997, has served on the city's View Assessment Commission for 11 years. She previously served on the Solana Beach Chamber of Commerce Board and San Diego County District 3 Community Grant Review Panel.
"I think it's really important to preserve the right of our City Council to have discretion over land use decisions, and to protect the desires of our residents to have a say in how our city develops and how that process is managed," she said.
If elected to the council, Edson wants to help implement an "effective" climate action plan and improve the city's relationship with the Del Mar Fairgrounds.
"I want to work collaboratively to obtain Solana Beach's voice on projects that are being proposed on the southern border of our city," she said. "Del Mar sees the lion's share of revenue from the fairgrounds. Solana Beach bears the brunt of the impact. I'd like to work collaboratively with Del Mar and the 22nd District Agricultural Association to obtain more of a voice, and hopefully, more of an equitable share of the revenue that's generated.
A self-described independently-minded fiscal conservative, Edson has a background in finance, first in real estate sales, then at Qualcomm and later as director of operations for a technology startup. As an events planner, she has owned a small business for 10 years.
"I'm passionate about Solana Beach," she said. "I believe in growing our city in a thoughtful, responsible manner is key to protecting our neighborhood and our property values. I think we can do that while also maintaining our city's fiscal well-being and strengthening our business community, and at the same time, addressing environmental concerns.
"I believe I'm very qualified between my service on multiple civic organizations and my professional experience," she added. "I believe I have the leadership qualifications and training that are necessary to promote, protect and to continue to responsibly grow Solana Beach."
Having lived in Solana Beach for 45 years, Hegenauer was among the group of citizens who sought cityhood. The community recently celebrated Solana Beach's 30th anniversary, as the city was incorporated in 1986.
"I just worry about the future of the city," Hegenauer said. "I worry about it staying the way it is. I understand change happens and I'm not against growth, except I think it should be thoughtfully done."
With a doctorate in education, Hegenauer worked as a teacher for 12 years and worked as a director of statewide multi-agency education programs for 15 years.
Hegenauer currently serves on the city's Climate Action Commission and was a founding member of the Solana Beach Clean and Green Committee. She has also been an active volunteer and member of the Solana Beach Civic and Historical Society for a decade, serving three terms as president.
"We do lots of volunteering and it feels good to do that," said Hegenauer, who also has a small business as a weaver.
In addition to protecting the city's character through "thoughtful development," Hegenauer said she is also committed to environmental, land use and public safety issues.
"I'd like to encourage residents to participate," she said. "We have commissions with empty spaces on them. I think that if they get involved in the community at that level, then we can have a great participatory government structure. That would increase transparency and efficiency in all of the city processes."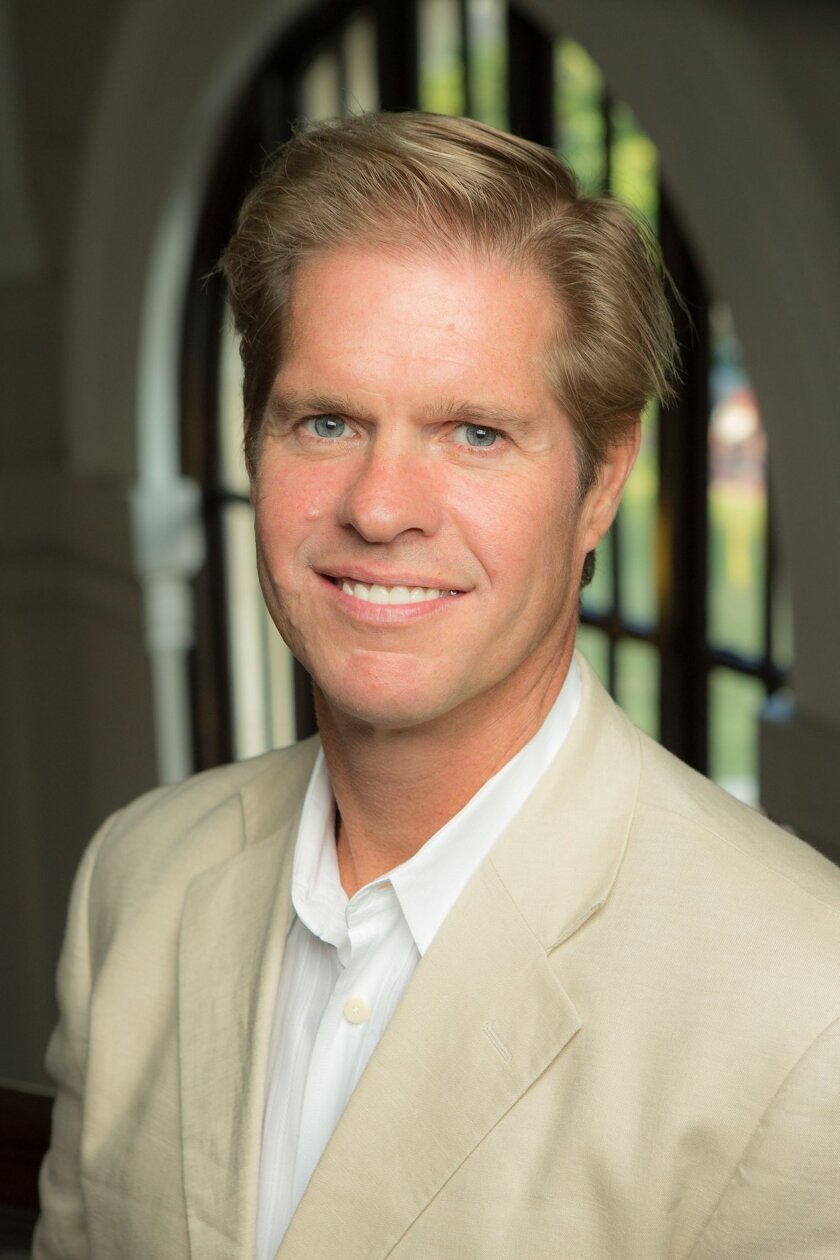 Having been raised on Air Force bases, Hohn said community service has always been an important part of his life.
"My entrepreneurial nature and love of sports and competition has guided me through my careers from coaching underprivileged children swimming to triathlon event management," said Hohn, who has lived in Solana Beach for four years. "Helping people succeed is what motivates me and I'd like to bring this spirit to the City Council."
Hohn has chaired the city's Parks and Recreation Commission for two years. He said he's worked to be inclusive of all community members and increase participation in events like Beach Blanket Movie Night and Dia de los Muertos.
"I truly believe these events help create a better sense of community for all of our residents," he said.
If elected to the council, Hohn is interested in improving the city's infrastructure and building upon the work the current council has done to improve streets and sidewalks. Ensuring pedestrian safety for residents and visitors, and especially children, is a top priority for him.
In addition, he would like to expand the city's recycled water system, help obtain government funding to replenish the sand on the beaches, maintain a strong police presence and support firefighters and lifeguards.
"Protecting private property rights while preserving our unique community character is an important issue to stay focused on," Hohn said. "Public safety, supporting our businesses and keeping up on infrastructure maintenance all makes for a wonderful quality of life in our beautiful city.
"With my enthusiasm and bipartisanship attitude I am confident I can be a voice of accommodation and compromise," he added. "I'll provide fair and sound decision making that represents the interests of all of our citizens."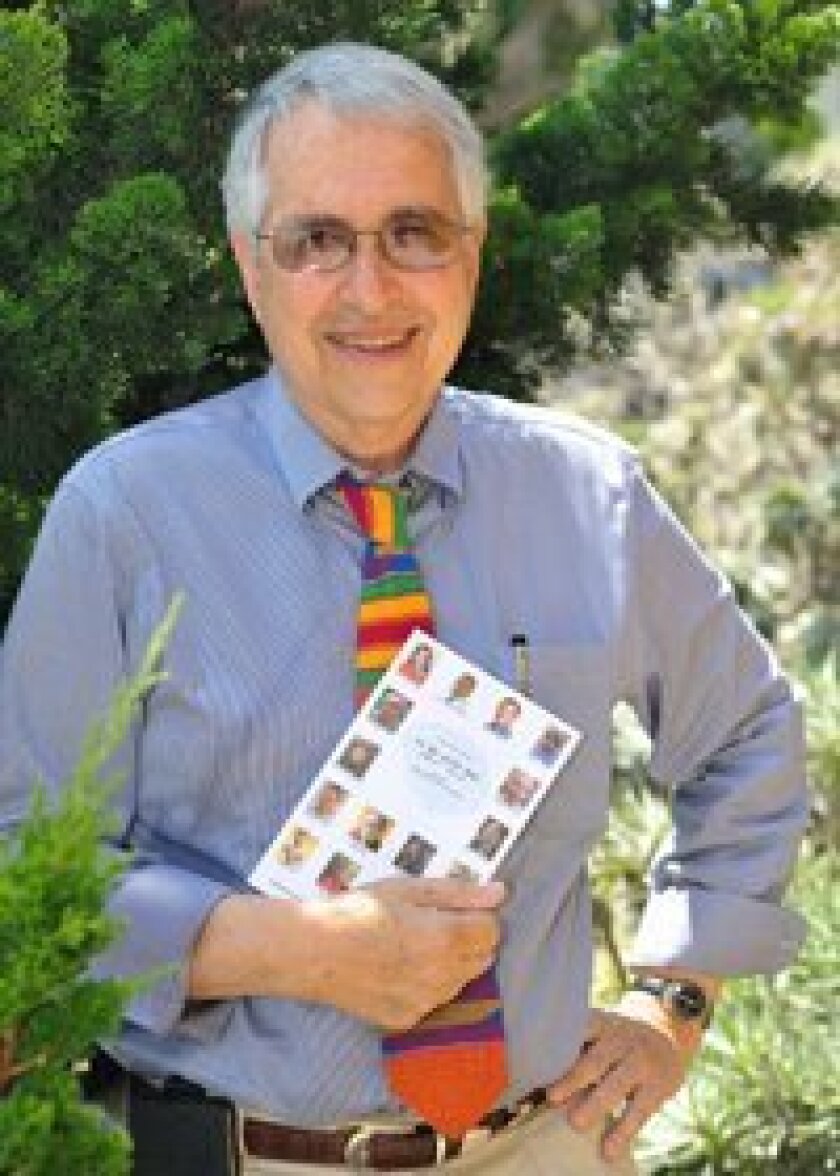 Siegel, a 40-year resident of Solana Beach, is a psychiatrist and concert pianist. He helped found the city's Public Arts Commission and Parks and Recreation Commission.
A year after the city was incorporated, Siegel created the city's longest-running community event, the Solana Beach Sing-Along, which recently marked the start of its 30th season. Siegel also helped write the city's official song, "Solana Beach, Our City Proud," along with lyricist Lynn Salsberg.
"The city song is a good song," Siegel said. "A city song should create a sense of community just like our national anthem creates a sense of pride in our country."
Now running for council, Siegel said his goals for Solana Beach are "to build a stronger sense of community, create a business friendly climate, and ensure people are treated better than special interest groups," his press release stated.
"I love our town," he said. "I want it to be a community."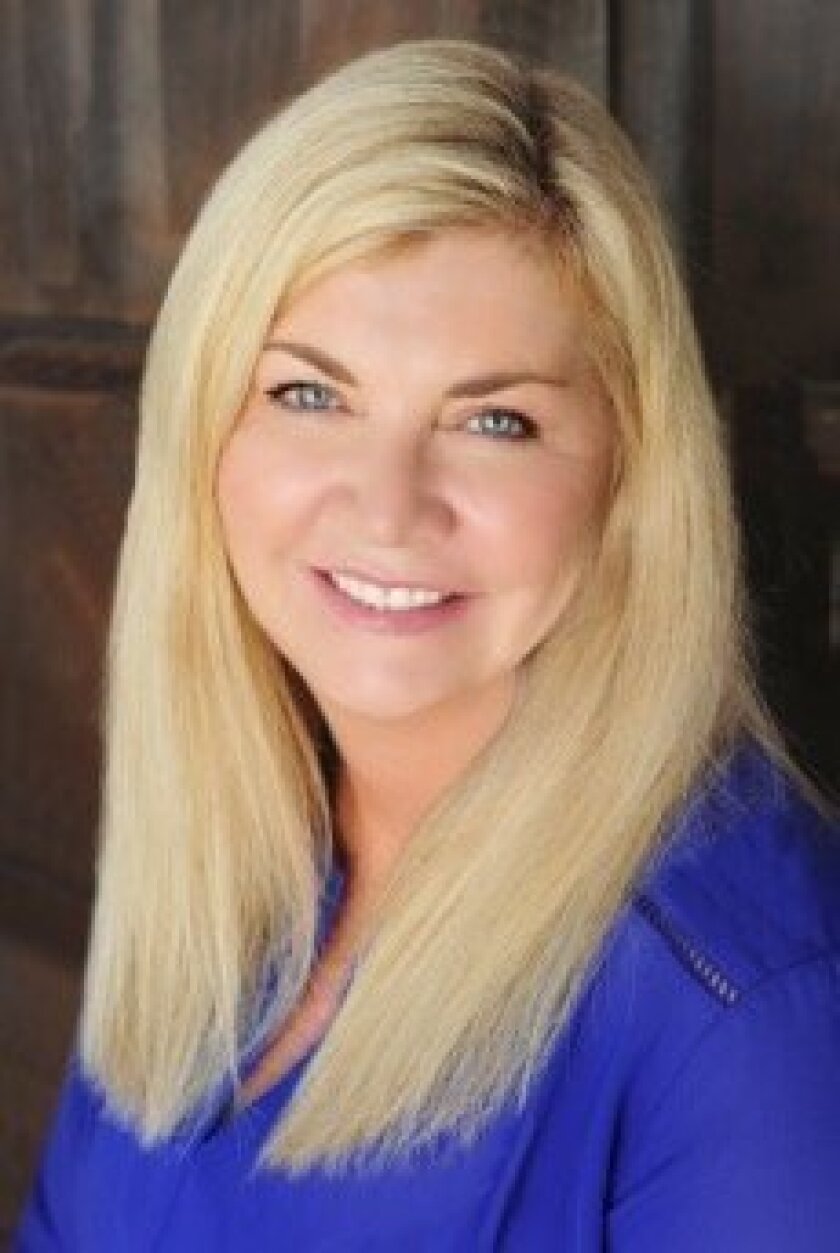 Walsh, who was born in Chicago and raised in La Jolla, has lived in Solana Beach for 11 years.
From classroom volunteer at Solana Vista and Skyline elementary schools, to fundraiser for the Solana Beach Schools Foundation, the mother of two has served as a parent volunteer at local schools for the past decade.
Before leaving the workforce to raise her children, Walsh ran her own business as a real estate agent.
Currently, she also volunteers for several charitable organizations, including Friends of the Poor – Africa, which supports women, children and under-educated girls in Nigeria. She has been fundraising and volunteering for the group since 2007.
Walsh's desire to continue to serve her community inspired her to run for council.
She wants to find a solution to neighborhood crime, ensure balanced rights for all property owners, support local businesses and preserve the city's quality of life.
"Helping our schools achieve excellence by supporting teachers and students by raising money for important programs not funded by the state has been so satisfying," she said. "To serve our citizens and be a part of the governing body that improves our quality of life here in Solana Beach will be an honor."
---
Get the Del Mar Times in your inbox
Top stories from Carmel Valley, Del Mar and Solana Beach every Friday for free.
You may occasionally receive promotional content from the Del Mar Times.