Solana Beach deputy mayor to not seek re-election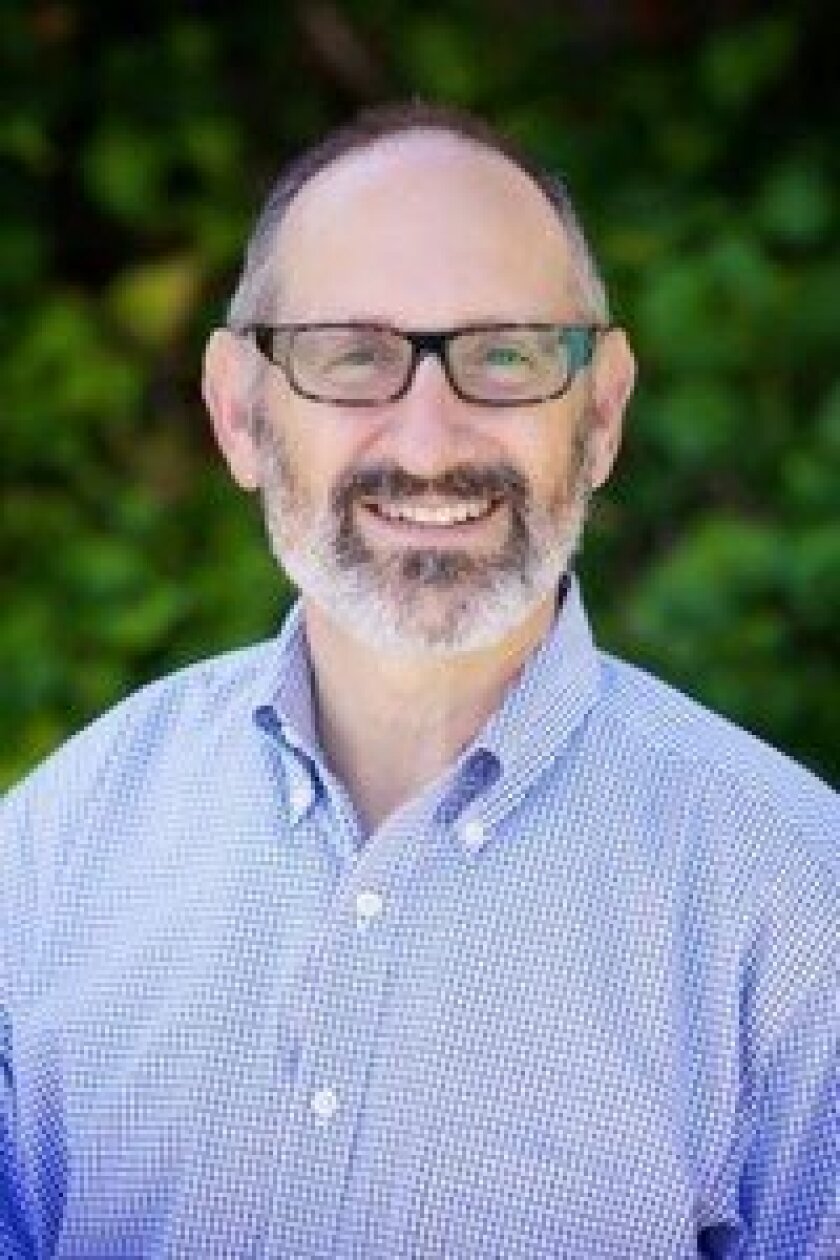 There will soon be at least two new people on the Solana Beach City Council as Deputy Mayor Peter Zahn has decided not to run for re-election.
"I'm really grateful to the residents of Solana Beach for electing me and allowing me to serve," Zahn said.
Zahn decided not to seek a second term in November due to increased demands on his professional and personal commitments. In addition to his work as a business attorney and role as president of Moxie Foundation, which both require significant travel, Zahn said he is focused on his family.
"I have aging parents and fairly recently my father was hospitalized," he said. "It hit me that it's difficult to make a commitment for four years when I've got these demands of my time. I felt I couldn't really commit to delivering the high-level of service that our residents deserve."
A Solana Beach resident for nine years, Zahn was elected to council in 2012.
In his four years on council, Zahn said he is proud to have been part of a variety of projects, including improving Coast Highway 101, expanding the reach of recycled water, upgrading the sewage pumping station and replacing the Del Mar Shores beach access stairway and lifeguard station.
"A lot of those upgrades, any one individually many not sound like a lot, but they really do add up to improvement in the quality of life for the residents and for the businesses," he said.
The council also upgraded the city's general plan and made progress on the city's Local Coastal Plan.
"Getting Coastal Commission approval for the Land Use Plan is a milestone," he said. "We've still got a ways to go with the implementation plan, but after several years, I think that was a great accomplishment."
Solana Beach takes pride in its environmental stewardship, which is especially close to Zahn's heart.
The city has led the region on several environmental issues, becoming the first city in San Diego County to ban single-use plastic bags and polystyrene food containers.
Zahn has chaired the city's Climate Action Commission, helping guide the development of a climate action plan. Solana Beach is also looking closely at forming its own energy district, either for the city or the region, which would allow residents to source lower-cost, clean energy.
"It's gratifying, although I'm a bit impatient to see neighboring cities follow suit," he said.
And although Solana Beach is the second smallest city in San Diego County, the city had its very own representative during the United Nations Conference on Climate Change in Paris: Zahn. Delegates from 196 countries approved the landmark climate accord last December to dramatically reduce greenhouse gas emissions.
"That was definitely a highlight," he said. "It was great to be able to represent the city of Solana Beach at the Paris climate talks."
Zahn praised the efforts of the city's residents who helped preserve the Gateway property, the 3.44-acre parcel that sits along the east side of Coast Highway 101, across from Cardiff State Beach and south of the San Elijo Lagoon.
"It was a great citywide achievement that that land could be preserved and folded into the San Elijo Lagoon Conservancy," he said.
After he was elected to council, Zahn said he was surprised to discover just how much Solana Beach residents are involved in their city.
"It's been really neat working with everyone," he said. "They truly care about the issues. That's been great. The more input, the better."
Of three incumbents, only one filed papers to run for re-election.
At the start of August, longtime Solana Beach City Councilwoman Lesa Heebner announced that she is not seeking re-election. She has served three terms on the council, including three terms as mayor.
Six people, including incumbent Mayor David Zito, filed papers. The other candidates are Jewel Edson, Judy Hegenauer, Chris Hohn, Edward Siegel and Cynthia Walsh.
Although Zahn has decided not to seek a second term, he does plan to stay actively involved in the city.
"I'm definitely going to miss serving with everybody," Zahn said. "It's with mixed emotions, but I am, of course, optimistic and eager to stay involved with the issues that are facing the city."
---
Get the Del Mar Times in your inbox
Top stories from Carmel Valley, Del Mar and Solana Beach every Friday for free.
You may occasionally receive promotional content from the Del Mar Times.