Del Mar council divided over Marisol special election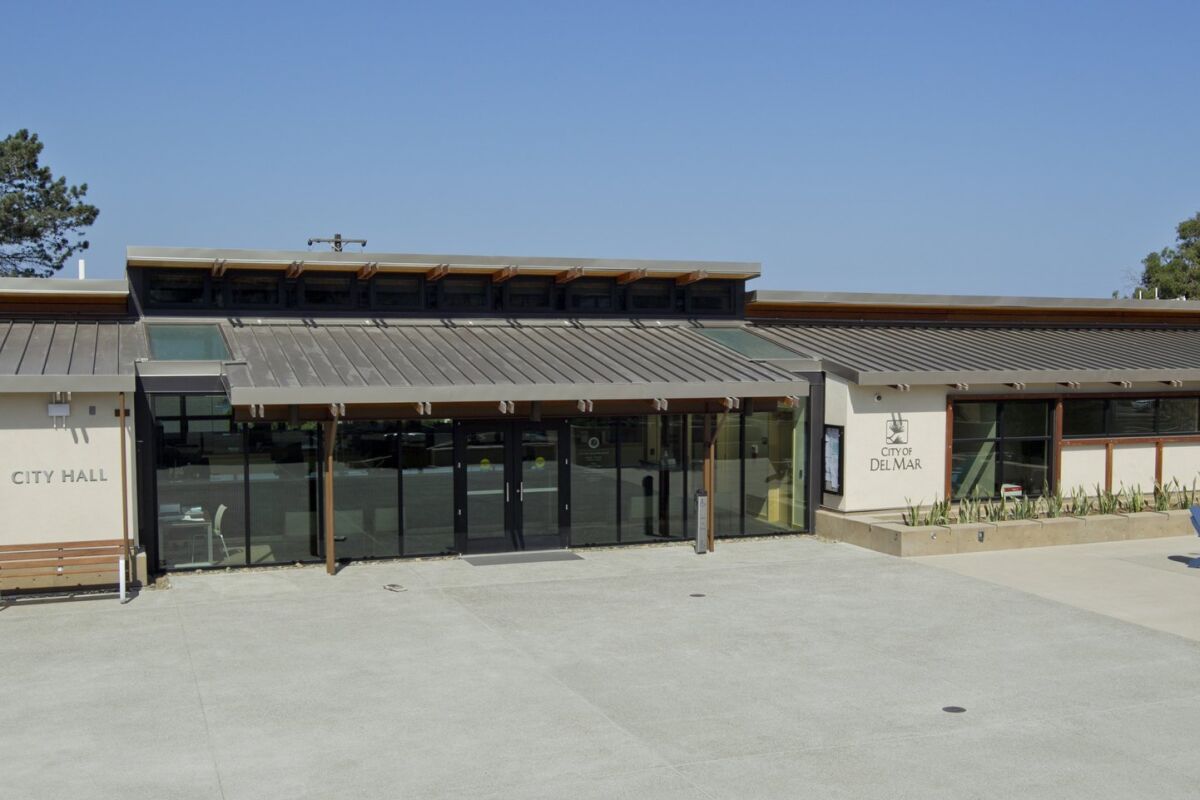 With concerns from residents about a lack of information available, Del Mar City Council members voted Dec. 2 to proceed with a March special election for the Marisol Specific Plan, which would add a luxury resort to the northwestern corner of the city.
Council members decided by a 3-2 vote last month to hold a March special election, instead of waiting until November 2020. But many residents had been urging the council to reconsider, giving them more time to study the proposed development. If approved, the Marisol project by development company Zephyr would add 65 hotel rooms, 31 villas and 22 affordable housing units to an approximately 17-acre area at Border Avenue, west of Camino Del Mar.
Monday's vote, also 3-2, officially adopted the resolution for a March election.
In the minority vote against adding the special election, City Councilman Dave Druker announced that he will be actively opposing the project, even though he'll have to recuse himself from future council deliberations.
"I believe that the process is wrong, and therefore I will be strongly asking people to vote against this," he said.
Multiple residents during public comment also took issue with the ballot initiative, which prevents city commissions from vetting the new development unless it passes, which avoids any unlawful advocacy for or against the project before it's voted on, according to the city attorney.
"I'm not talking about advocacy, I'm talking about information and education," Claire McGreal, a member of the city's Parks and Recreation Committee, said during public comment. "We're in a total gag order, which I think is ridiculous."
Del Mar City Councilman Dwight Worden said the ballot initiative "cuts [the city] out of the process other than to provide neutral information."
"All we can do is provide neutral information, that's our limited role as a City Council," he said. "The debate and the politics and the arguing back and forth is totally appropriate, can happen, we just can't engage in it, we can't lead that, nor can our committees."
Del Mar Deputy Mayor Terry Gaasterland, who said she supported adding Marisol to the November 2020 ballot, also voted against the March special election. She said she's worried there won't be enough time to answer all the community's questions in the limited number of weeks before the March election.
"This is an important decision," she said. "There are many implications to what is being proposed here."
City Councilwoman Sherryl Parks said she is not sure how she will vote on the project.
"I need to study it a lot more to make my decision," she said.
Ryan Herrell, senior vice president at Zephyr, said the company will be releasing environmental impact and economic analysis reports later this month, in addition to other information on the project's website. Zephyr also has an information center at 1412 Camino Del Mar, open daily from noon to 6 p.m., to speak with residents and answer their questions.
"We've had some great, engaging conversations from the foot traffic that we've had in the door," Herrell said.
Council members and city staff have also discussed adding a frequently asked questions section on the city's website. The city attorney will prepare an impartial analysis of the ballot measure.
For more information, visit delmar.ca.us/761/2020-initiatives.
Get the Del Mar Times in your inbox
Top stories from Carmel Valley, Del Mar and Solana Beach every Friday for free.
You may occasionally receive promotional content from the Del Mar Times.