Del Mar, Solana Beach close beaches, parks, public parking lots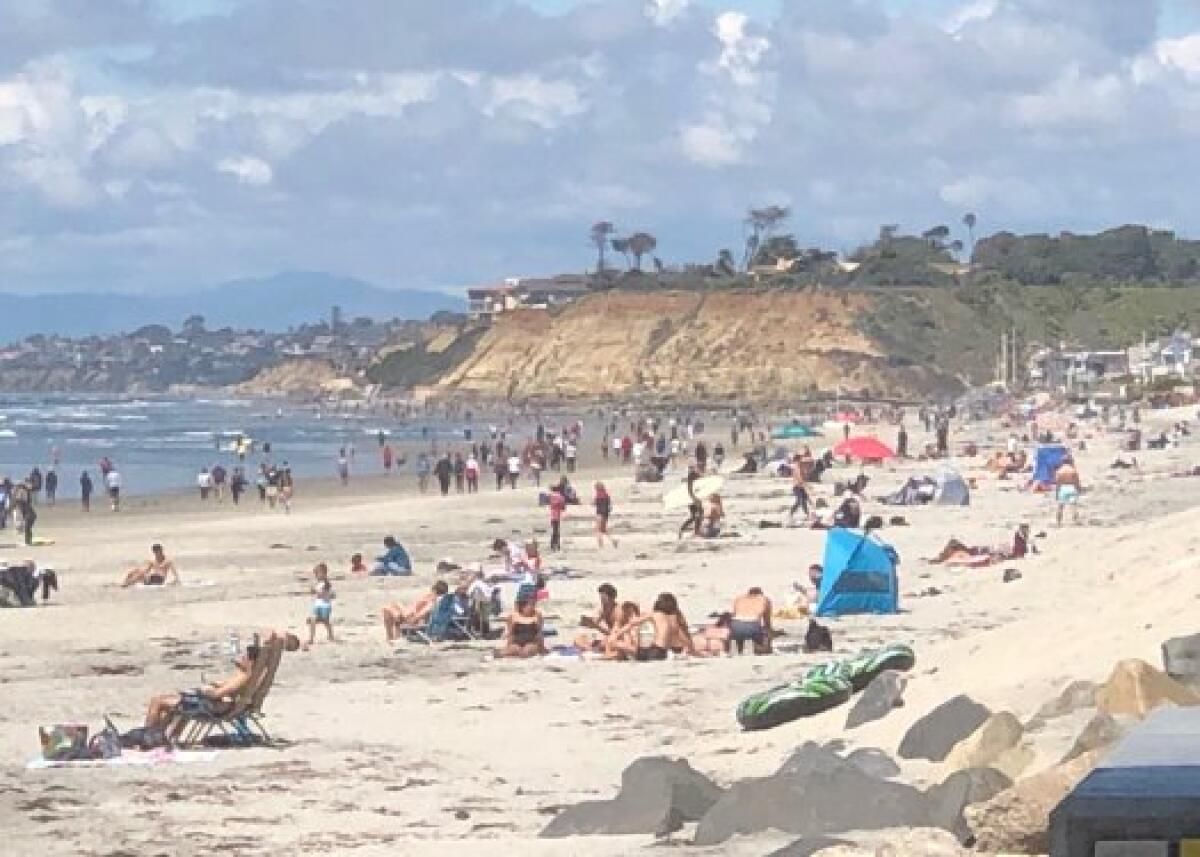 Officials in Del Mar and Solana Beach have announced the closures of beaches, trails and most parks in those cities to help enforce social distancing rules in an effort to battle the spread of COVID-19.
"Effective immediately, all city of Del Mar beaches, beach access points, bluffs, Powerhouse Park, Seagrove Park, and areas adjacent to the San Dieguito River will be closed to the public to facilitate maintaining a six-foot safe social distance between people who are not in the same household," Del Mar officials said in a statement on the city's website Monday evening March 23.
Encinitas city officials sent out a news release announcing similar measures.
"Due to the number of people continuing to gather at city parks, beaches, and the neighboring lagoon trailheads and the inability to adequately enforce social distancing requirements mandated by Governor Newsom's Executive Order, the City of Solana Beach has decided to temporarily close these public areas (including parking lots) starting March 23rd," Solana Beach officials wrote in the news release. "This measure is to protect the public's health and welfare by helping to slow the spread of the Coronavirus."
Del Mar city officials said the closure of the beach and beachfront parks "is made in close collaboration with neighboring coastal cities, recognizing the importance of a consistent approach."
As of Monday, March 23, all city beaches from San Diego to Carlsbad are now closed, while officials in Oceanside announced the closure of beach parking lots, but not beaches.
More information about the Del Mar closure can be found here: www.delmar.ca.us/CivicAlerts.aspx?AID=650 and the Solana Beach closure at: https://www.ci.solana-beach.ca.us/
-- Alex Riggins is a reporter for The San Diego Union-Tribune
Get the Del Mar Times in your inbox
Top stories from Carmel Valley, Del Mar and Solana Beach every Friday for free.
You may occasionally receive promotional content from the Del Mar Times.