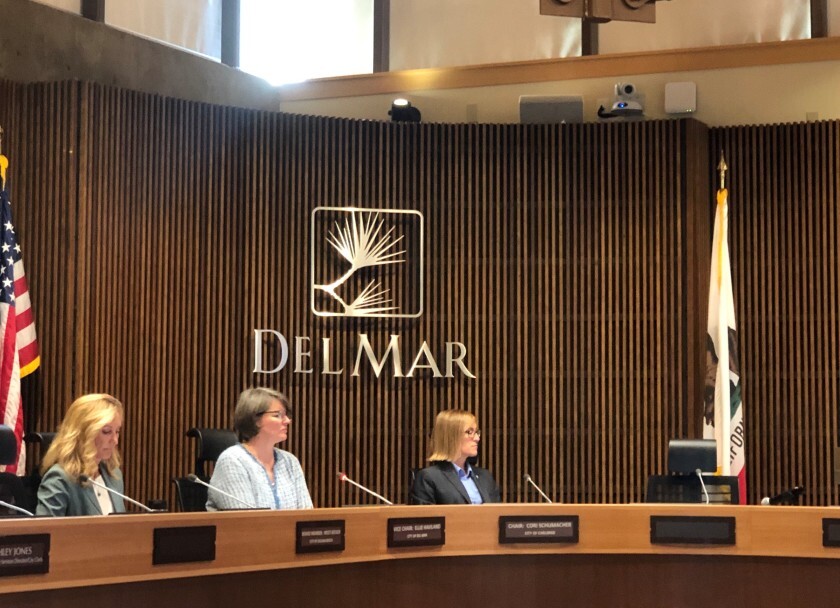 The Clean Energy Alliance will assemble a seven-member Citizens Advisory Committee, board members said at their May 7 meeting, as the agency prepares to begin delivering energy to residents and businesses in one year.
Each of the three board members who represent Del Mar, Solana Beach and Carlsbad will appoint two members from their respective cities. The seventh member will be one of the three alternate board members who have already been selected.
"For me, the purpose of their work initially is how we can incorporate a larger intelligence base, knowledge base to help our decision making in forming the goals and the visions of the program and give us feedback on that," said Carlsbad City Councilwoman Cori Schumacher, the chair of the CEA board.
In June, CEA staff will present a draft policy to the board about the application process for the Citizens Advisory Committee.
Some of the committee's goals will be to conduct community outreach and education, present ideas for how to bring more cities into the CEA, consider some of the CEA's finances and potential risks, and provide feedback on the board's goal to achieve social equity in its programs.
The board's May 7 meeting was held to discuss the formation of the Citizens Advisory Committee and other components of the CEA's goals and vision for the next five years.
Del Mar Mayor Ellie Haviland, the CEA board's vice chair, said the Citizens Advisory Committee members should also monitor how well the CEA is helping the three member cities achieve their climate action plans. Del Mar, Solana Beach and Carlsbad each have the goal of cutting their greenhouse gas emissions in half by 2035.
Solana Beach City Councilwoman Kristi Becker, who serves on the board, said the CEA should be fiscally conservative and focus on building up its reserve funds.
Even with the economic downturn caused by the COVID-19 pandemic, CEA staff still projects that the Community Choice Energy program will be profitable in the years ahead. Board members have also been considering the financial implications of offering a 1% discount versus a 2% discount to all the customers who will be switching from San Diego Gas & Electric to the CEA. The discount is relative to SDG&E's base product compared to the CEA's 50% renewable energy option. Rates will not be finalized until later this year.
The CEA plans to scale its 50% renewable energy base product up to 100% renewable energy by 2035.
Programs that the CEA will consider include net energy metering, which provides billing credits to customers who generate solar energy. The board will also consider solar rebates and other incentives for customers.
The CEA board of directors will hold their next meeting on May 21 at 2 p.m. Since the COVID-19 pandemic, meetings have been held virtually and livestreamed at thecleanenergyalliance.org.
---